It's good to be an original.
Gage Roads Brewing Co is celebrating 15 years of brewing with a throwback to its inaugural brew. Small Batch Lager is a new take on the very first beer brewed by Gage Roads Brewing Co.
Gage Roads Brewing head brewer Ross Brown says the special release is a fitting tribute.
"Some of our brew team have been here since day one, so we got the brewers together to talk about our memories of our very first beer (named 'Pure Malt Lager' at the time).
"Luckily we still had the handwritten brew records and recipes, so I had some great info on where to start. I was always a big fan of the original, but it was probably ahead of its time. We've kept the full malt character of the original, but with some elevated hop notes."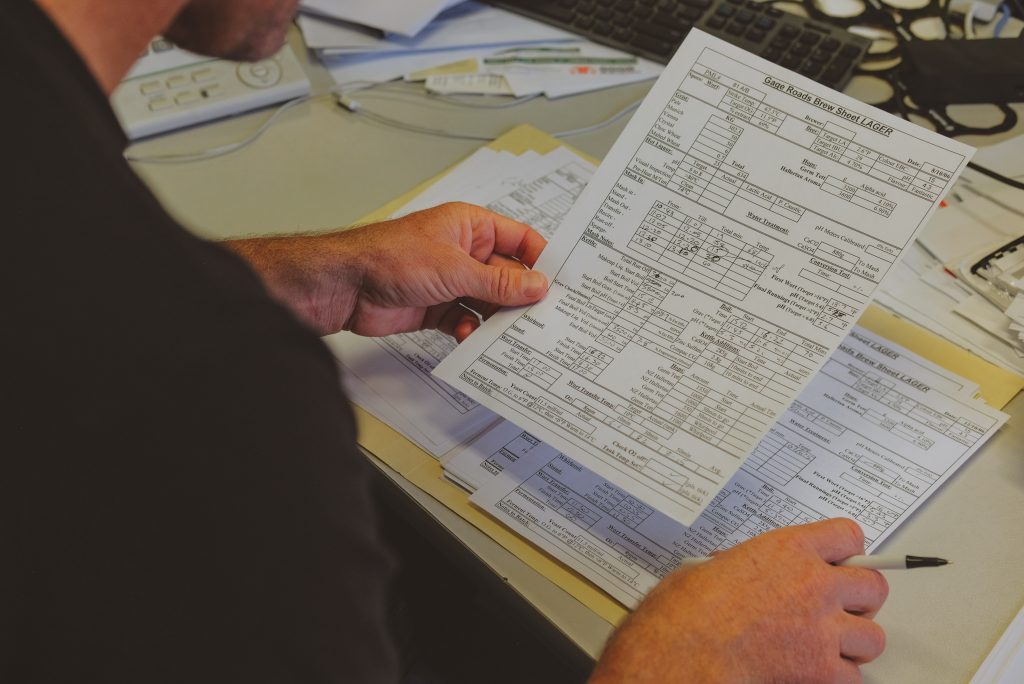 Small Batch is a European style, full flavoured, all malt lager. It has a noble hop aroma with delicate citrus notes and full malt flavour. All with a balanced and refreshing bitterness to finish.
"I love the way it looks in the glass – vivid gold and a dense white head. Just the way a good lager should be. Malt rich, balanced bitterness, noble hop aroma with delicate spice and citrus.
Ross admits there were some nerves when re-creating such a significant brew, especially considering the challenge that comes with brewing a lager.
"It's a tricky one, especially when it's the beer that started it all for Gage! There is plenty of nostalgia involved, so we needed to pay tribute to the original while making a few deft tweaks.
"I think brewing a lager really highlights how skilful a brewer is. There is nothing to hide behind, it relies on great ingredients, tight control over the brewing process, healthy yeast for a good ferment and time in tank.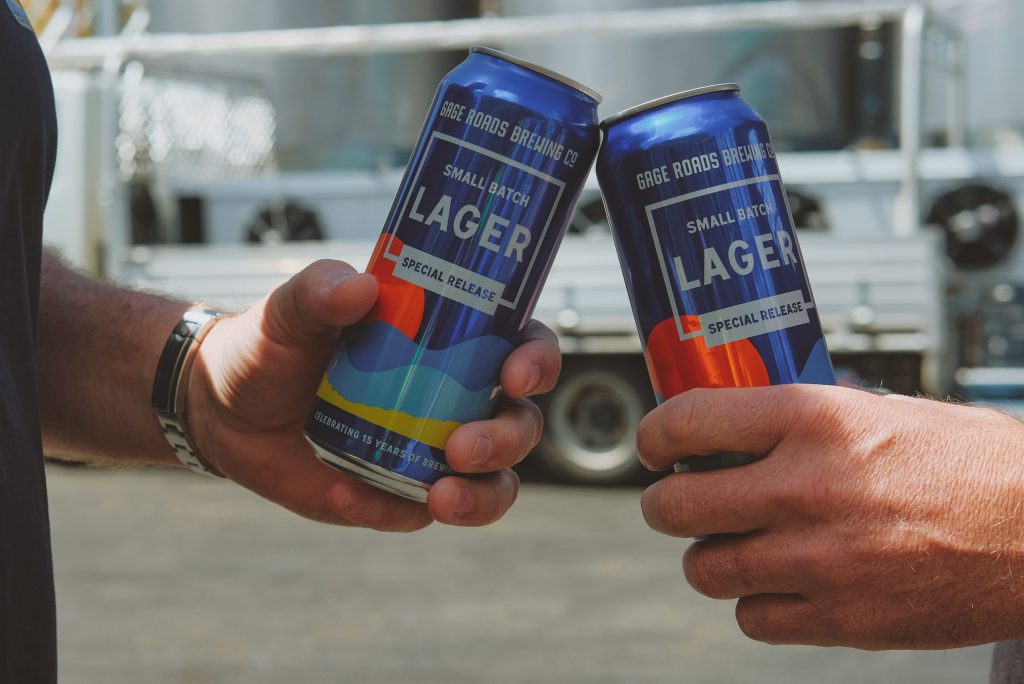 "I think there is a greater appreciation amongst craft beer drinkers of what goes into brewing a good lager. The overall clean, crisp, refreshing nature of lagers makes them very drinkable and the increased use of US and New World hop varieties is also helping entice craft drinkers back to the style. I think we'll see plenty more in the next 12 months. Watch this space."
Hops Hersbrucker & Mt. Hood| IBU 23| EBC 11| ABV 4.7%
Small Batch Lager is available in 500ml can and on tap. See below for current stockists.
WA – Cans
WHISTLING KITE; THE GATE BAR & BISTRO; MANDURAH CELLARS; CELLARBRATIONS HAMILTON HILL; MANE LIQUOR ASCOT; THE KEWDALE TAVERN; LIQUOR BARONS YANCHEP; THE LIQUOR SHED; MARGARET RIVER RESORT; NORTH WEST LIQUOR; CELLARBRATIONS @ MEADOW SPRINGS; KINGSWAY BAR & BISTRO; AVELEY IGA PLUS LIQUOR; BYFORD TAVERN; THE QUARIE BAR & BRASSERIE; THE VALE BAR & BRASSERIE; MAJESTIC WINES; PEELS LIQUOR MERCHANTS; CELLARBRATIONS YOKINE; WITCHY LIQUOR; KOJONUP LIQUOR STORE; STAR & GARTER HOTEL; HILLS EMPORIO; LIQUOR BARONS GEORGE ST EAST FREMANTLE; CELLARBRATIONS DUNCRAIG; PEMBERTON CELLARS; SETTLERS LIQUOR STORE; LIQUOR BARONS ARMADALE; HAMILTON TAVERN; WEMBLEY BOUTIQUE LIQUOR; BALDIVIS LIQUOR STORE; MARINA CELLARS; GREENFIELDS LIQUOR STORE; BALDIVIS CELLARBRATIONS; THIRSTY CAMEL NORTH BEACH; PORT KENNEDY TAVERN; LIQUOR BARONS ELLENBROOK; LIQUOR BARONS BULLCREEK (PARRY PLACE); LIQUOR BARONS BOYANUP; HILLARYS CELLARS; CELLARBRATIONS @ BYFORD; CELLARBRATIONS @ CARLISLE; MOSMAN PARK FINE WINE & SPIRITS; BITE'Z / QUEENS SUPA IGA; PREVELLY LIQUOR STORE; CELLARBRATIONS AT LYNWOOD VILLAGE; DENMARK TAVERN THIRSTY CAMEL; C Y O'CONNOR VILLAGE PUB; CHATEAU GUILDFORD; DICEYS GLADSTONE; 7 MILE INN BALCATTA; CELLARBRATIONS @ KALGOORLIE; CELLARBRATIONS @ SAFETY BAY; ROCKINGHAM IGA X-PRESS; CELLARBRATIONS MEDINA; INNALOO SPECIALTY LIQUOR; WATTLE GROVE LIQUOR; MOUNT BARKER LIQUOR STORE; CELLARBRATIONS TWO ROCKS; JOHNS FOOD & LIQUOR CB; LIQUOR BARONS ESPERANCE; QUILLS EATERY; CELLARBRATIONS AT EATON; WESTERN CELLARS MANNING; CELLARBRATIONS AT BEELIAR; MORLEY BAR & BISTRO; CBN IAN MARKS WOODEND; CANNONVALE REEF GWY HTL; CLUB HOTEL SOUTHERN CROSS; PK FRESH IGA PLUS LIQUOR; ARMADALE TAVERN
WA – TAP
HOTEL ROTTNEST; CITY BEER HALL; STREET CORNER JIMMY; APACHE STEAK & GRILL; RUSTICO TAPAS; BINE BAR & DINING; CROW N ARROW; HOTEL ROTTNEST; STREET CORNER JIMMY; APACHE STEAK & GRILL; BINE BAR & DINING;CROW N ARROW