There's nothing like taking a stroll down memory lane. Check out our past hits and O.G brews from the archives.

PALE ALE
Breakwater Australian Pale Ale
A beer best paired with lazy afternoons, watching the sun sink into the ocean from the gateway to Freo: South Mole. Crafted with 100% Australian malts and hops, it's light-bodied, with subtle bitterness and a hint of citrus.

PALE ALE
Narrow Neck Session Ale
Dip your toes or dive right in? We prefer the latter. This sessionable pale ale is liberally dry-hopped with Australian Galaxy hops. It's medium-bodied and full-flavoured with piny hop notes, and lingering bitterness

KOLSCH
Wahoo
A cold-conditioned ale in the Cologne tradition, Wahoo is a light bodied, sessionable ale; the perfect tipple for a summer afternoon.

LAGER
Wahoo Summer Lager
Clean, crisp and dry lager made with summer in mind.

LAGER
Pure Malt Lager
One piece of our original 3 beer lineup brewed when we first started out. An authentic lager, conditioned at 0 degrees for 30 days to maximise the taste. Exceptionally well balanced.

PILSNER
Premium Mid Pils 3.5
Gage Pils 3.5 displays all the distinctive qualities of a refreshing European Pilsner. A clean refreshing beer with a well balanced, crisp, hop bitterness. A light spicy aroma with hints of fresh pine is a consequence of the traditional hops used: Czech Saaz, US Sterling and NZ Hallertau.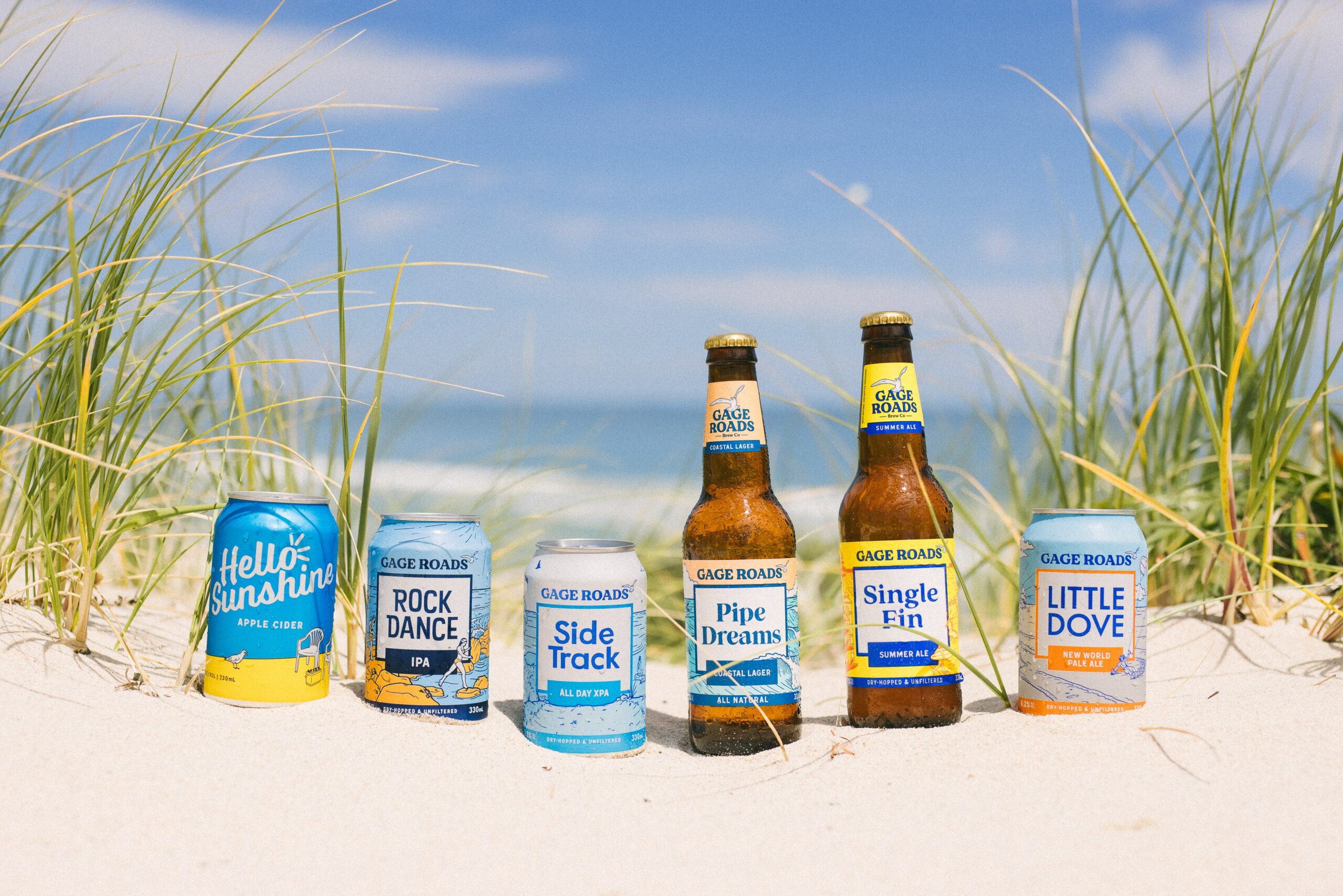 Year-round beers
Explore beers you can enjoy right now.