We are committed to improving the sustainability of our operations and are guided by an Environmental, Social and Governance framework.
Check out a few of the ways we're doing our bit.
Reduce

We are a single use plastic free venue at Gage Roads Freo, and have award-winning water efficiency, use and tracking at our brewery.

Reuse

Spent grain from brewing is sent to local dairy farmers for feed, rather than to landfill; and spent yeast, hops and waste beers go into compost and biofuel production.

Recycle

99% of our product packaging is recyclable, and we proudly promote and encourage our consumers to take part in Container Deposit Schemes.
Our commitment to clean waves
It's no secret we love the coast. The strip of ocean between Fremantle and Rottnest inspired our brewery, and our care for the ocean runs deep. Protecting it is important to us and we are committed to doing our bit. Over the years, we've worked with a heap of like-minded people and organisations that share our passion for the sea. From the eco art on the walls of Gage Roads Freo made from plastic remnants collected off the beaches of WA, to running a wetsuit upcycling drive to help close the loop on the estimated 380 tonnes of wetsuit waste that is sent to landfill each year.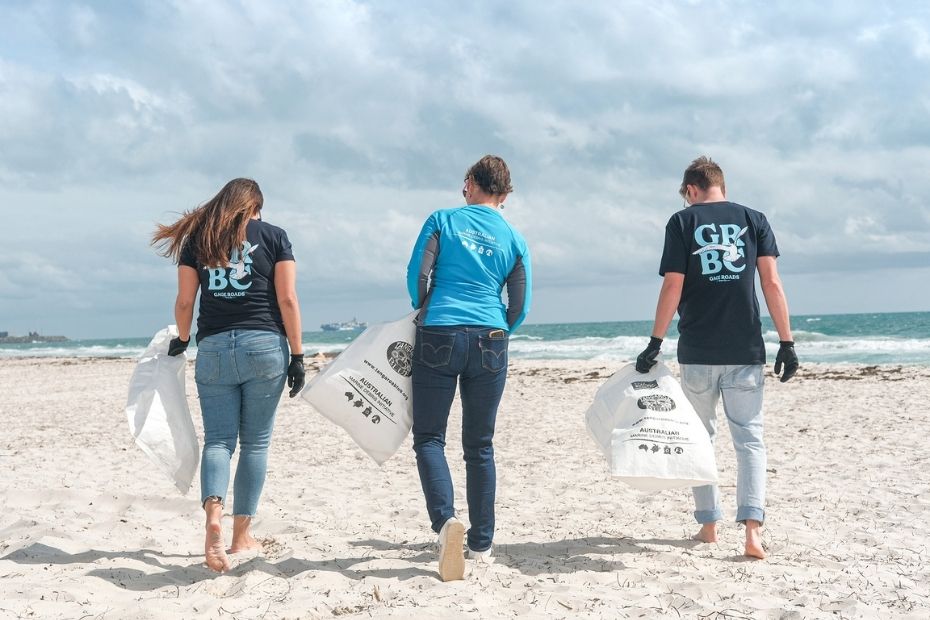 GRBC x AMDI
The Australian Marine Debris Initiative (AMDI) is a key program coordinated by marine not for profit Tangaroa Blue Foundation, to help clean our oceans and track their health. Since its launch in 2004, it has since removed more than 16 million pieces of debris (1,369 tonnes) from Australian coastlines. But it doesn't stop there. The debris is collected, with data recorded into a database, which is used to track what debris items are being found and where they come from.
We've been proudly working with the legends at AMDI since 2020, partnering on regular national beach clean-ups and providing financial support through events and new beer releases.
Keep an eye out for our next beach clean-up to get involved!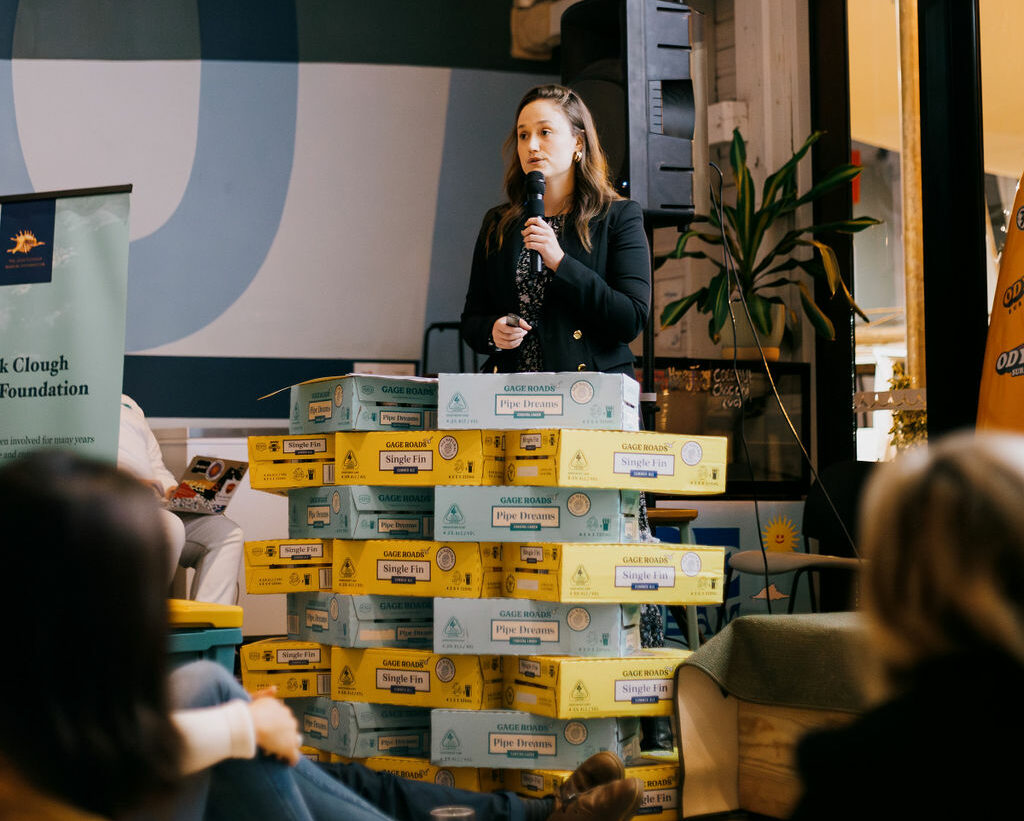 World Ocean Day
We're proud to partner with WA World Ocean Day to celebrate World Ocean Day, to celebrate big blue and help to engage locals on ocean health. This year's World Ocean Day was hosted at Gage Roads Freo, bringing together expert panels and information stalls, live music and a special release beer "Clean Waves" with $1 from every pint sold donated to AMDI. Mark June 8 in your diary to celebrate the next World Ocean Day!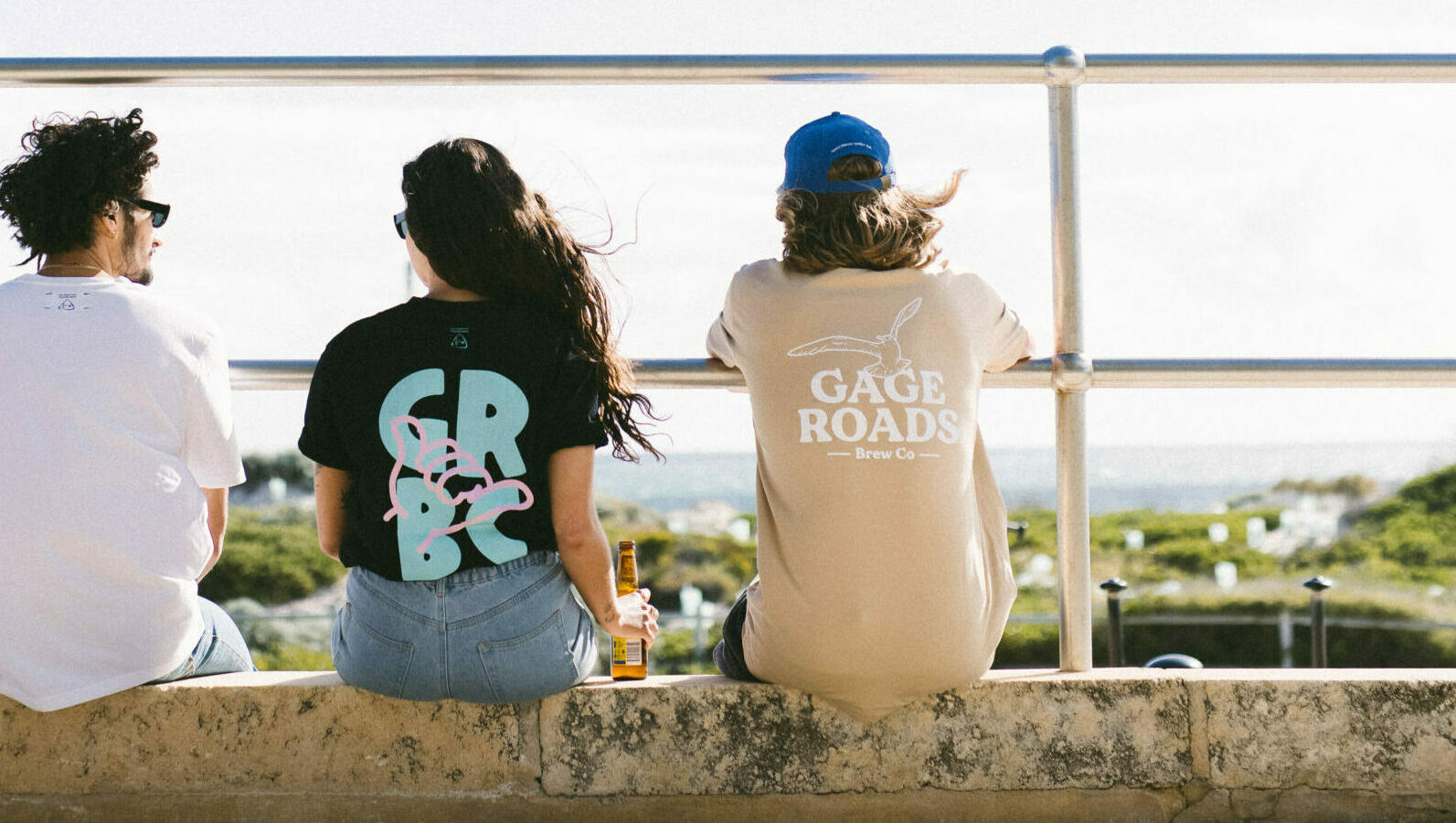 Merch
Working with re.a recycled apparel, we developed a range of sustainably-produced merch, which is made from recycled plastic waste that has been removed from our oceans and landfill. Our fleece jackets give 45 plastic bottles a second life!
We've also collaborated with like-minded legends to deliver collab merch. Our Skwosh x Gage Roads Single Fin Boardies are made out of 8 recycled plastic bottles, and our wetsuit range with Project Blank are 100% plastic neutral.
Look good, do good!
Collect your empties
Help us keep your empties off our beaches and out of landfill!
Collect, return and refund your empty bottles or cans to get 10c – either for your back pocket, or to donate to a great cause like AMDI (if you're in WA or QLD, you can enter AMDI's member number C10033976 to donate your refund!).
To find your local refund point and more, head to your state's Container Deposit Scheme website.