Meet Xavier Davies, an artist slash designer slash event curator from the Surf Coast of Victoria. He eats cereal in the afternoon, draws cool shit for a living and does this thing you may of heard of called Wax Off – a quasi-annual art exhibition featuring some of Australia's finest talent. We dropped into Xavier's studio recently to shoot the shit, skate some mini ramps and get the low down on this weekend's Local Produce event in Bondi.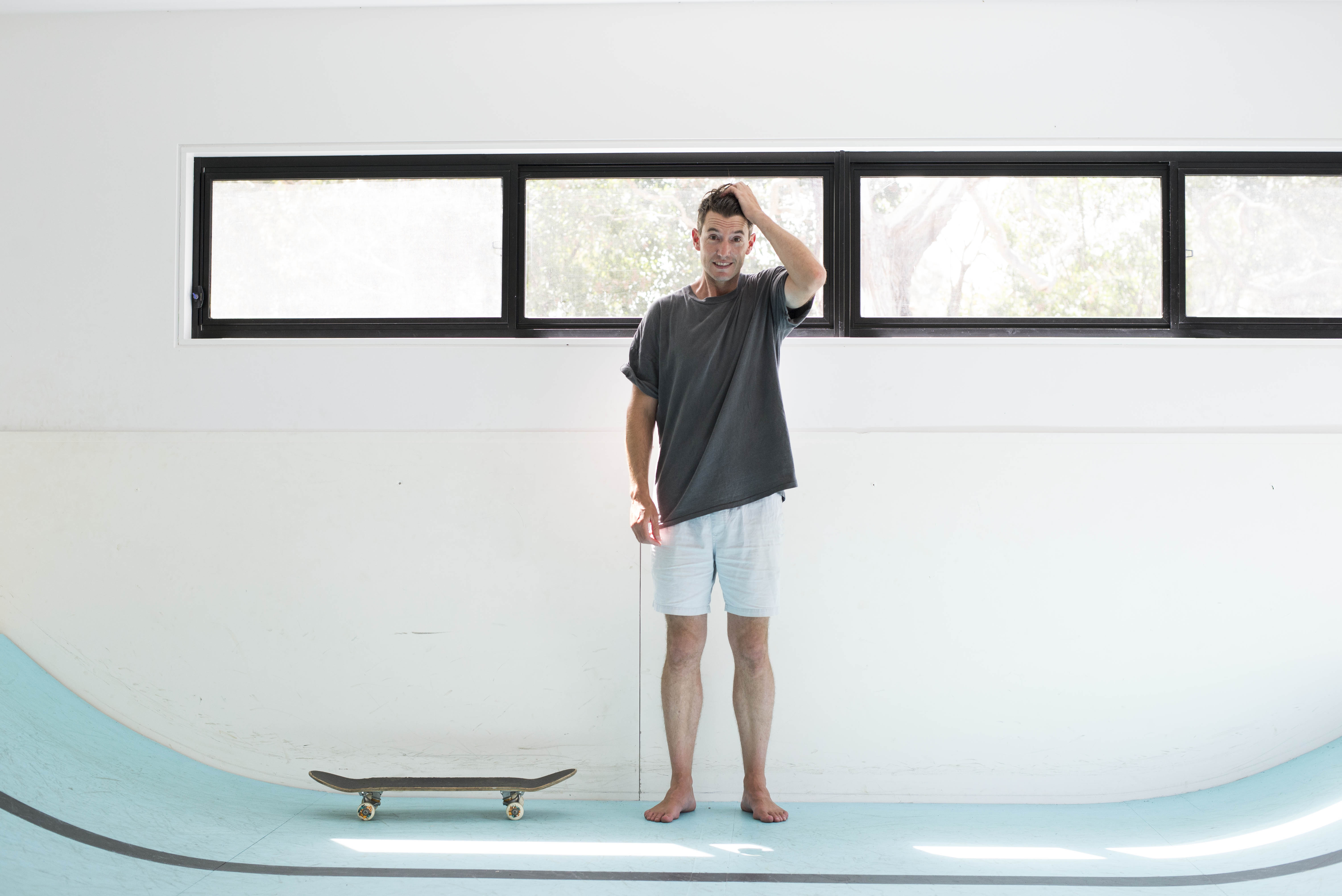 What's your day to day? The bread and butter?
Daily I'll get to the studio early and start getting creative, right now I'm busy organising Wax Off's contribution to Local Produce festival, I'm hitting a few fun briefs and getting a lot of art and ideas together for some exciting projects later in the year, and if I can squeeze it in, sneak a surf in during my lunch break which is pretty mandatory for folk living around here. I've just recently started doing my own thing freelancing full-time after a solid stint in the surf industry working on creative for a couple of brands, I'm still getting my head around exactly what my new day to day is which is weird. Psyched to be getting my hands dirty again though!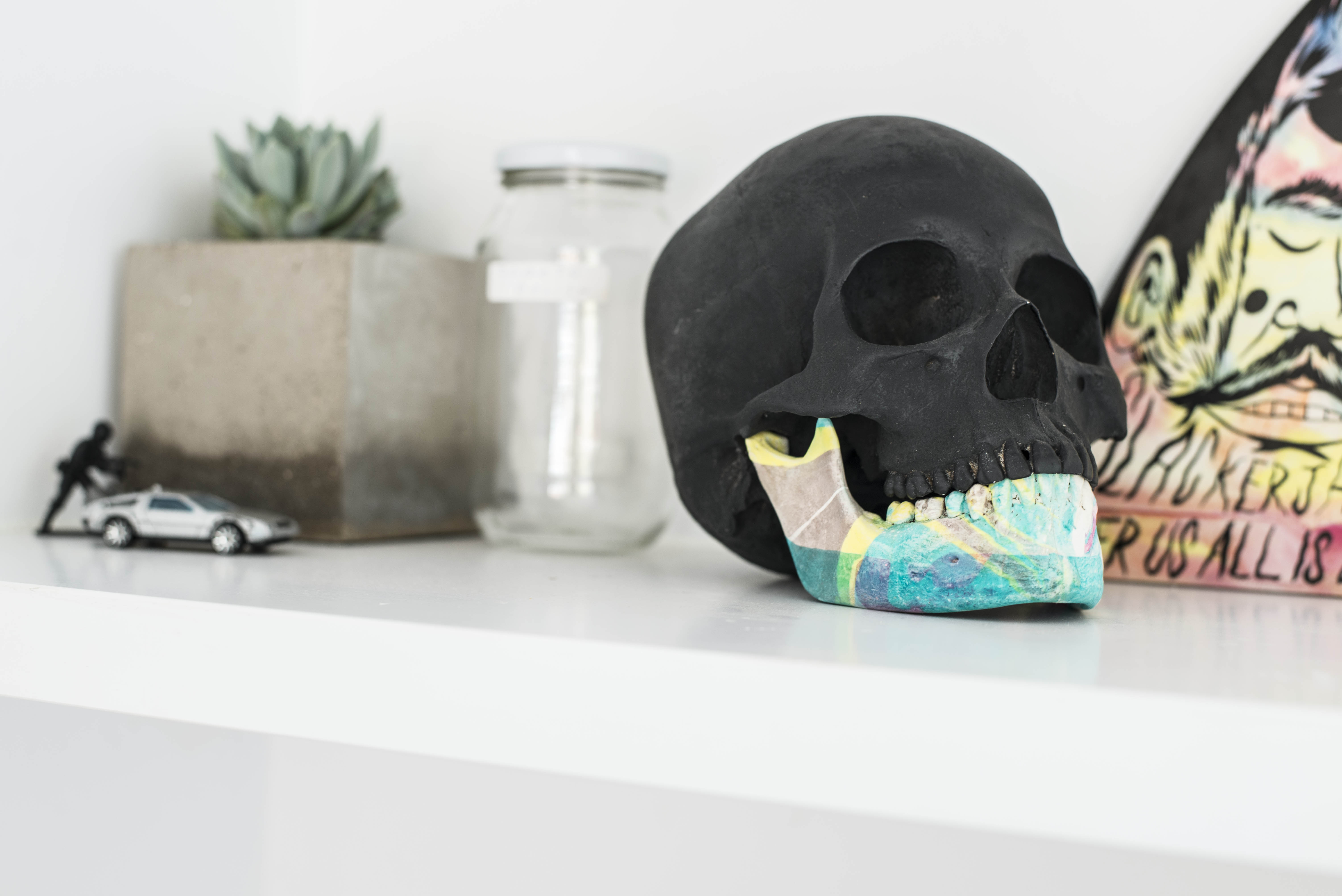 In a very digital world you seem to still put a lot of pen to paper, what's your process?
I have used tablets and that kind of thing, I might be kinda old school but personally I find it hard to beat pen and ink for more of a handmade vibe. I'll draw something up on paper before bringing it up on screen, maybe scratch it up and photocopy it, add some texture and grit and go from there. Or just grab a brush and paint on whatever I can get my hands on, timber, canvas, a surfboard, a wall.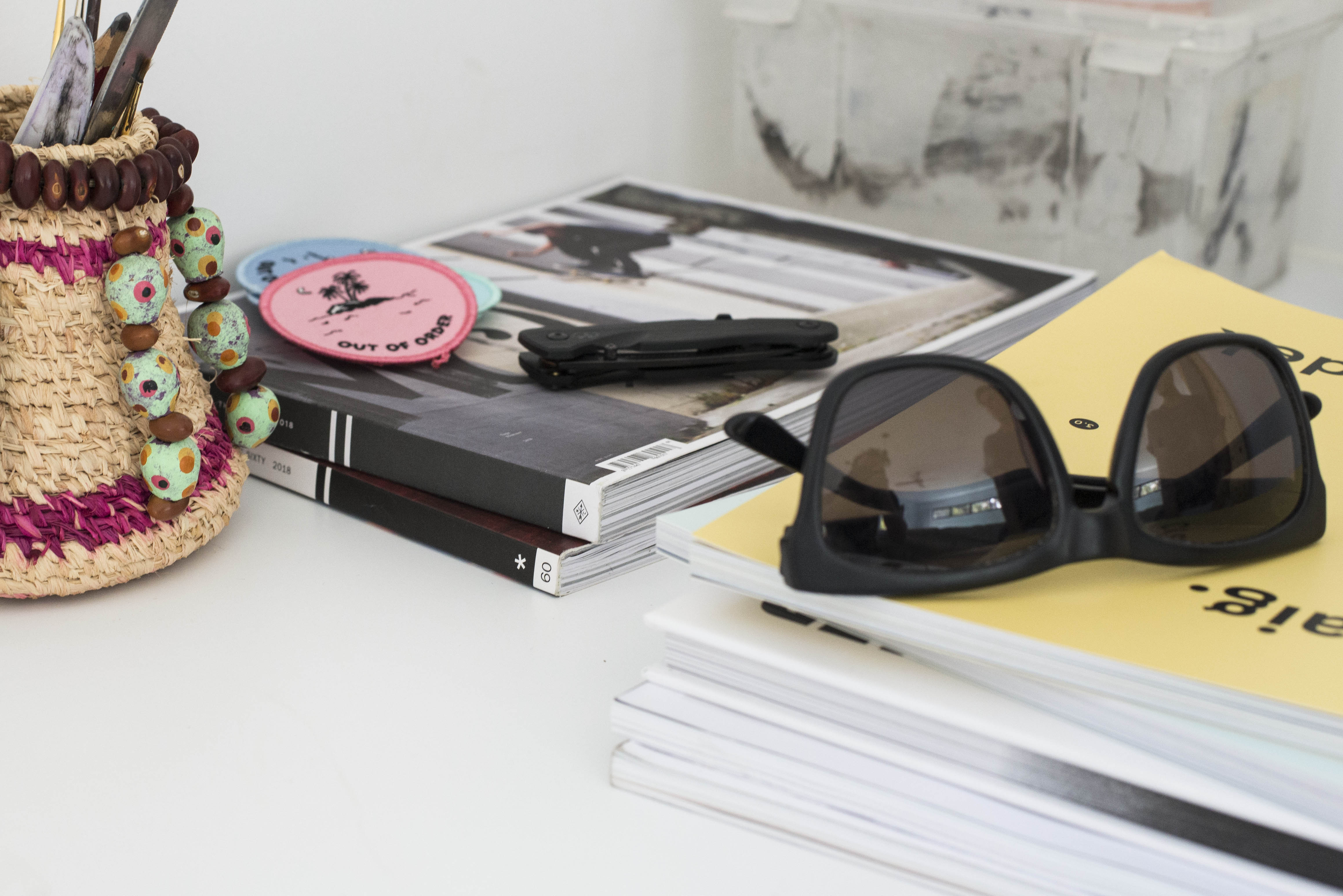 Your style is very culture driven, where do you pull your inspiration from?
I guess I'm inspired by anything that's going on around me, sometimes a few words from a song that get stuck in my head, nature… space… skulls… anything surreal and unusual… or something crazy my kids do… and work by artists like Escher, Dali, Robt Williams, Pettibon, Basquiat, VCJ, Jim Phillips as well as my buddies from Wax Off and many others.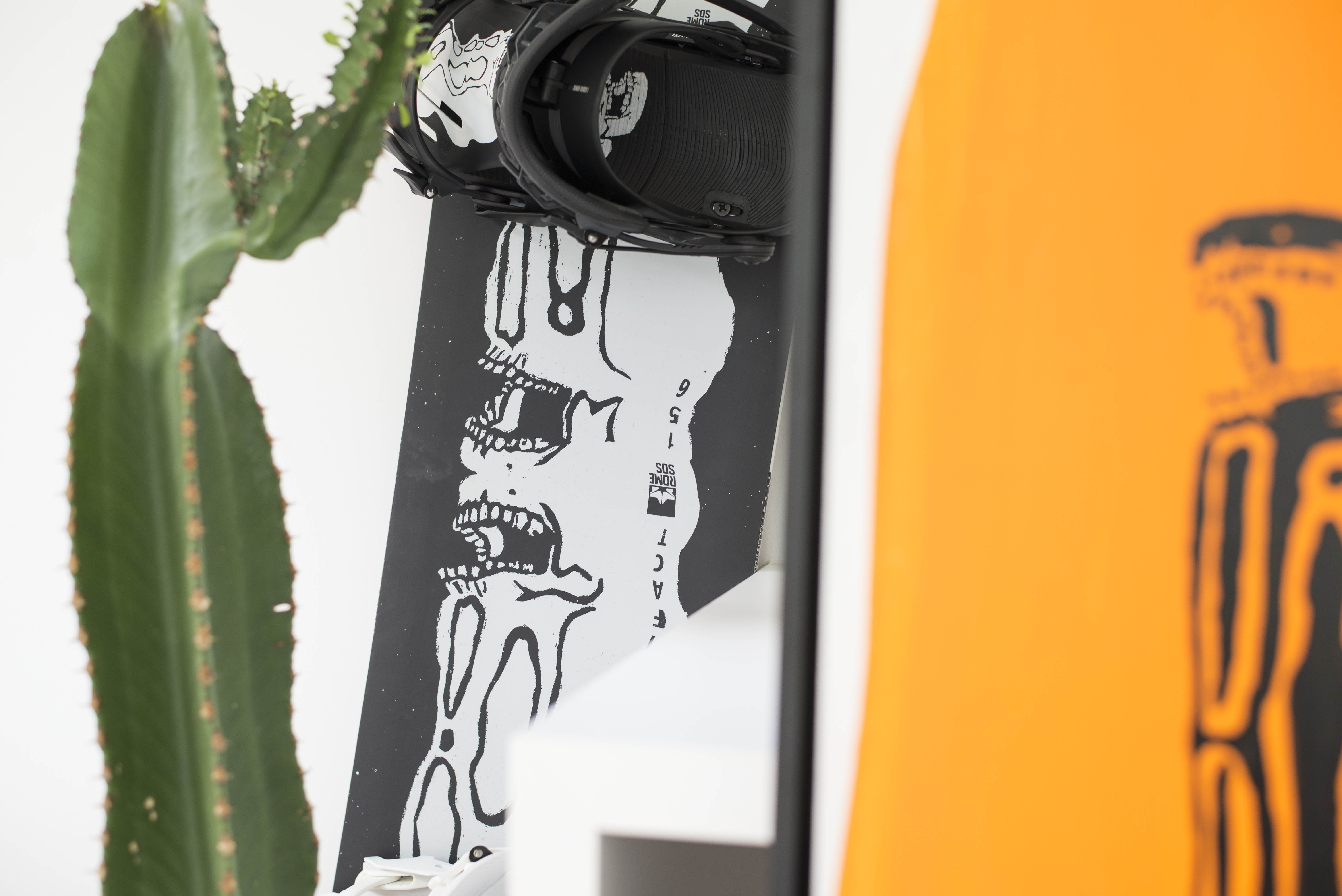 Skulls play a prominent part in your art, why is this?
Yeah, I'm not sure if I'm overdoing it in that department to be honest haha, it's starting to look like an obsession! I'm inspired by a bunch of everyday stuff but I always end up back at the skull, historically it's a symbol of mortality, chance, divine justice, the list goes on, and an anti-establishment mascot of sorts featuring in many of my all-time favourite works of art as well as surf and skate culture. It's a challenge to come up with original ways to represent such a recognisable icon.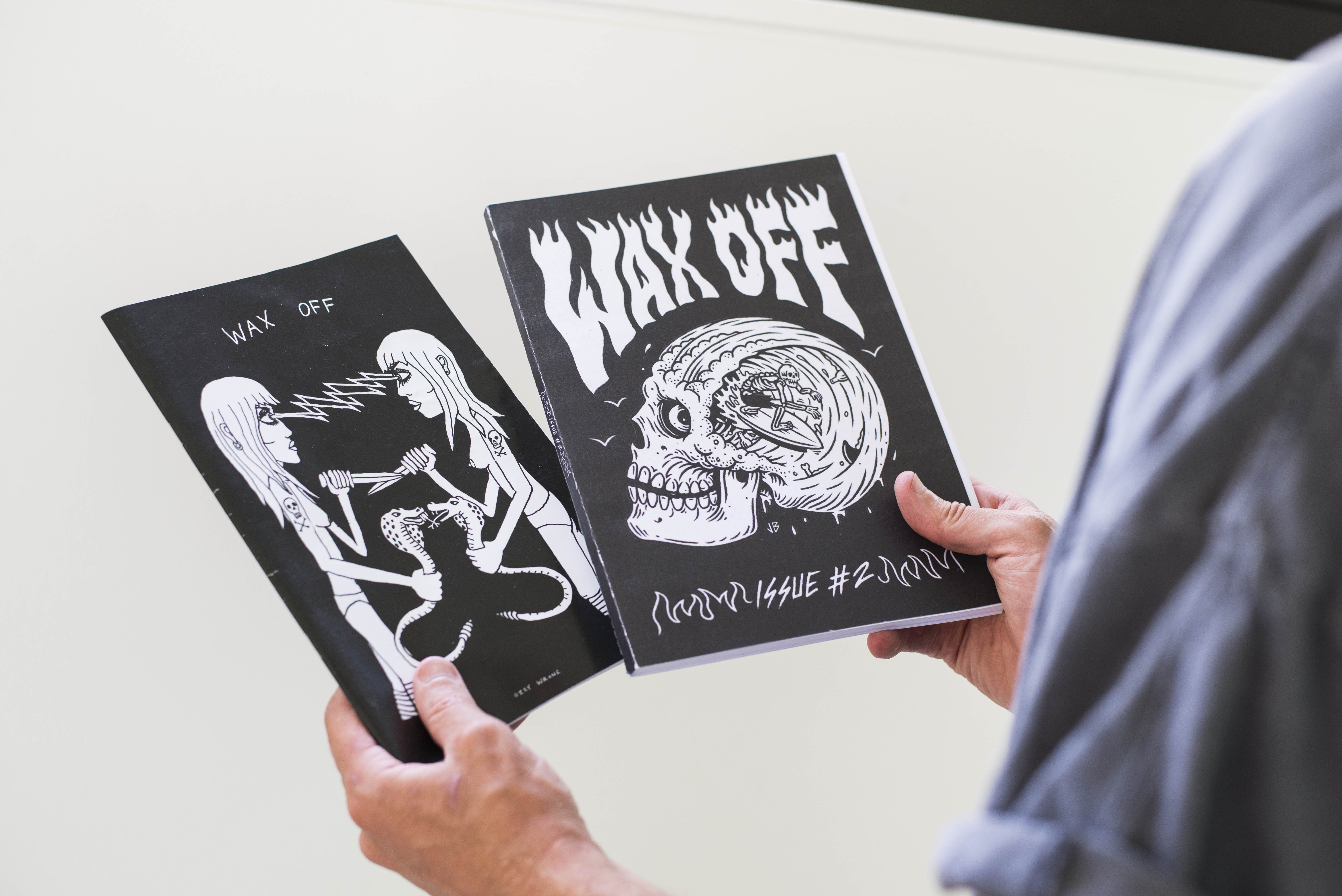 Run us through Wax Off, how did it start?
Wax Off began as an excuse to have a few beers with some mates haha and that's snowballed into a quasi-annual exhibition of artist pals that includes a huge amount of talent from all over Australia.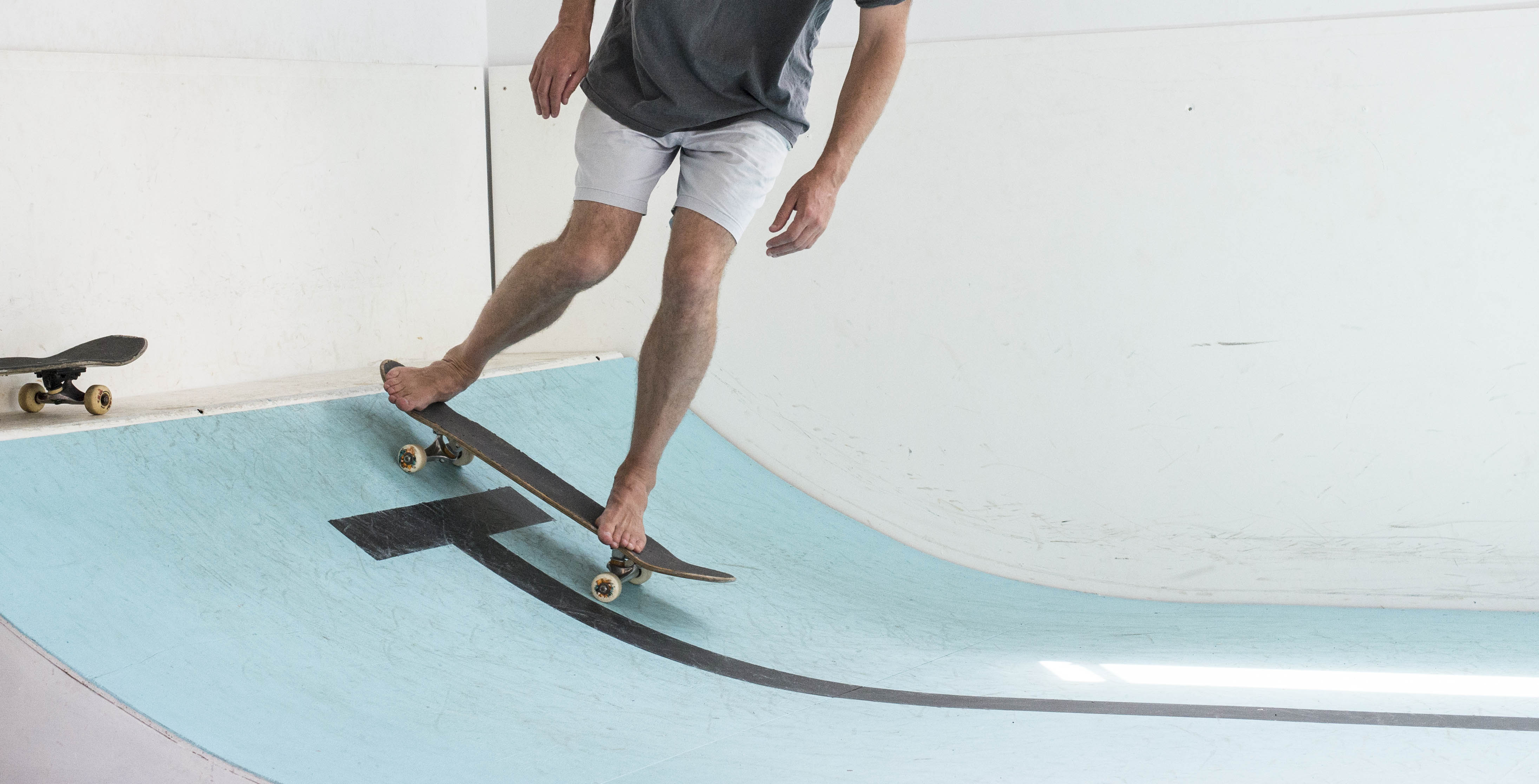 What's your involvement with Local Produce?
Our group produced an amazing art zine and we were hunting for a helping hand to print it and get our work out there for all to see. Local Produce is the result. Shout-out to the Gage Roads fam and TCSS who have reached out to get our collective on board! These guys are doing great things to support our local artist community.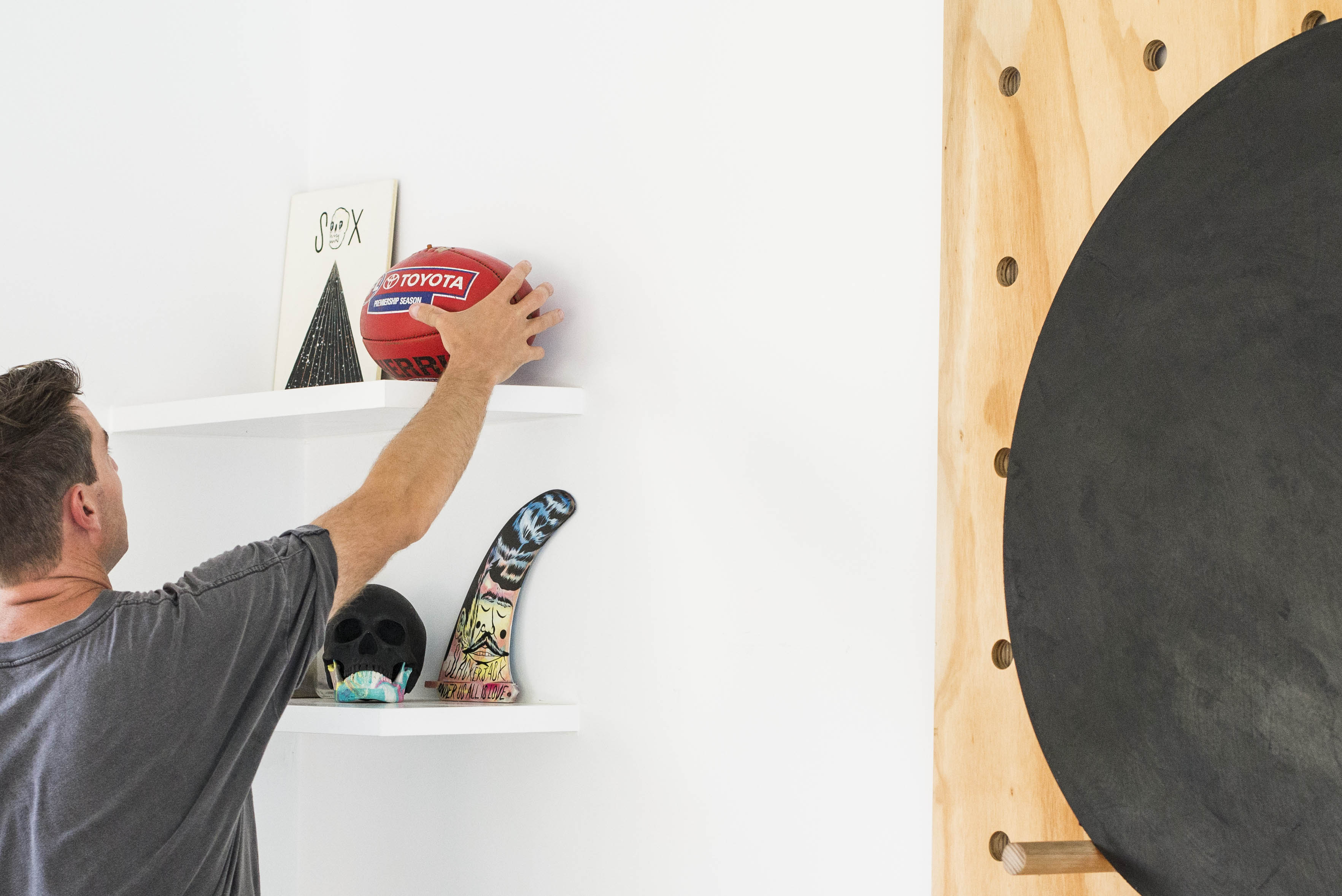 What would you like to see Wax Off evolve into?
I'm amazed with how far we've come already, I've been lucky to meet and work with so many incredible people and I hope our group can continue to expand. Who knows where to next? Maybe more international shows? More printed material? I don't think we really need to change what we are deep down though, we are proud to be a not-for-profit project, basically a bunch of artists doing their thing and supporting good causes.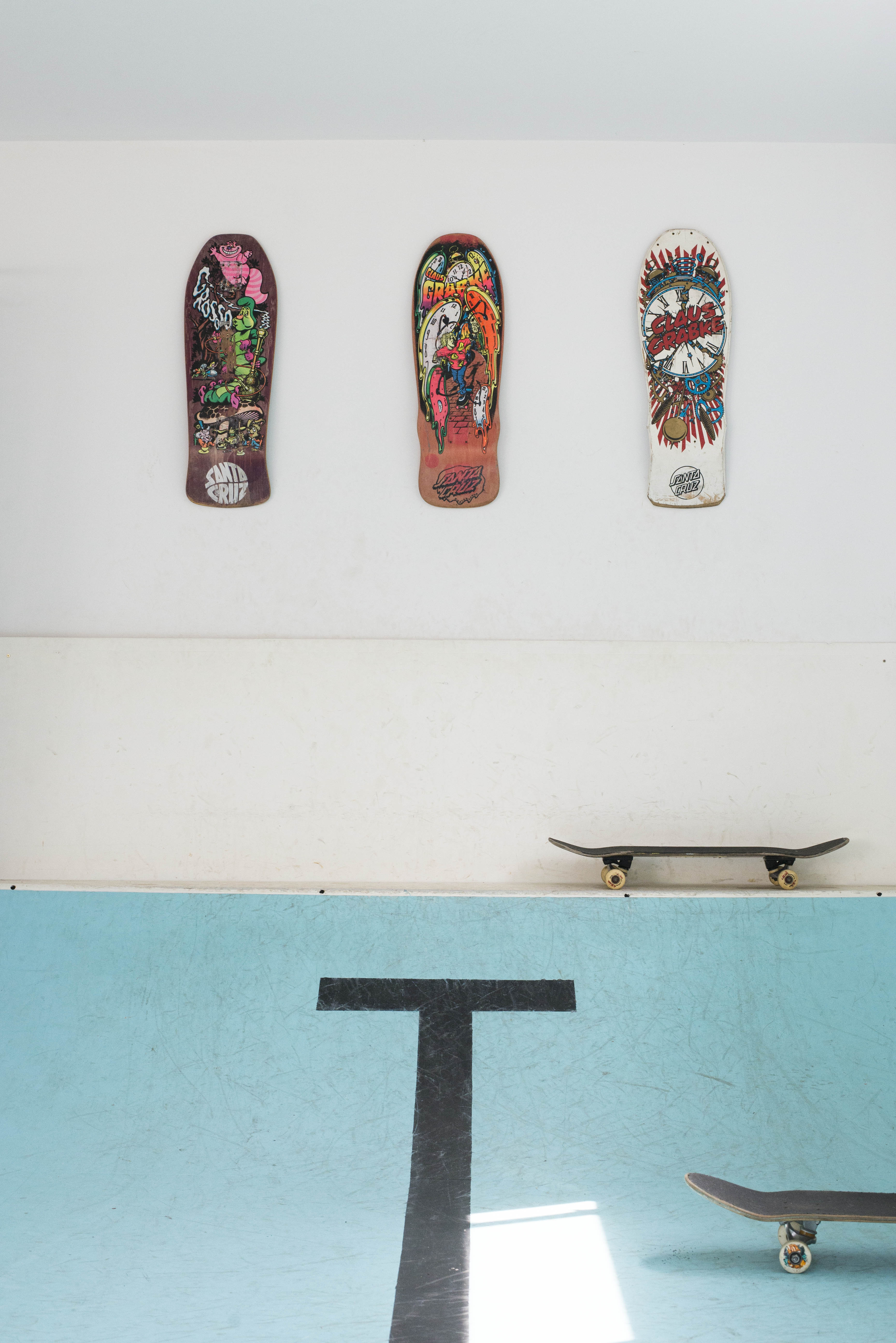 To see more of Xavier's work head here.
More info on the local produce event here.
Photos by Kaz Walsh