Jamie Browne is the kind of artist you follow before you scroll. The Sydney-based illustrator has a unique talent of combining laidback surf and skate culture with cheeky innuendos and nostalgic visuals. The amalgamation of his wordplay and distinctive style of illustration have landed him some pretty impressive clients, some here, some abroad. JB is a master of symbolism and double meaning – can a cactus say 'fuck you?' yes it can. His work provides a welcome escape, a space where you can relax, have a laugh and take life a little less seriously.
For more rad stuff follow him on Instagram.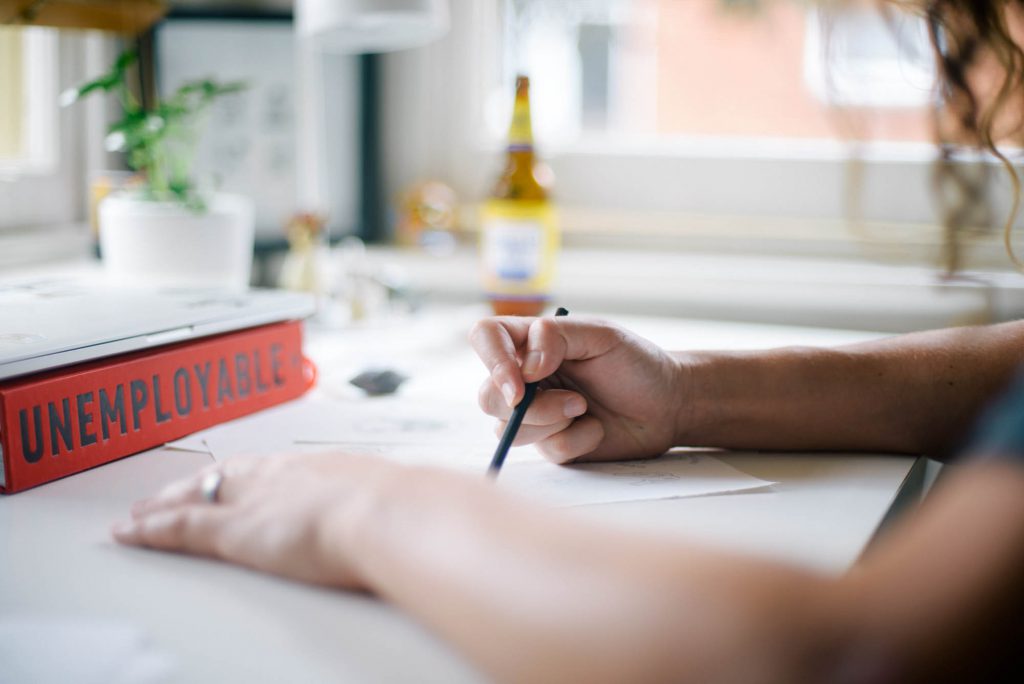 You have an obvious connection with the ocean, where did this stem from?
I was lucky enough to grow up by the water so the ocean and beach have always been constants in my life.
There is a real consistency of cultural elements through your work, does this reflect your personality?
I think so, yeah. A lot of my work reflects what I'm thinking or whats happening around me.
Your drawing style, how would you describe it?
In a word…lazy, ha! I still like it, I like the pursuit of simplicity but I think that after a while I've become unaware of the style and it's more about what I'm trying to communicate. It's a means to an end basically.
Have you experimented with other mediums?
I really love working with pencils, both graphite and colour. I used to work on more realistic and detailed pieces that took days to complete. I think my current simpler style was actually born out of needing a break from all that. I'd like to explore painting more one day.
Honestly, where do all these puns come from?
Just from observations and connections made in day-to-day life or from joking with friends. I like how words and phrases can have double or different meanings depending on the context or jargon they're used in. To be able to illustrate these and turn things on their head is a lot of fun for me. They say that puns are the lowest form of wit and while I tend to agree, I don't really mind, I'm just having fun with it.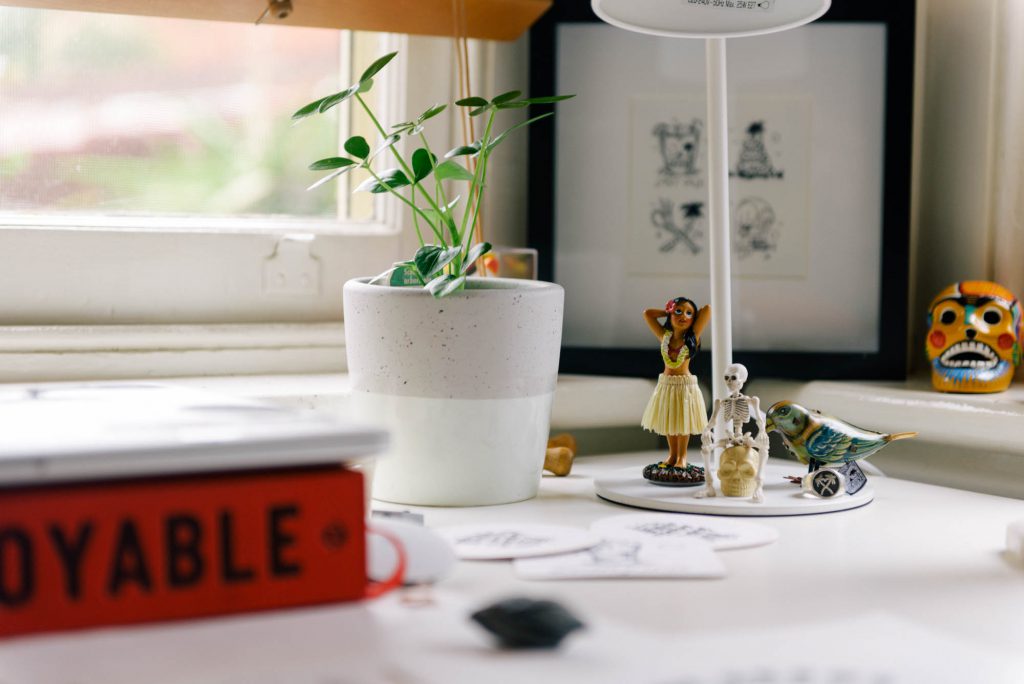 One of our crew just got a piece of your work tatted on his leg, how does this make you feel?
I'm stoked! I used to get a kick out of seeing people wearing tees that I'd designed, now folks are getting that stuff on their skin for life. It's a bizarre but cool feeling.
Who would win in a fight between a taco and a pizza?
Definitely a taco! Sorry pizza, tacos are my passion now.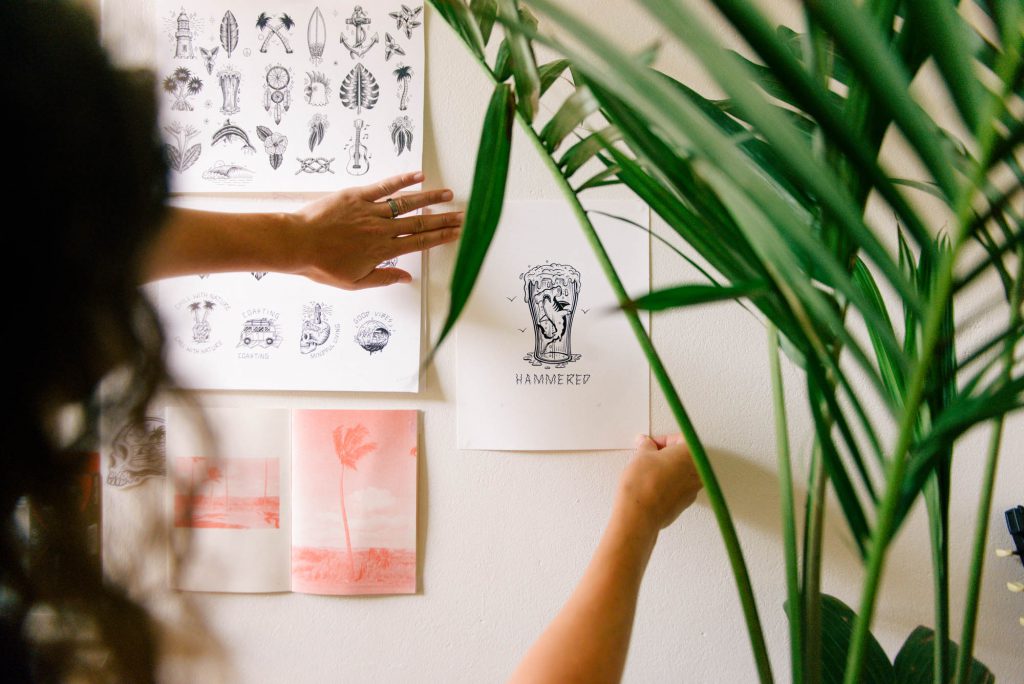 What kind of music do you listen to when you draw?
It really depends on what I'm in the mood for, I listen to a lot of different music when I'm drawing. Anything from garage psych-rock and doom to afrobeat, jazz and anything with any combination of those things. I definitely like a psychy, far-off vibe.
Who are your key influences?
M.C. Escher, Jim Phillips, Tony Edwards (the guy responsible for Captain Good Vibes) and Ozzy Wright. Artists who have fun with their work, contribute to their cultural spheres and draw a smile from the viewer.