Andy Quilty is a rare bread. A mongrel; a cross between a salty surf dog and a well traveled art intellectual. He is one of Australia's most fascinating new artists, exploring the fibre of Australian culture through his mixed media artworks.  We recently had the privilege of stealing a moment of his time as he guided us through his new body of work, Hoon. As Andy explains, 'hooning' is a term favoured by authorities to denigrate the act of performing 'burnouts' – a deliberate imprint of melted rubber left by a motor vehicle; a physical recording of oneself onto the suburban environment.
Hoon opens 6pm Friday the 11th of November at the Heathcote Museum & Gallery.
Head to the event page for the full details.
With all that said, here's a glimpse through the lens of Vince Grooby into the man, his studio (storage unit) and his no shoe policy.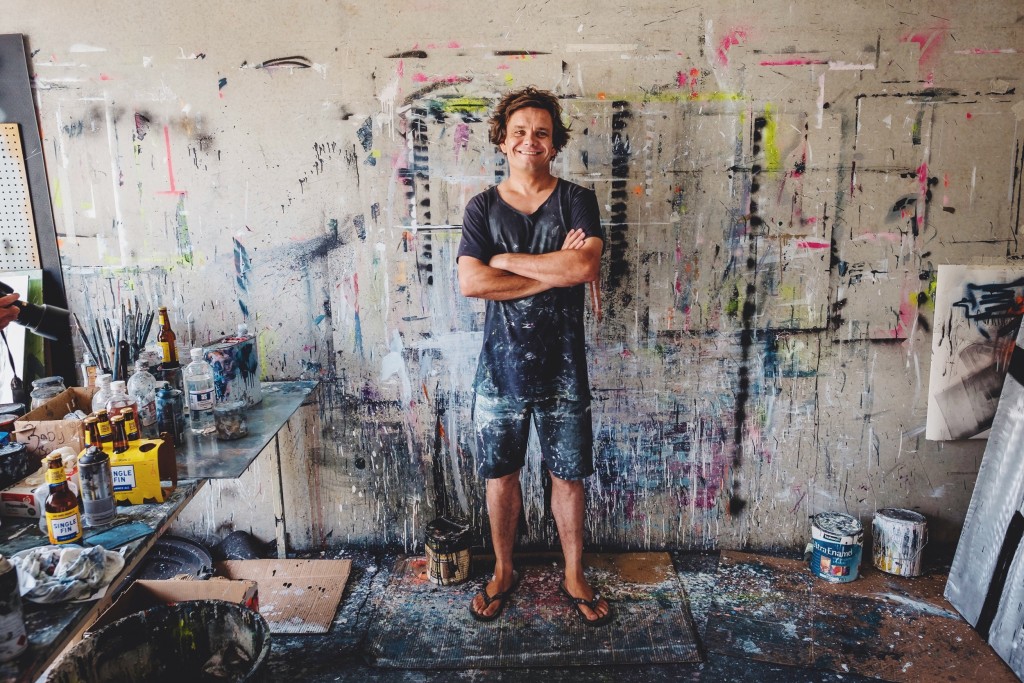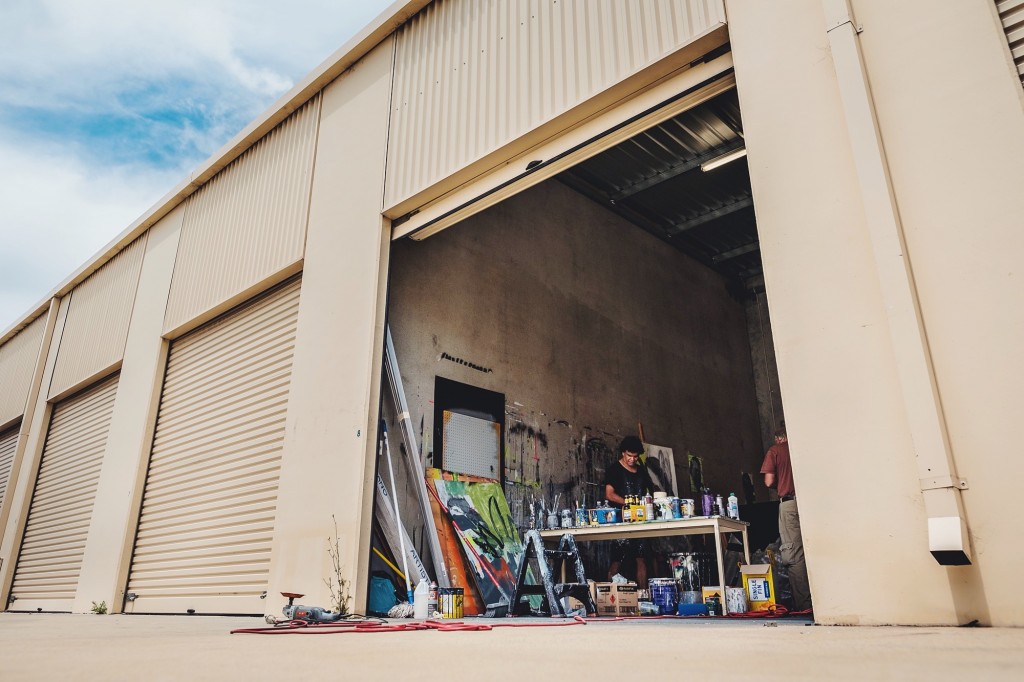 What is the premise behind your new show, Hoon?
I'm exploring the notion of 'hooning' in the context of European settlement and the post-colonial Australian experience. The show suggests the idea of  allegorical kinship between the Anglo-Australian mindset and that of the 'hoon'. It's thinking about the act of the burnout – a marking of territory made with aggressive disregard to the area's occupants, and the way in which the burnout alters both the physical and psychological landscape of the environment in which it is committed.
Art is a journey, how do you evolve?
Evolving in my art practice tends to happen by default as circumstances and experiences develop and change in my life. For example, much of the recent thematic concerns in my work  have evolved from meeting and living with my fiance who is a new migrant from Singapore and of Indian descent. It's made me realise how culturally barren Anglo-Australian culture (or lack of) tends to be.
On a technical level I always try to push my art practice in terms of how I make work. For example many of the paintings for Hoon were made with car and motorbike burnouts as well as using an electric sander polisher as a drawing tool. This way of working is a pretty distinct evolution from my earlier work.
You draw inspiration from your immediate cultural surroundings, will this ever change?
I don't think so. I try to be honest within the experiences and concerns I deal with in my work and this can only come through relating to my immediate surrounds and having a first hand experience of the subjects I am speaking about.
What/who is your most prominent influence?
Probably my mates, as I have spent the greatest amount of my life with them. The experiences I have gone through with them growing up have had the most impact on me as a person, alongside my family also, of course.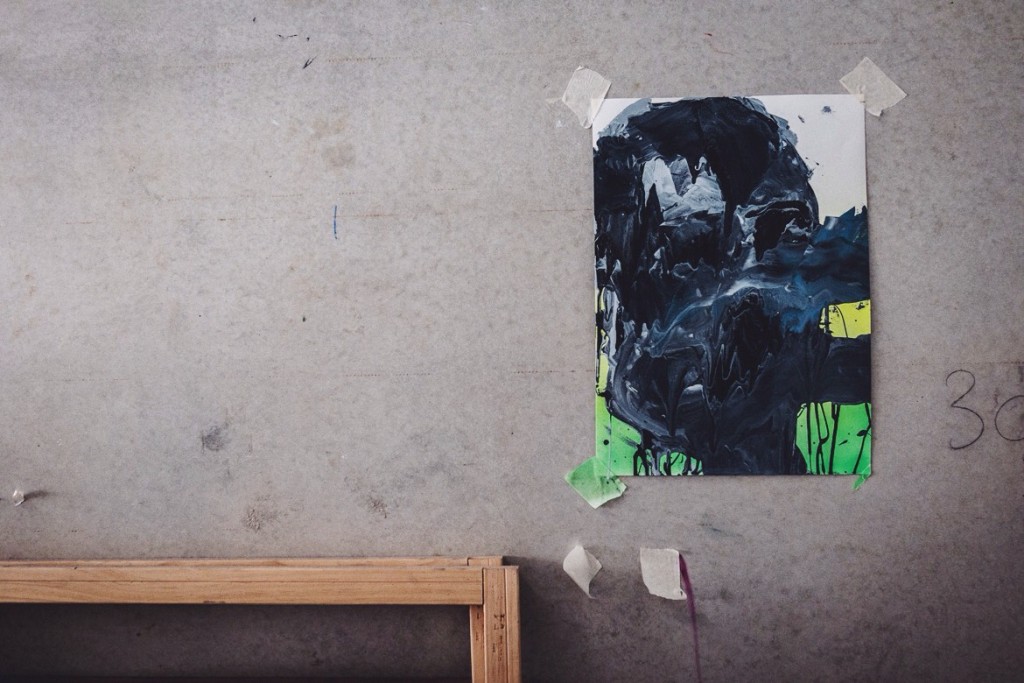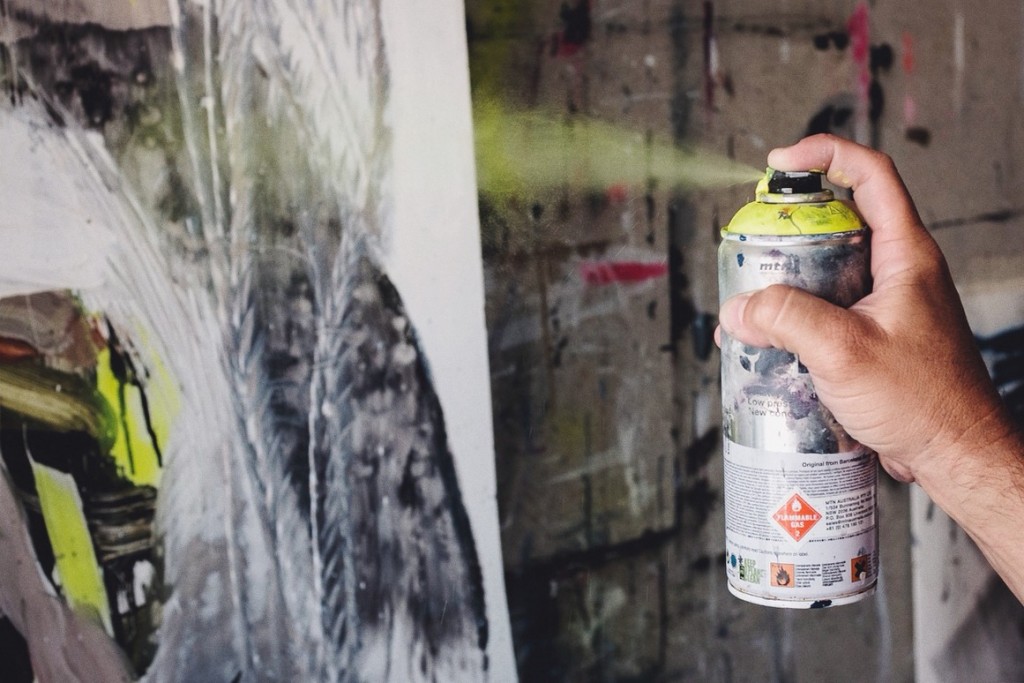 You've picked up a long list of accolades, what award do you desire most?
I'd love to win the Moran Prize, mostly because it's $150 grand and I could use the $$$! It's also a truly democratic art prize I think free from some of the nepotism that can sometimes occur with prizes. More often than not the best work tends to win the Moran, which is great.
You're a well traveled man, how has this shaped your personality and style?
I think traveling has allowed me to view the Australian experience in a wider context. I find many narrow-minded people become so as a result of not exploring outside their immediate surrounds.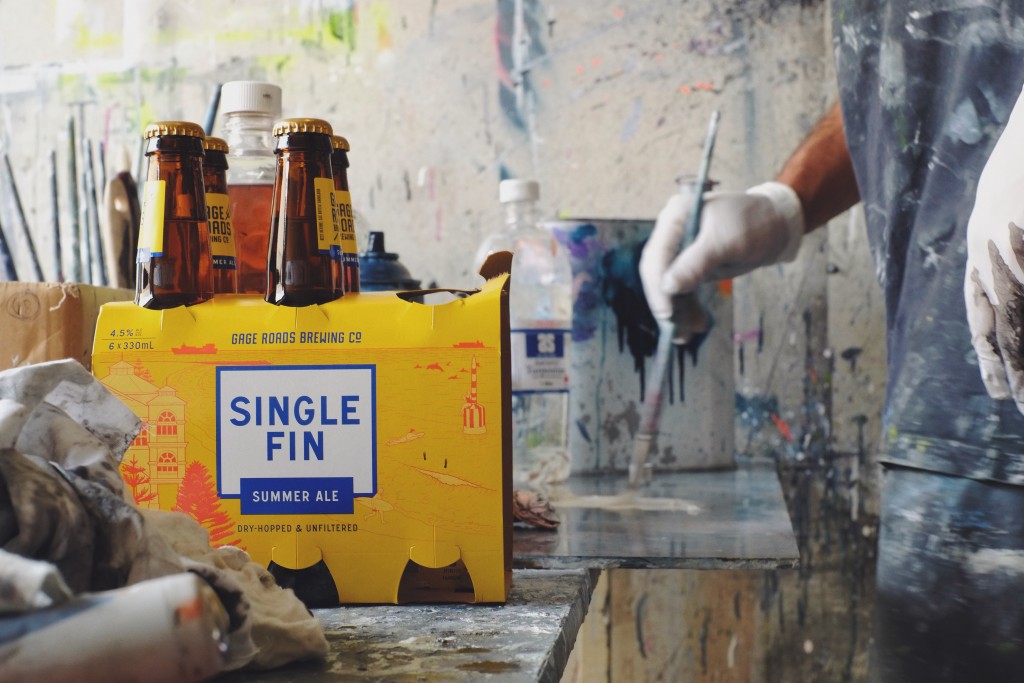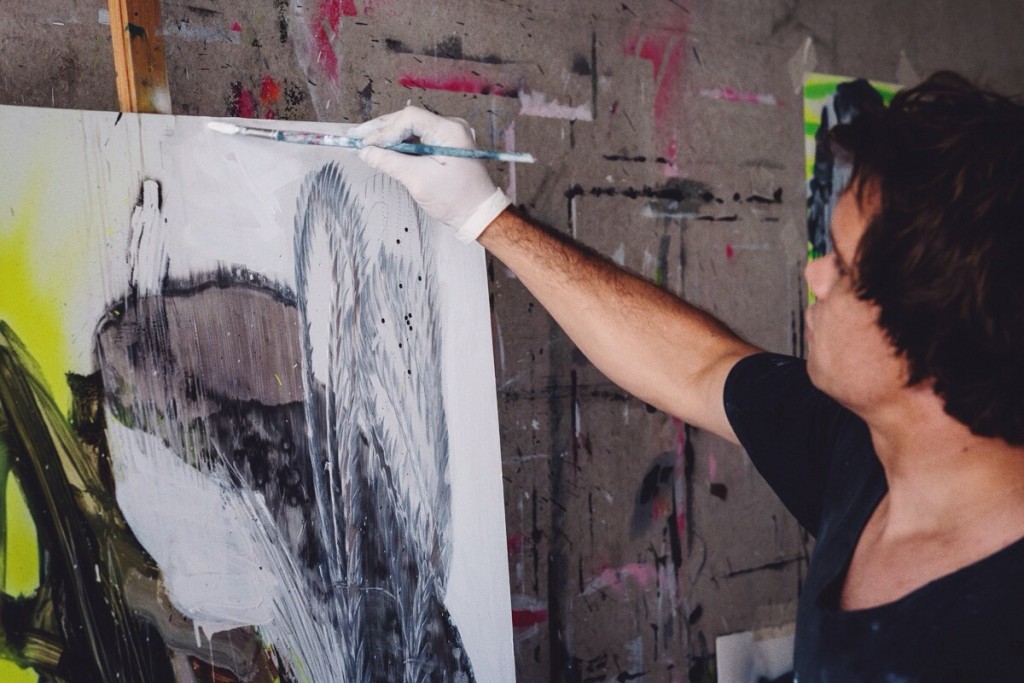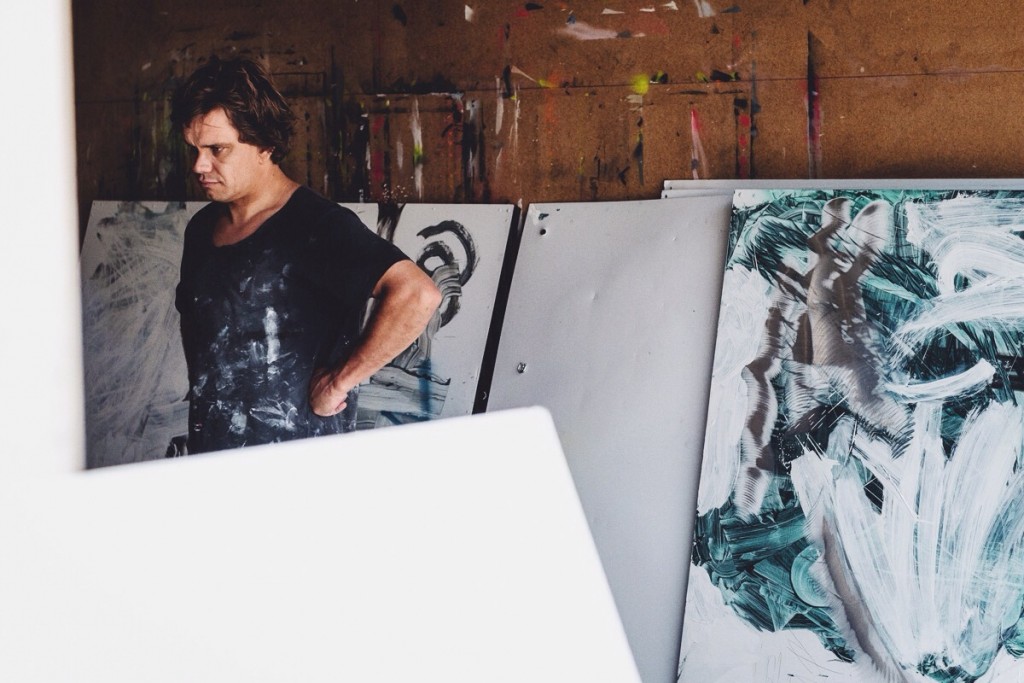 Where do you see yourself and your art in ten years?
Hard to say as things can change pretty quickly I've found. Hopefully I'll still be exhibiting and still be as enthusiastic about making work and evolving as I am now.
What advice do you have for young artists?
Having a good work ethic is most important above all else. If you work your guts out, good things will happen and if you don't they won't. It really is that simple.
What part of the process do you struggle with?
I think like anything else, sometimes things can feel a little bit stagnant and it can feel like you have temporarily lost all ability. When this happens, I usually try to take a break for a few days to recharge and reinvigorate my enthusiasm for making work.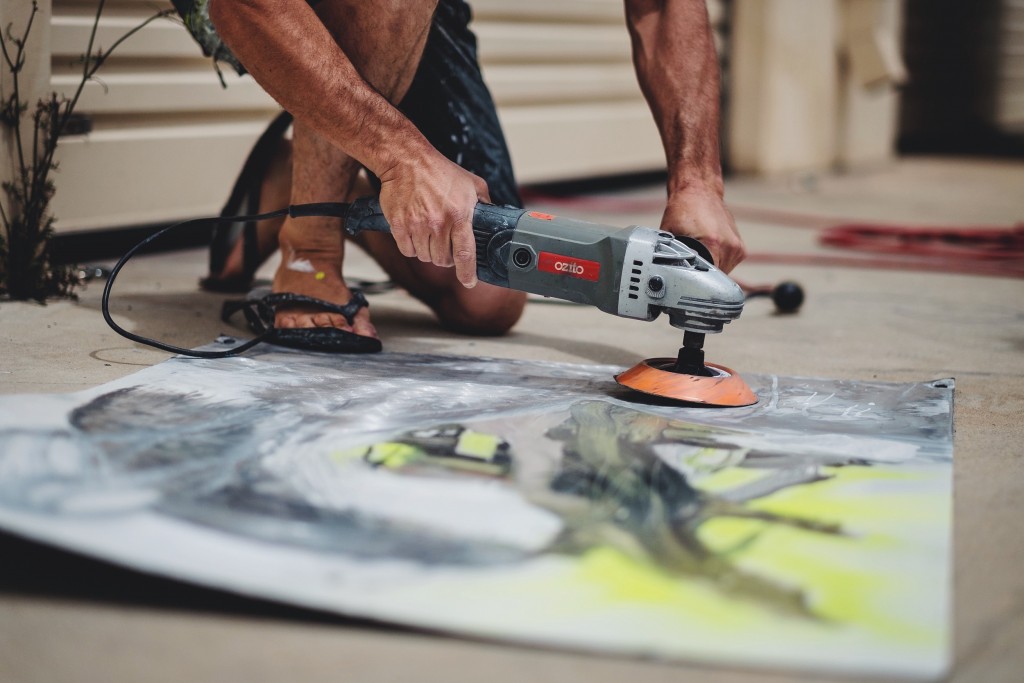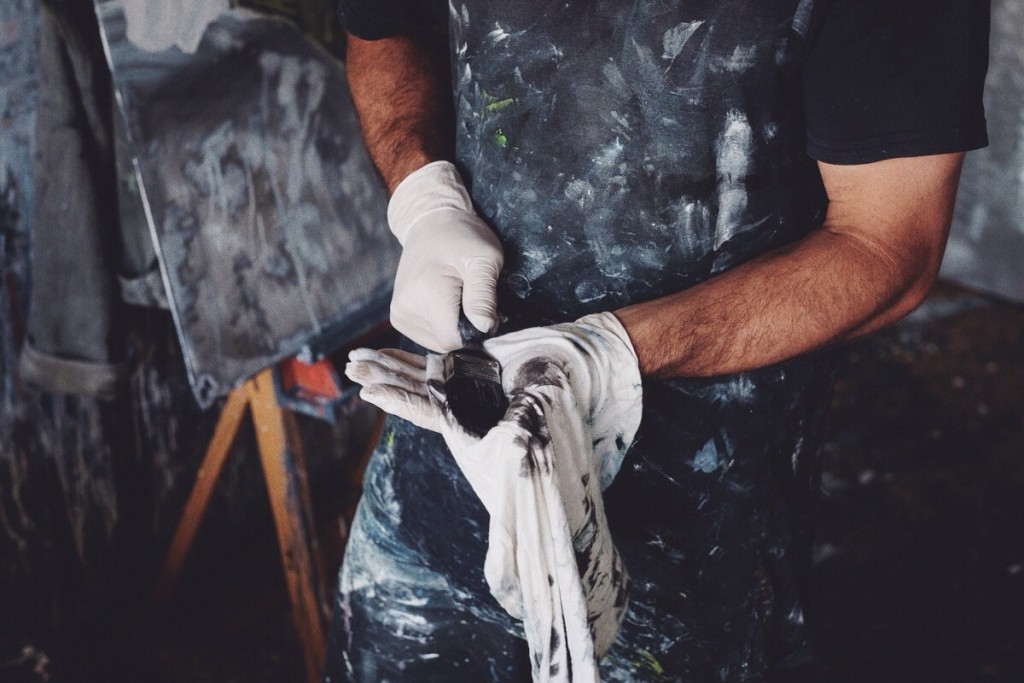 You once did a TEDx talk about winging it, are you still winging it?
Most definitely.