You might not know Andy Murphy by name, but if you've enjoyed our brews, you'd be familiar with his work. Our cans and bottle labels have been Andy's canvas for his unique illustrations and storytelling for years. On Single Fin, there's the iconic Cottesloe Beach scene including the pylon, pine trees and surfers. Little Dove features the Duyfken, sailing through rough seas and losing beer barrels overboard. While more recently, Side Track shows that bush track we've all taken a turn down to explore, leading to that secret spot where the arvo just drifts away.
We're obviously huge fans of Andy's art, and while we love it on our cans and labels, we wanted to go a little larger. So we invited him down to the brewery and gave him free reign on our walls, where he created an awesome Gage Roads inspired mural. While the paint was drying, we sat down for a chat about the early days, his illustrations and what it's like to have your art on a beer!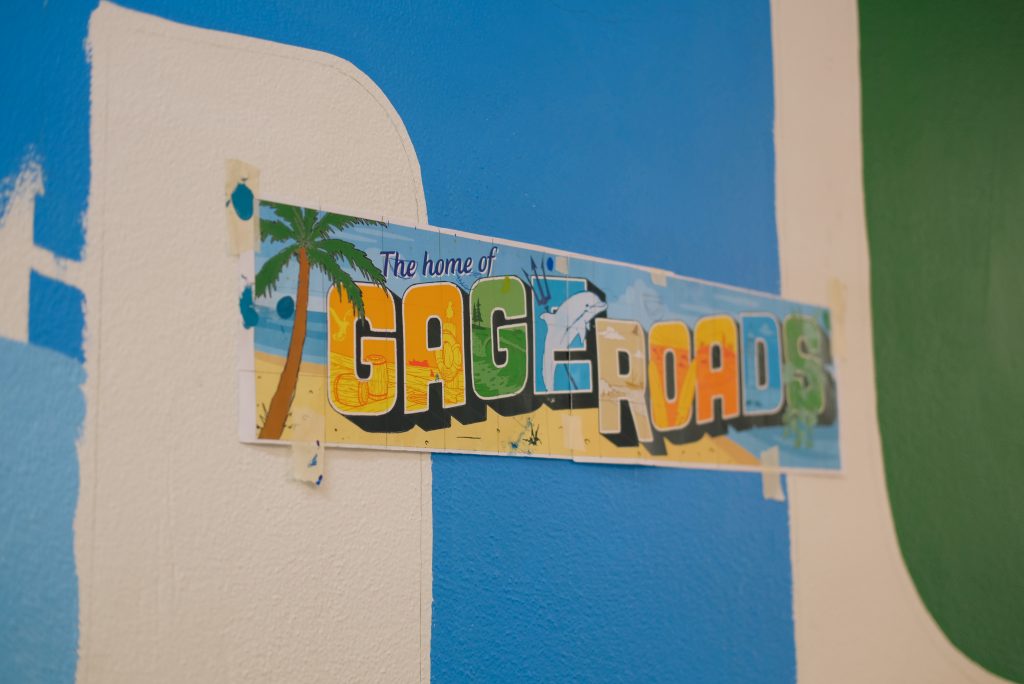 THE EARLY DAYS
"I was pretty nervous because Gage Roads was one of my first gigs outside of the skate industry. The first sketch I did was of a lighthouse and that ended up being used on Breakwater. This was all happening right around the time my daughter was born, so I was doing the kid thing and took on the Gage work too so it was pretty intense. But Gage Roads was the catalyst for me becoming a full-time freelancer, so it's really special."
SINGLE FIN SCENE
"I like how all the illustrations on the beers have a different story. With Single Fin it started out quite differently to what you see now. It began as a windy beach scene with all these different elements… but then it evolved into this Cottesloe Beach scene with the pylon and the pine trees. The surfer on the bottle and can is based on a real guy too… I love stuff like that."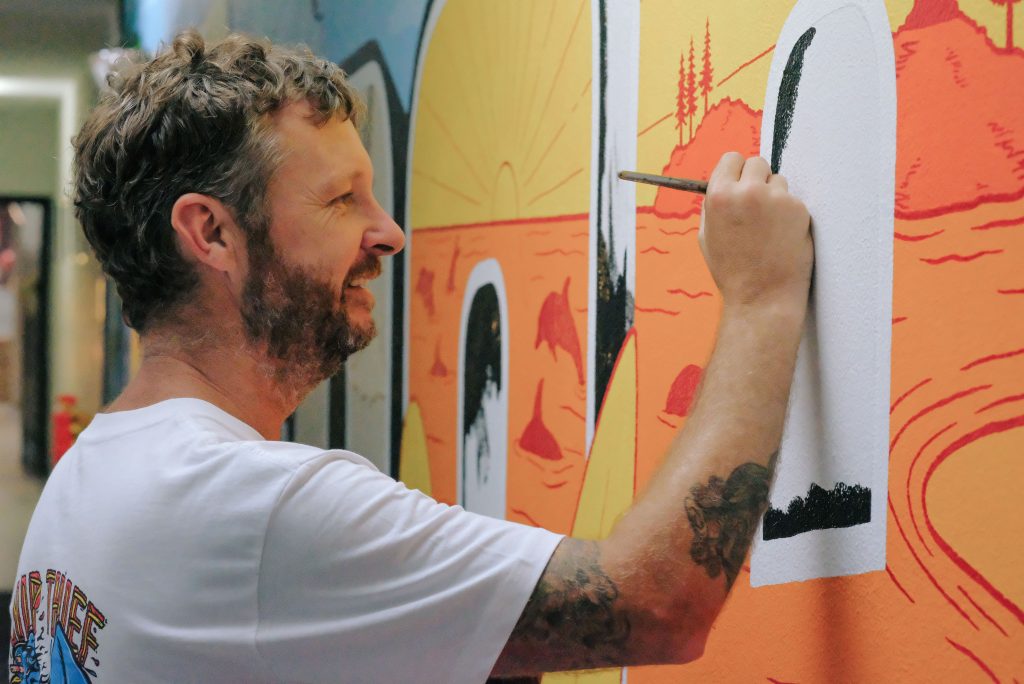 THE ILLUSTRATION PROCESS
"I do a lot of research and experiment. Things take me a lot of time because I over-think them to be honest. I do a lot of research, looking at images, finding photos of places, finding references… and then I usually get into a concept sketch and we can iron out any problems. Then I do a more refined sketch. Up until recently, I've always liked to keep the final drawing… I like having a piece of finished artwork after a job."
WHAT'S IT LIKE HAVING YOUR WORK ON A BEER?
"I love it. I still get a buzz out of it. When I'm in Perth, I see my Gage work everywhere. Last time I was in Perth, there was a sign outside of my hotel with my Gage art on it. On this trip, my daughter was with me and she kept spotting it everywhere, I loved that."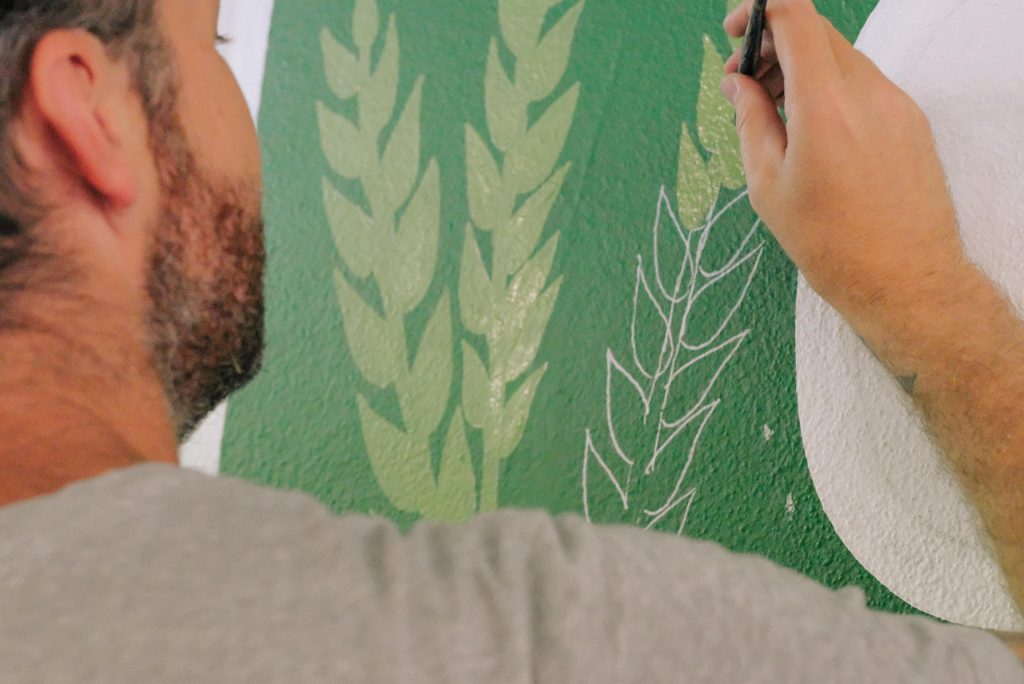 THE MURAL
"The design was supposed to be simple. But I did what I always do and changed it to something really detailed and time consuming. It was challenging with all the people around the brewery, but I had a great time doing it. The initial idea was around those old-school big letter postcards. I really like them so we based it around those. I spent a bit of time sketching up, and went back through all my old files and work from the early days. I didn't necessarily mimic it but I looked to give a bit of a nod to that. I didn't want it to be a direct copy of the labels but incorporate a few things.
"The lighthouse is there, which was my first ever drawing. The Pelican was a last minute edition so the mural just didn't finish in a straight line. You'll see barley and hops for obvious reasons. There's a cray boat there too because someone in the brewery talked about these cray trips in the early days. There's surfboards and dolphins which came from a t-shirt I drew for Gage back in the day. Most of the elements tie into different bits and pieces from Gage history – some of the stuff I'd drawn years ago and it never ended up being used so it was cool tie all that in."
Check out a vid of Andy painting the Gage mural here