We've all had the idea. You know the one, you're a few beers deep with your mates and you start yarning about "the dream". It could be a project you're keen to dig into. A place you want to live. Something you want to build. Whatever it is, it's you living the dream. Our new froth, Pipe Dreams Coastal Lager is all about that. Each month, you'll meet someone living the dream in their own way.
This month, it's Chad Jackson from clothing brand Grand Flavour. For years he was on the bodyboarding world tour, but after he broke his back at Cyclops (WA's south coast), he was laid up and inspo struck. We had a yarn with Chad about starting Grand Flavour, how it's grown and what life was like on the bodyboarding world tour.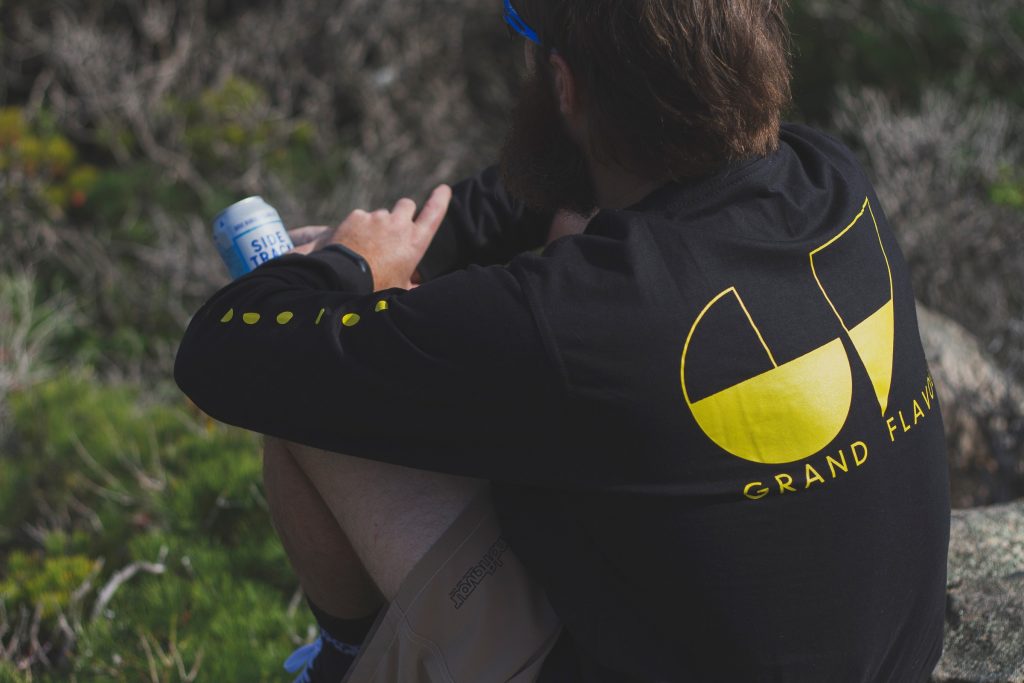 Let's start talking about Grand Flavour – when did you start the brand and how did it originally come together?
We started the brand in April 2004 which was the time I broke my back at Cyclops. Being laid up for a while, I put my initial thoughts about a clothing brand to some other riders and a designer I was living with at the time. We started the brand with the four of us. Two of us liked the name Grand Clothing and the other two liked Flavour Clothing, so I'm sure you can do the maths on that one 😉
Why did you want to start the label?
We were mainly bodyboarding on the world tour at that time and there was only one other premium clothing brand in a hugely growing industry. Bodyboarders were crying out for their own brands to support, and we did our best to accommodate that. Our designer worked on the style of clothing and manufacturing and the other three of us were in charge of marketing the brand and also getting our hands dirty with shipping and sales.
Did you have experience in the clothing label world?
We all had zero experience so started as basic as you could imagine, with a logo and printing some tees at a local screen printer to test the water.
What's been the biggest challenge?
The biggest challenge by far has been more recently with the bodyboarding world tour fading away due to lack of funds, while trying to push the brand to a core niche market which I have never lost sight of. Through all the struggles with the bodyboarding tour, I have done whatever I could to support ground roots bodyboarding events as well as up and coming riders who struggle to get noticed in this social climate.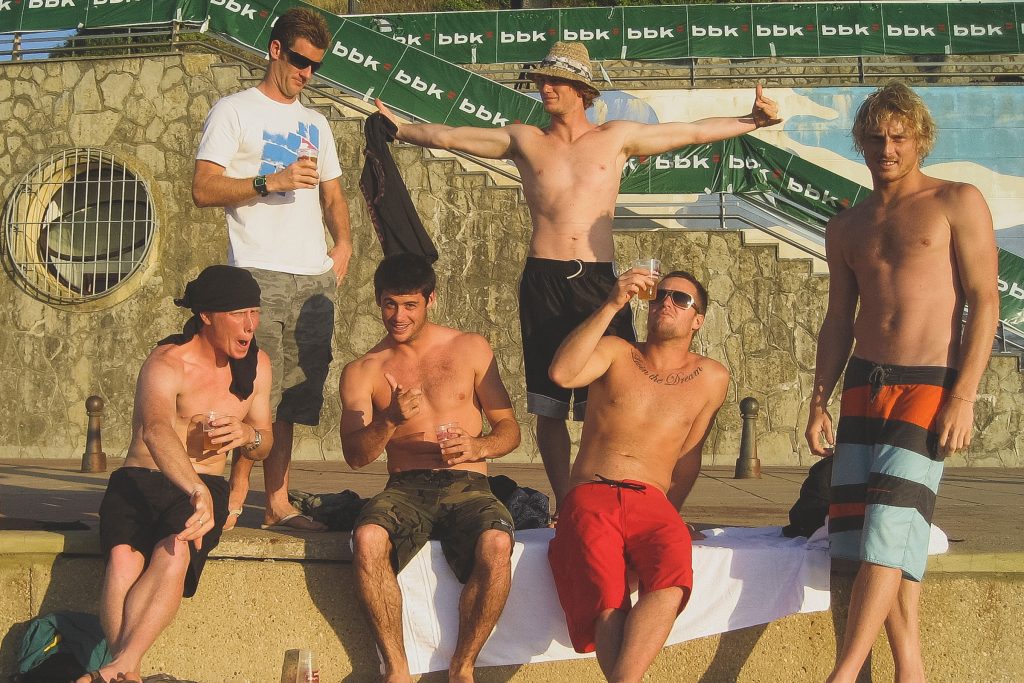 Has it been a whole heap of fun?
Of course. The early days of getting out ranges with the boys was always a joy and some great memories. Even with those guys not involved anymore, it's a real thrill working more with my local community on collabs. Instead of bringing out 20 to 30 piece ranges twice a year, we have evolved into dropping 1-2 smaller collections, or just single pieces per month.
You were a pro bodyboarder – what was the lifestyle like and how long did you compete for?
Bodyboarding and competing around the world provided me with a lifestyle and experiences better than I could ever have dreamed of. The camaraderie of bodyboarders is the most relaxed and respectful of any niche group of people I have seen. They really live life for the ocean and nature, and are real pioneers and explorers by nature. I competed on tour for maybe 10 years without any great success but towards the end of my career, I won a pretty major event in Australia and finally realised what it took to win and it wasn't for me. That was one of the last major events I competed in as I learned a lot about myself from that win and basically that I didn't have it in me to be the type of savage you have to be to make it to the top. Immediately after that moment, myself and a few other riders put all our time into tow-in bodyboarding, which meant seeking out the biggest waves we could find on our coastline in West Oz and documenting it to gain media coverage for our sponsors at the time to keep "Living the Dream". It just so happened we found what arguably is one of the biggest barrels in the world (The Right) and is now world-famous drawing attention from surfers and bodyboarders from all over the globe.
How would you describe Grand Flavour?
Grand Flavour has always been a lifestyle brand, everything we designed was based on our travels and experiences. A lot of sea life prints, nautical themes and inspiration from amazing landscapes all over the world. With the lack of travel going on right now, I draw all my inspiration from West Australia and my local town of Dunsborough. It's shown me we really are lucky to live in such a beautiful place. We also have a lot of food inspired prints and slogans which go hand in hand with a name like Grand Flavour.
What's 'Living the Dream' mean to you?
Living the Dream to me has meant a lot of things over a long period of time. Travelling the world and even more so, exploring my own backyard, I always felt like I wouldn't rather be anywhere else in the world. Now with a family of five in tow, I have the same feelings and am overjoyed to be living my life through them and sharing my knowledge and experiences to give them the best life my wife and I can. We love nothing more than a road trip further south, stopping at every op shop along the way to find some cheap Australian gold to cherish on our travels.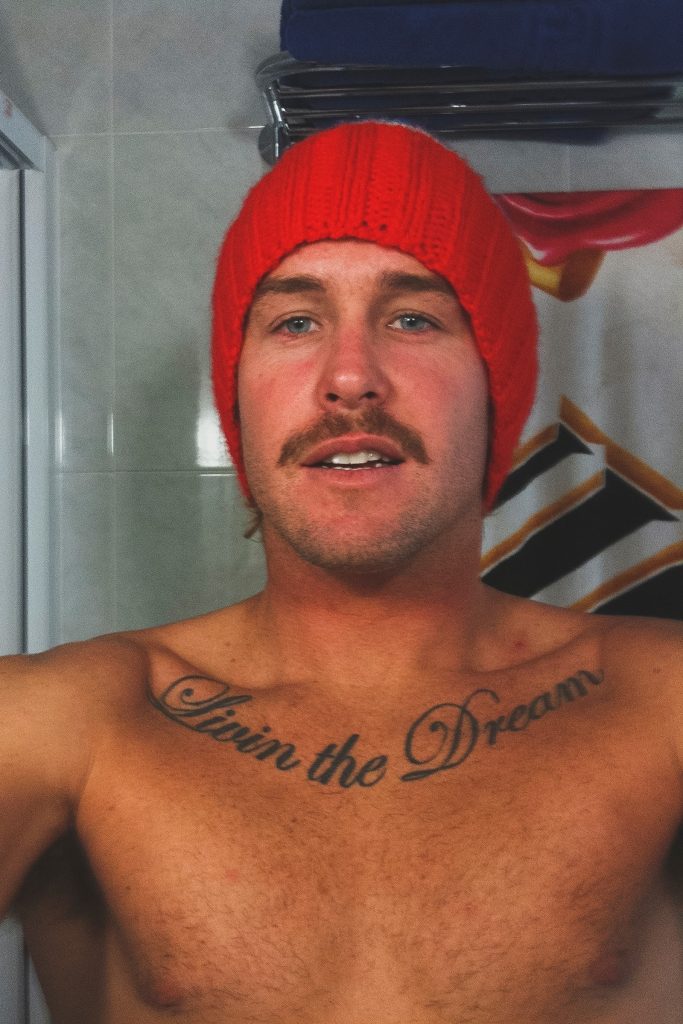 Tell me about the tattoo on your chest – what inspired it and does it hold any special meaning?
For me, I got the tattoo right in the middle of my bodyboarding career as it was a quote we always made and truly believed in. I wanted to feel that way forever, so I plastered it across my chest. It serves me now as a symbol so when I look at myself in the mirror, and see it in my reflection, I can easily think, "yeah we are some bloody lucky buggers".