What do you get when two West Aussie independents come together? SEA BIRD SINGLE HOP PALE ALE! In collaboration with the legends at Liquor Barons we're stoked to launch a new limited release that's packed with flavour and perfect for the fun in the sun that's arrived across our state.
Sea Bird Single Hop Pale Ale goes solo with NZ hop newcomer, Superdelic. With a juicy tropical punch, the limited release collab brew is balanced with a light malt base and dialled back bitterness. Full flavoured and super sessionable, Sea Bird comes in at a cruisy 4.2% ABV.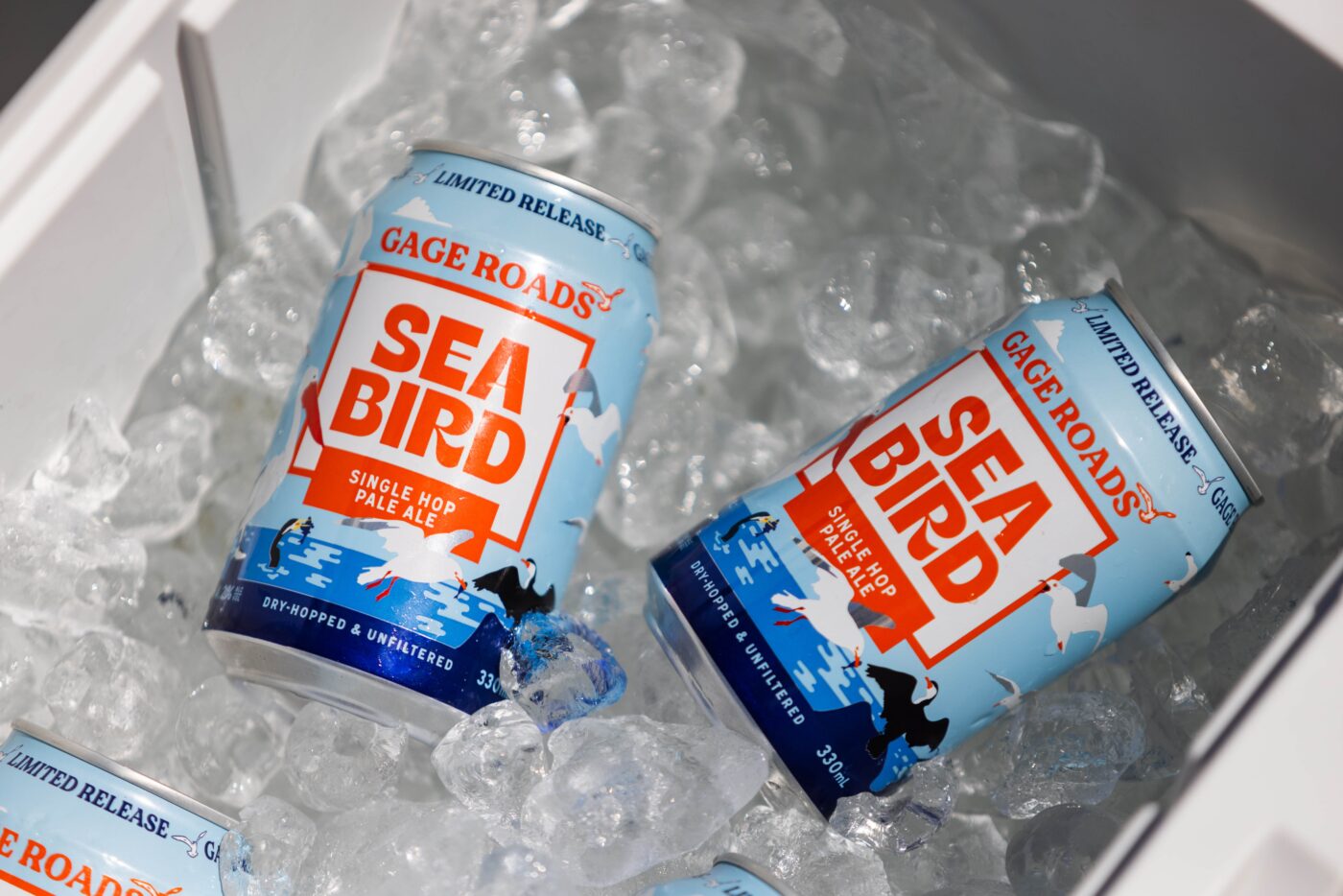 Gage Roads brewer Cam Parker says the brew crew couldn't wait to get their hands on the new Kiwi hop.
"We were so excited to brew with such a new and unique hop. Brewers across the world are chasing it, and we were very lucky to land a batch of Superdelic hops. It's such a unique hop varietal, bringing amazing tropical aromas and flavours including juicy mango, candied pineapple and sweet berry. Balancing those flavours with a lighter-malt base has created a tasty, yet easy drinking pale ale that lets the good stuff shine.
"Sea Bird was inspired by one of our 'A Shed series' beers at Gage Roads Freo. That was a single hop brew, and when the Liquor Barons team tried it, they loved it as much as we did. It was great to work with crew at Barons to develop this beer, and a no brainer to draw inspiration from something we both loved," says Cam.
Sea Bird Single Hop Pale Ale is available exclusively at Liquor Barons in 4x6x330ml cans, and on tap at select venues including Gage Roads Freo.