Sometimes you've just gotta make time for the good stuff. The sun was shining, the water was looking too good, and we just had to get out there. We called our mates at Fins Seafood, headed out to Rotto to dive for crays, cook up a feed and enjoy a few beers. You can check out the full vid here.
But out on the boat, John from Fins Seafood put this ripper dish together. It's simple, tasty and super fresh. Perfect for a day out on the boat, or at a backyard barbie, this grilled cray is one that'll keep your mates coming back for more.
Best enjoyed with a few froths!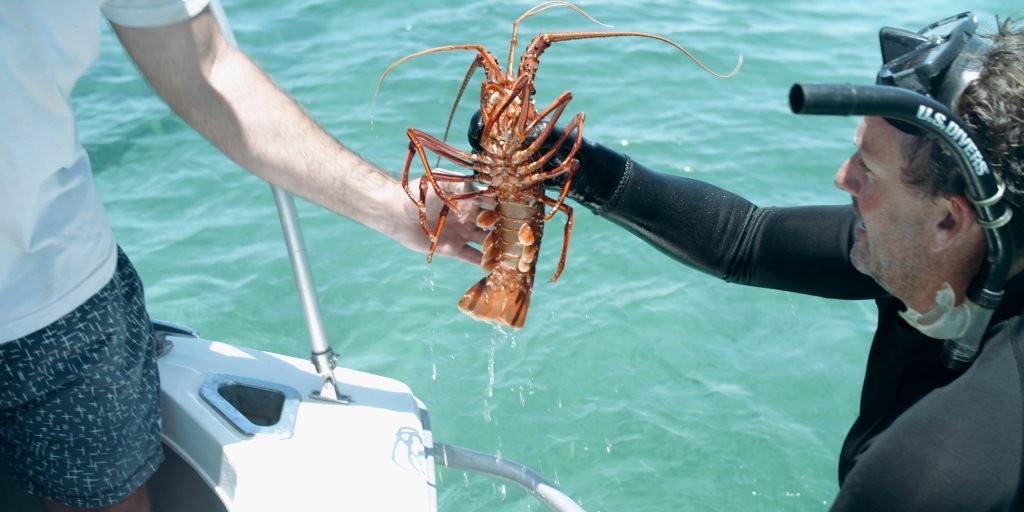 Ingredients
2 local WA crays
150 grams unsalted butter
1 red chilli (finely chopped)
4 garlic cloves (crushed and diced)
Handful of parsley (roughly chopped)
Zest of one lemon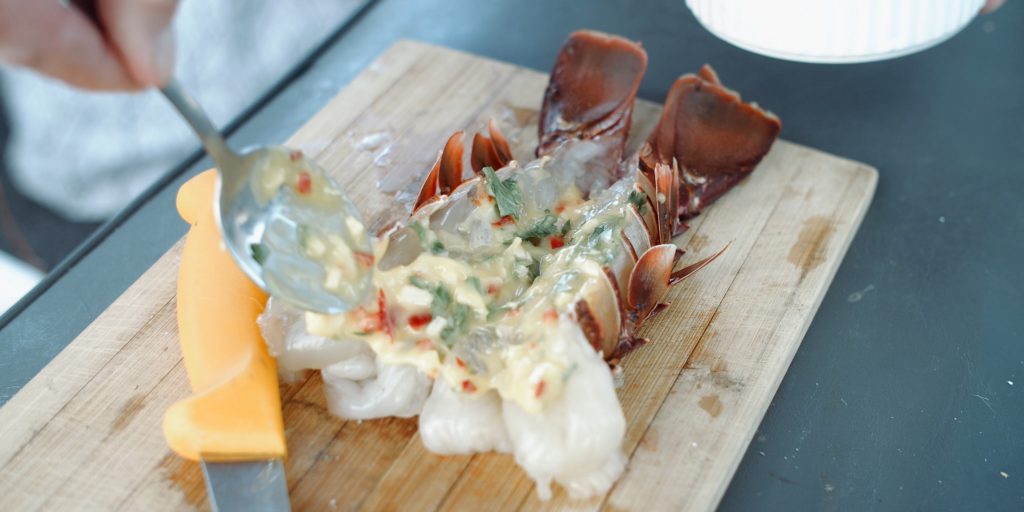 Method
Combine the butter, garlic, chilli, parsley and lemon zest in a bowl.
Place a sharp knife on the cray head, beneath the mouth. Cut through the head, then down toward the tail. Open out to reveal the 2 parts.
Using a spoon, spread the garlic and chilli butter over the cray flesh.
Heat your grill or pan to a medium high heat. When at temp, place the cray flesh side down for a few minutes.
Flip over, and cook for another 5 minutes (depending on size). When done the flesh will turn white and opaque.
Squeeze over some lemon juice to finish.
Serve up as is or scoop the flesh and butter into some fresh and crusty bread. Crack a tin and dig in!