Today we're stoked to welcome a new brew to our core range crew, a lower sugar craft cider called Pinky's Sunset. The brew heroes WA, named after the iconic Pinky's Beach on Rottnest Island; and brewed with real, locally sourced Pink Lady apple juice. It's vegan friendly and gluten free too!
"When you've got the world's best apple on your doorstep, you have to use it to create a delicious and local cider. Pinky's Sunset is all about balancing great flavours. It's crisp, tart and sweet, while super refreshing. Great all year round, I'll be enjoying a few when looking for a change-up from beer, or when I'm craving that sweet tangy taste that we all love in a great cider," says head brewer Ross Brown.
The Pink Lady apple was the brainchild of WA horticulturalist John Cripps in the 1970's, created by crossing Golden Delicious and Lady Williams apples. It quickly grew to become the country's most eaten apple, known for its unique sweet and tangy flavour.
"The creation of the Pink Lady apple is a true West Australian success story. Gage Roads is proud to utilise such great local produce in a cider that we know will be much loved across the state," says Brown.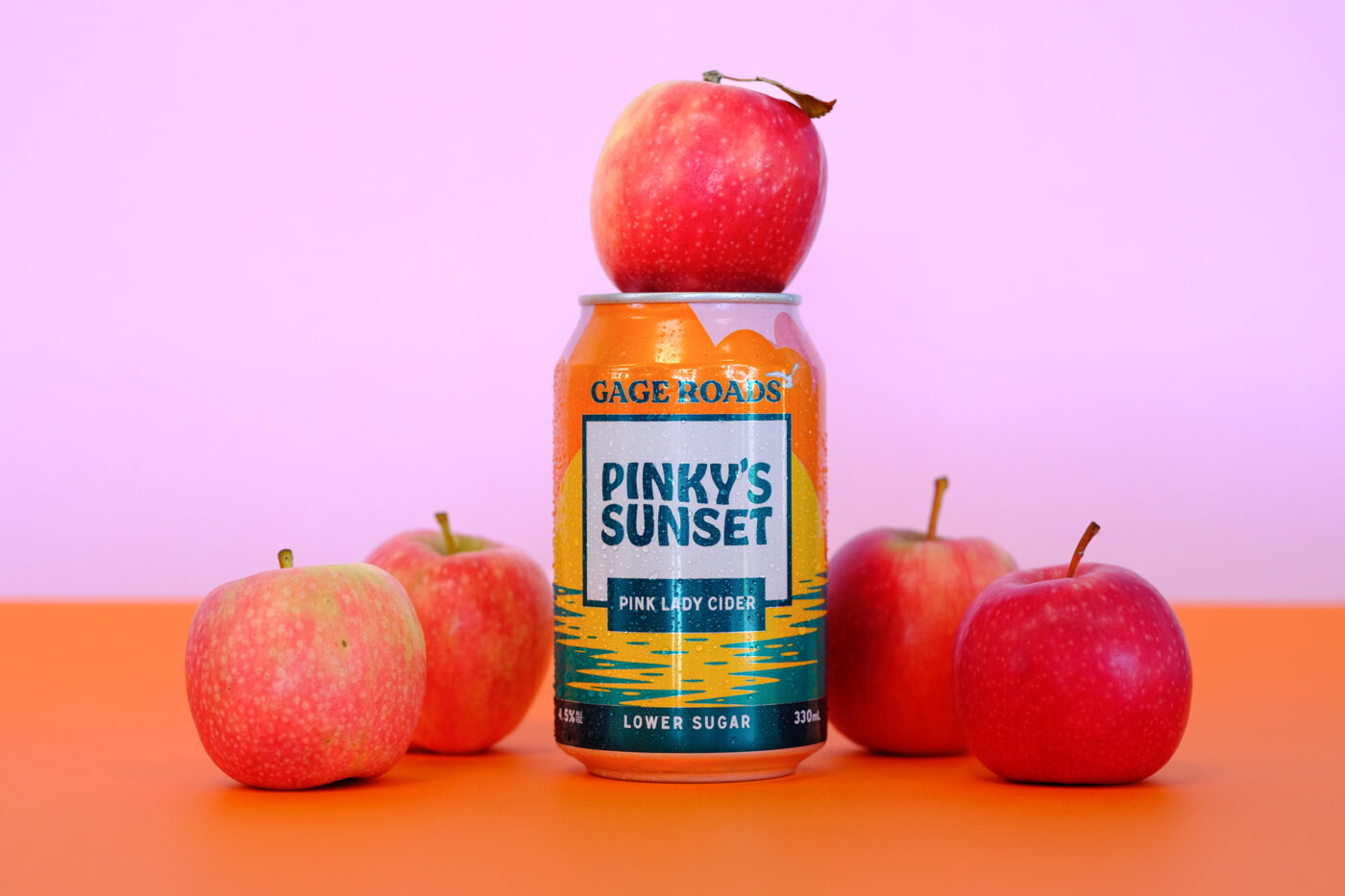 Available now in 4x6x330mL cans and 49.5L kegs across WA. Hit the link below to use our Beer Finder to find where you can get your hands on some today!