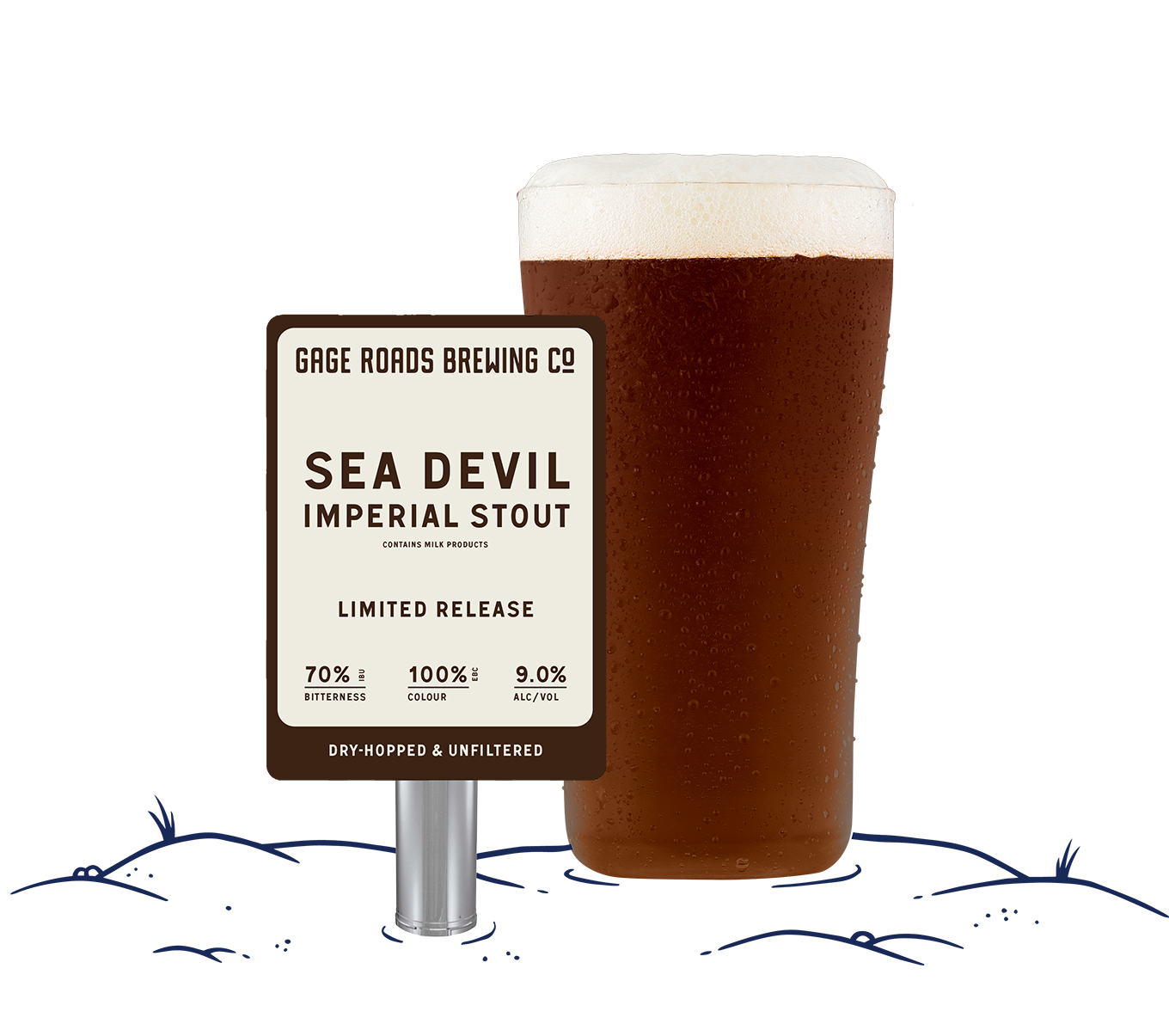 IMPERIAL STOUT
Sea Devil
COFFEE. MALT. RESIN.
Pours ink black, with off white head that doesn't quit. Opens with rich coffee and roasted malt character alongside big American hop aroma. Malt body is typified by caramel, roast coffee, and bitter chocolate character, with high alcohols adding to sweetness. Big resin hops and robust-yet-balanced bitterness rounds out the sweetness.
Released 2017 on tap.