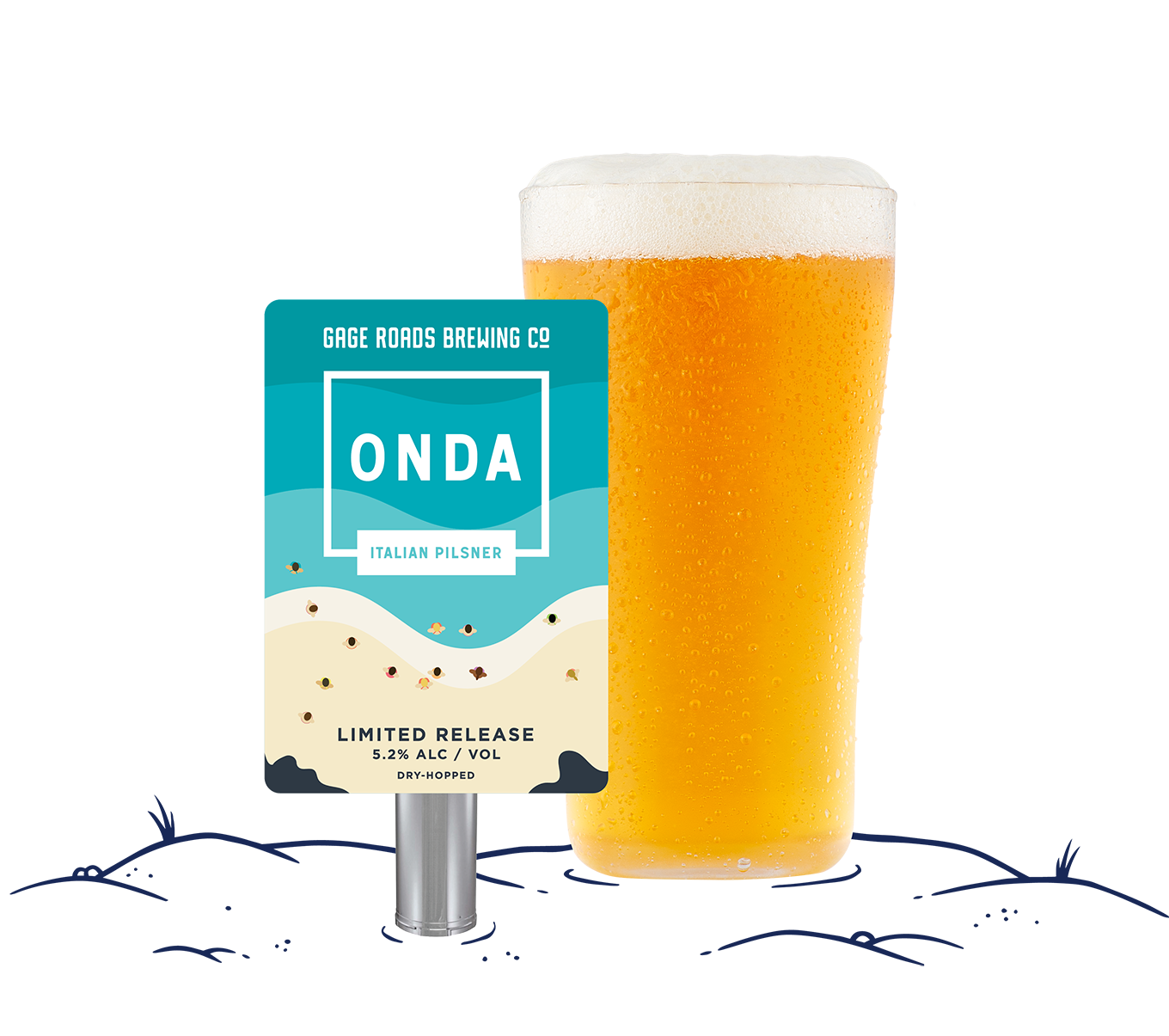 ITALIAN PILSNER
Onda
SPRITZ. SPICE. SALUTI.
Italian for wave, ONDA is a spritzy and spicy Pilsner that transports you to the Italian coast, all without leaving your backyard. Zesty and light bodied with a hint of malt sweetness, this modern interpretation of a classic style is a complex, yet highly drinkable thirst quencher. Saluti!
Released July 2020 on tap.