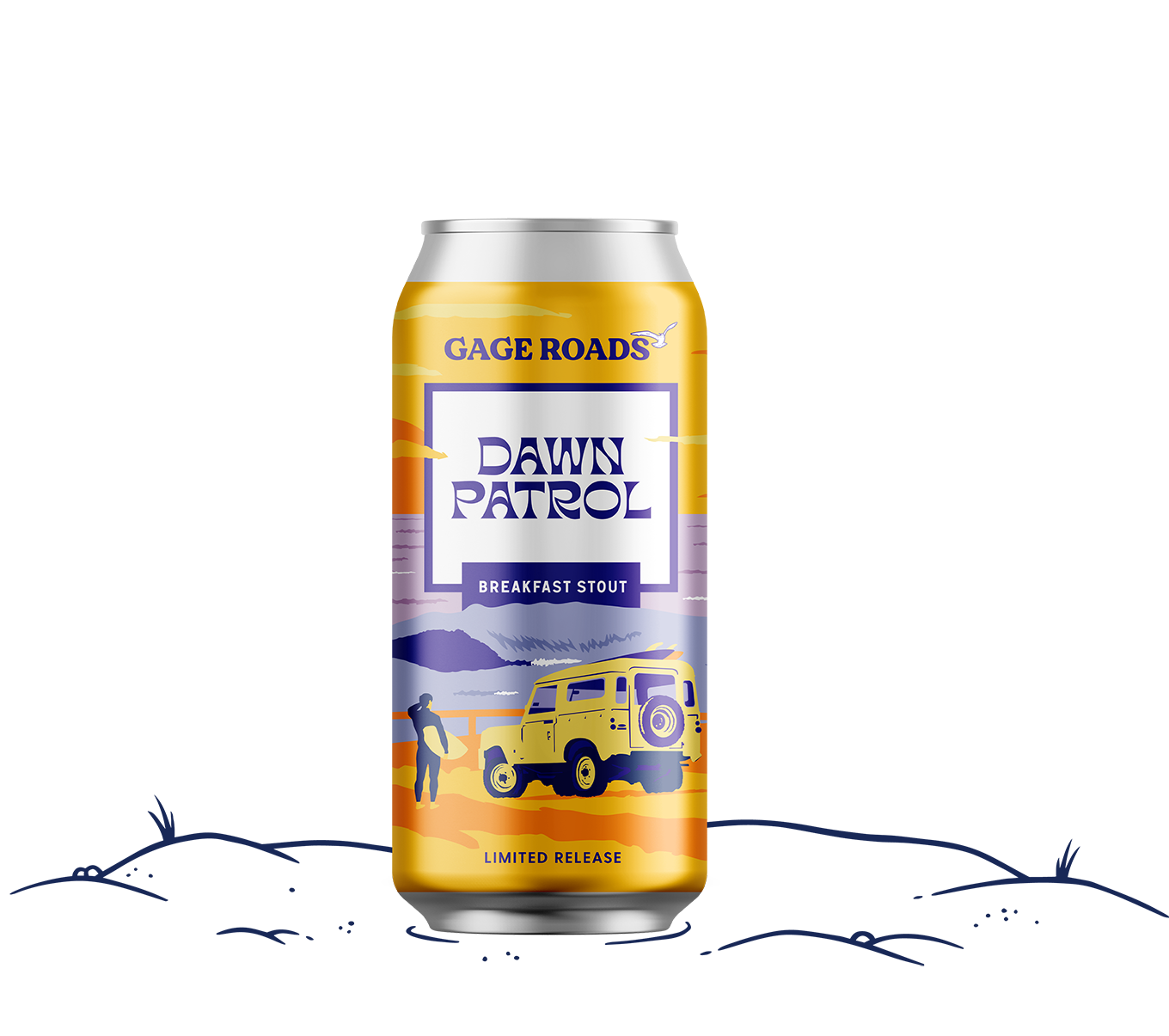 BREAKFAST STOUT
Dawn Patrol
VELVETY. ROBUST. BREKKY.
Bringing together the best of breakfast – coffee, chocolate and oats – this brekkie stout is bold, complex and charged with rich malt flavour. Robust aroma of freshly ground coffee, slightly-sweet cacao and creamy oats deliver a velvety smooth mouthfeel with delightful bitterness. Brewed with natural cacao nibs and craft coffee from our mates at Twin Peaks Coffee Roasters. Perth Royal Beer Awards Silver Medal (2022) & IBA Bronze Medal (2022).
Released June 2021 in 500mL cans and on tap.