Soggybones is a love child, a playground and a home for down south brothers Luke and Justin Ward.  A raw, solid structure symbolising and projecting the brothers' inner personality and vision. At the core, Soggybones is a skate shop, a magazine and team of delinquents with a thirst and passion for a faster kind of life. We recently had a chat/skate/beer with the Soggybones Perth chapter owner, Justin, about everything Soggy. Froth. (Ed: if you're not a fan of colourful language, best look away now).
Images by Luke Clark and Dwight O'Neil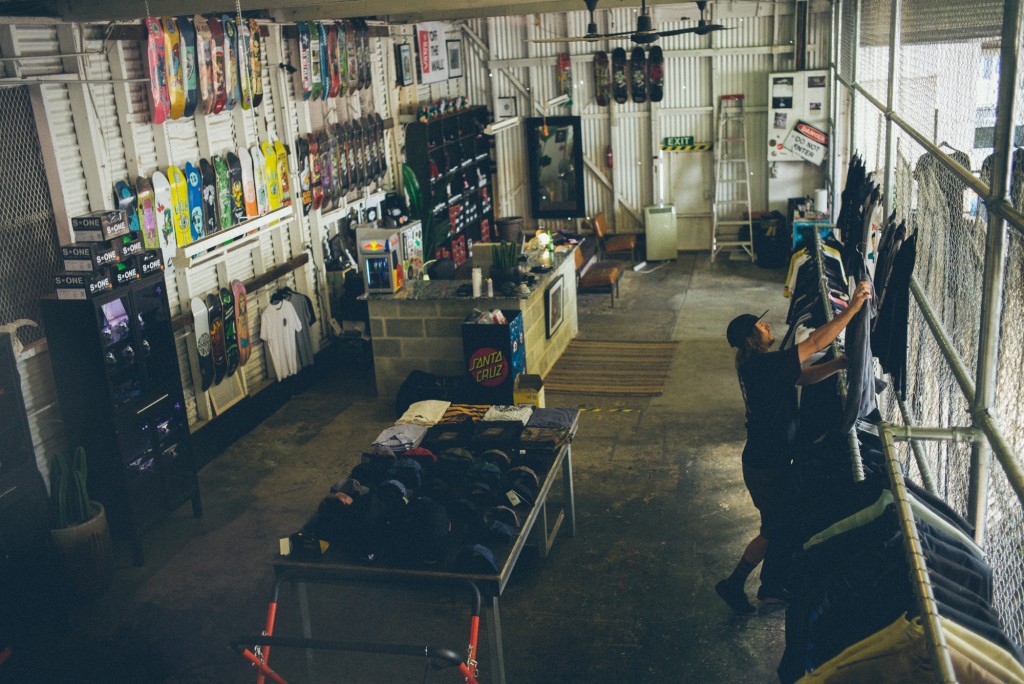 An array of sexual and cultural references pop to mind when I think 'Soggybones'. Tell us the story behind the name?
You're probably the first person to legitimately ask if there's any sexual connotations to the name Soggybones. People still kind of wig out on the name. There isn't any exciting sex story that brought the name to life or anything. Just sounded good in my head. But I could make something up?
I guess if you want to throw in a sexual twist – when you're slapping the bone, you're fucking living. When you're keeping wet, you're winning. And, when you're breaking bones, you're fucking off it. But no one really ever gives you shit for breaking bones, 'cause when they're snapping at least you're going hard and having a solid dig. No good sitting back like a pussy.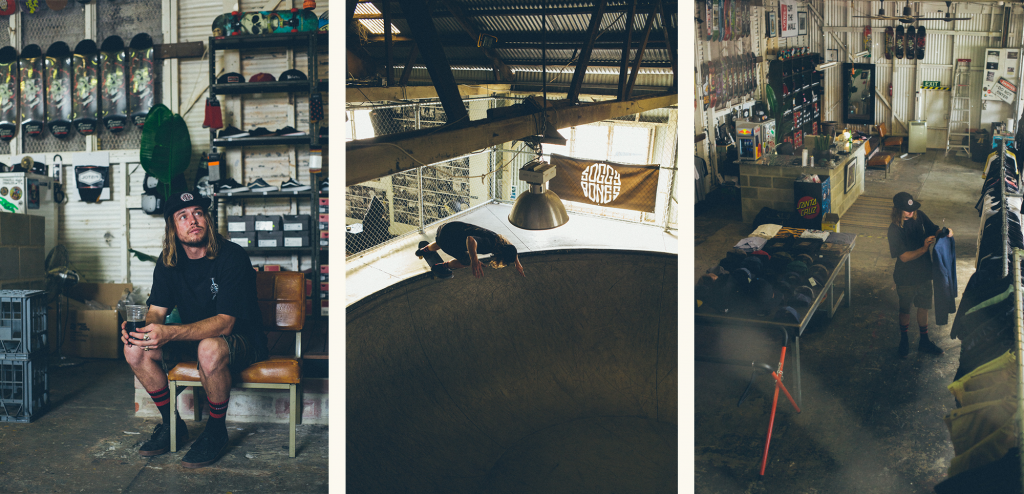 Soggybones originally launched as an online magazine with your brother, Luke. To what extent has the Soggybones family grown?
Yeah, back in 2010 we were renting an apartment in Cowaramup (Ed: a quaint little town in the south west of WA famous for its cows and it's bombie) when our first online mag dropped. She was donned 'The Virgin' and she went live at about 5am. I remember that because we pulled an all-nighter and launched her from the curb of Cow Town because the internet in our room was hideous.
Since then, our family has grown a bunch. New heads have come and gone and heaps of the people who were with us at the start are still with us today. I love our family, seriously. They're fucking rad and everyone of them rips. We're all like brothers. We love each other, hate each other, compete with each other and at times try and fight each other. At the heart of our wacky family is our skate team, our best mates. There's about 15 of them or so in WA and we've also got crew in America, New Zealand and Indonesia.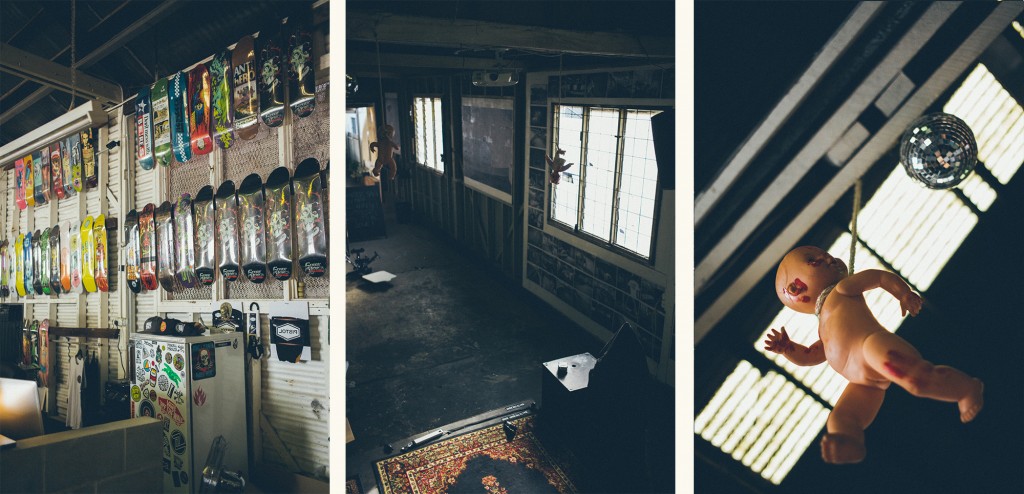 The Perth store is the second bricks and mortar edition. How does it differ from the Dunsborough store?
They are both the same, but completely different. Core skate is what they're both about, especially tranny – we specialise in that. Street skating is rad, but transition is where it's at. We stock the same core skate brands and make sure we only deal the best gear.
The difference between the two is kinda obvious. The Perth store is heaps bigger. It's in an old shed that was built in the 40's, the ground's rough and covered in old paint. It's full of character: old jarrah roofs, off-white tin walls and there's some pretty hectic spider webs hanging from the rafters. We transformed the shed into a grungy skate shop and it's a cool place to hang out at. The shop's not about polish, it's just raw and real. I reckon it's the best skate shop ever, but I'm probably biased.
The Perth store also has a big event space where we put on gigs and have had a few pretty loose mosh pits. The gig thing is something we're doing more of. We love good music and want to promote the local scene and get it going. We also built an indoor concrete bowl out the back of the shop. It's pretty death.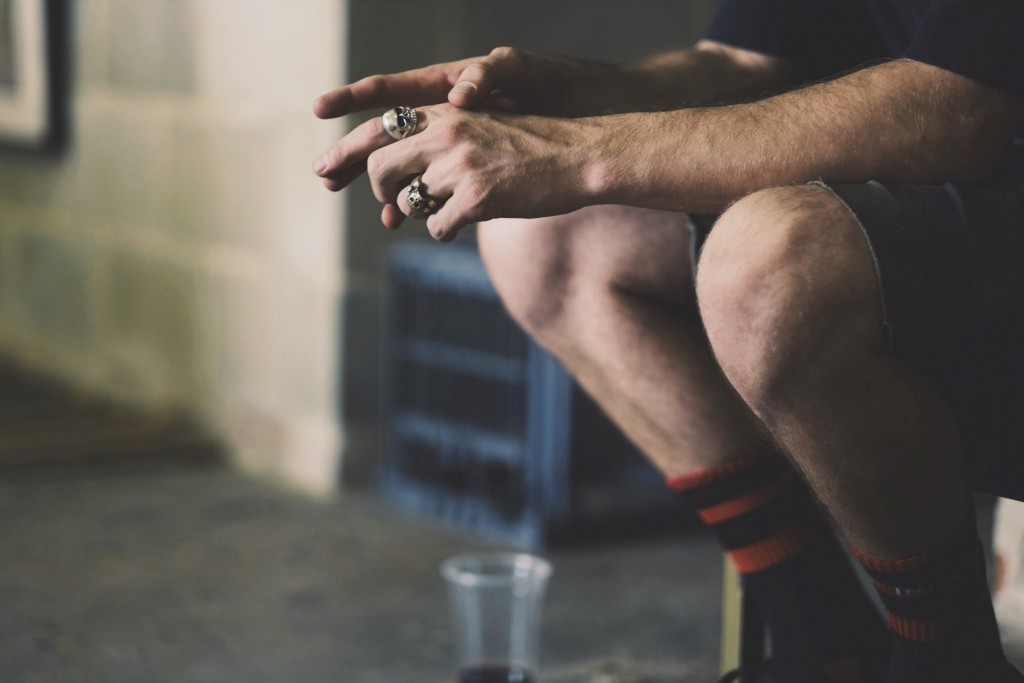 You project a very raw and honest persona which naturally reflects in the brand. How important is this to you?
How you project yourself to others is somewhat important, honesty, is really important. The brand has always been honest. It's evolved organically and has changed with us as we've grown through different chapters in our lives. I don't pay attention to what other people or brands are doing and don't really care what people think of Soggybones. I love what Soggybones is and I love our family. It's not just a name or a brand, it's our embrace, our take, our contribution and love of cultures that influence us to live our lives and be who we are. It's that 'do it yourself' mentality. I guess that can be seen as raw… nothing wrong with that. Skateboarding, surfing and music is at its best when it's honest. All that stuff is what brought our family together and impacts our lives, that's not going to change.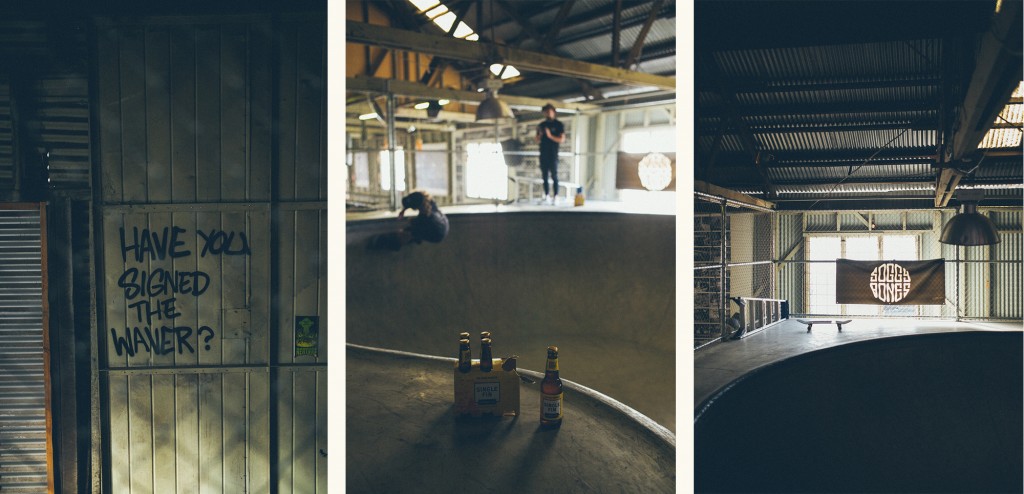 You are very selective regarding the brands and products you stock. What are key indicators you look for in a product?
Yeah for sure, we have to be. The brands we stock are tried and true. They are core skateboarding and they are part of the same culture we are part of. I think it's about quality of products and the ideals and philosophy of a company – they have to be real. You can have the most quality products on the market, but if your company has no backbone, it's going to fall to bits.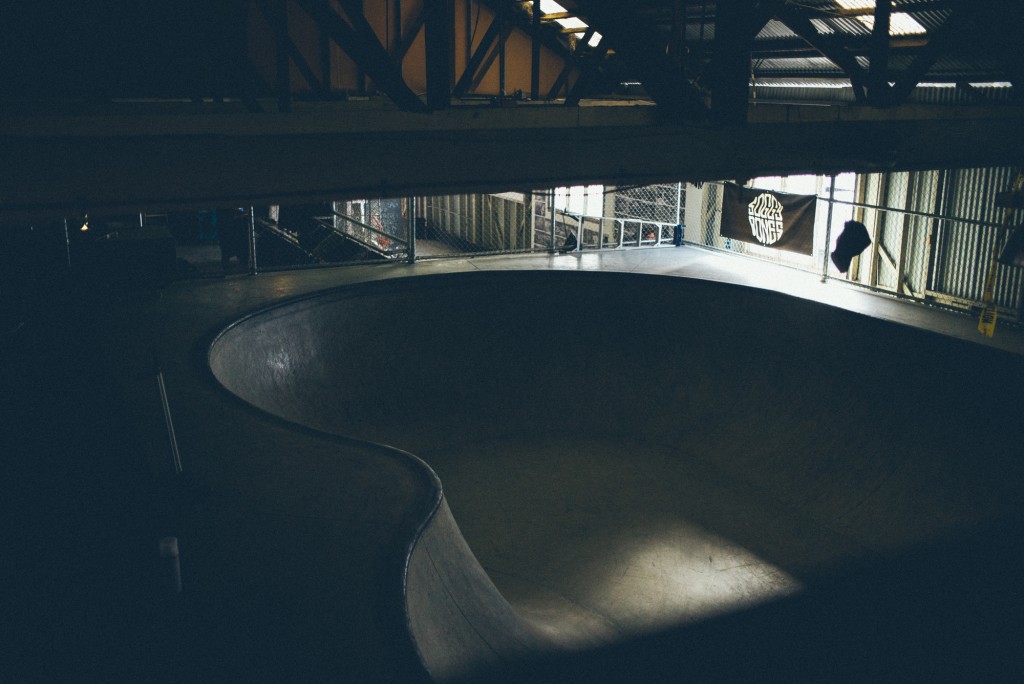 The concept is constantly evolving. What other facets would you like to add to the space?
More live music gigs are coming, and I'd be stoked on a bigger and better chill area, a slushy machine and pinball machine. The screen printer is now in the building and we'll be printing our own shirts ASAP. Besides that, I'm content.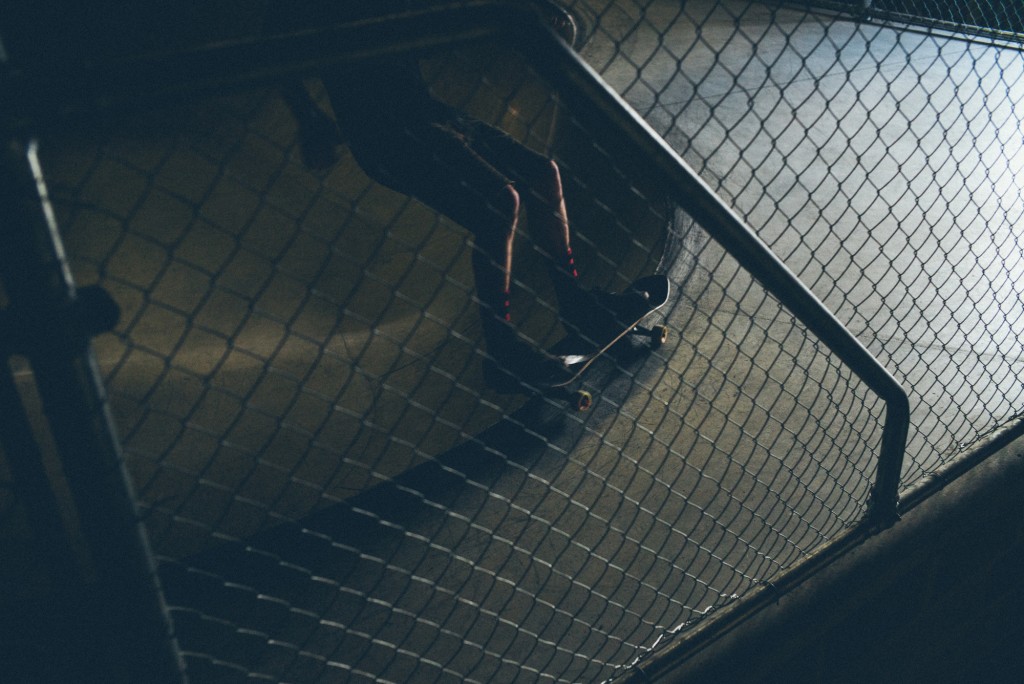 The bowl component is a remarkable feat in itself. Tell us about the construction process.
Gnarly. Sweaty. Dirty. Heaps of beer. Lost some weight. Further cemented some solid friendships and learned a lot from Paul and Tex.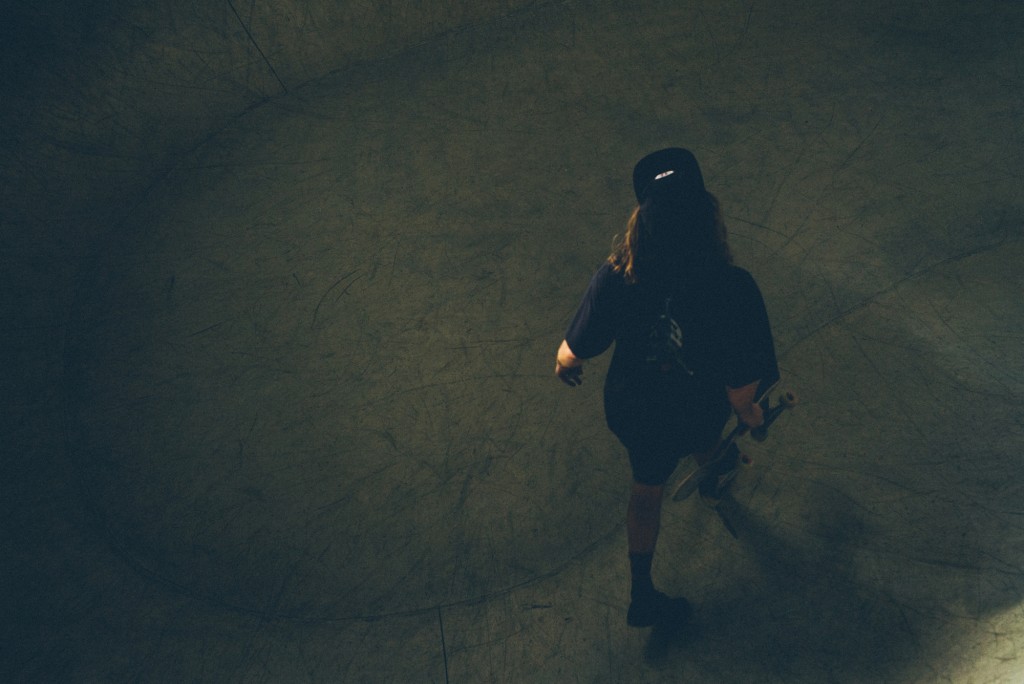 Skateboarding evokes a sense of community. How important is this to you?
It's everything. The culture breeds a group of legends. We want to feed that culture, get the new generation off their scooters, and keep skateboarding pushing in whatever direction it takes.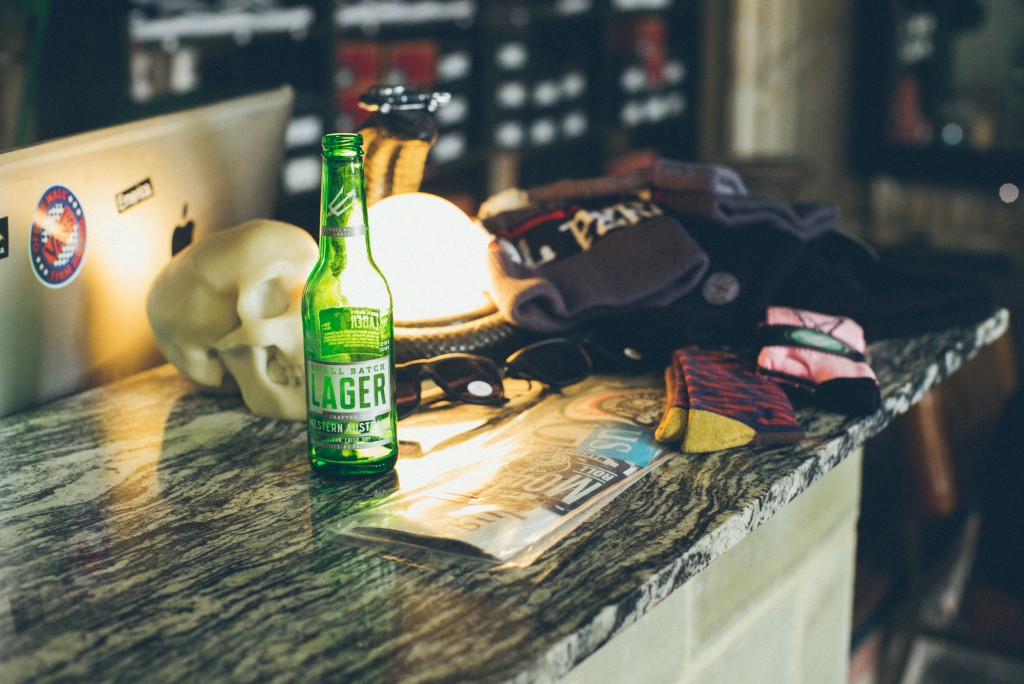 Tell us about your favourite item in store right now.
Any Transportation Unit deck on the wall. Russ Pope is a legend and those shapes are wack.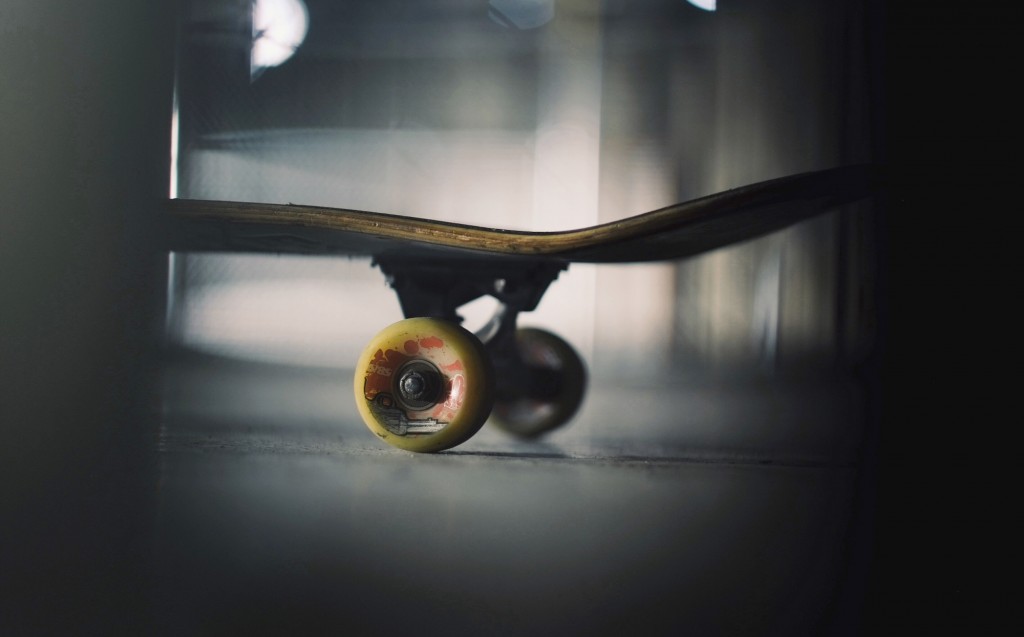 What is the long term Soggybones vision?
Keep kids skateboarding. Keep supporting and promoting the brands that are worth supporting. We'd love Soggybones to be a big part of the next big wave of transition skateboarding here in WA and the rest of Australia. It's coming, she's going. Have a Soggybones rider go pro – that'd be good to see. Have way more rad bands play in store. Keep pissing off jocks and keep swilling cold beer. How about a Gage Roads x Soggybones Beer? Sponsor our team. That'd be tight.