Gage Roads: tasty beers (if you ask us) brewed in Perth's most chilled southern sibling – Fremantle – and the passage of sea that marks the entry/exit point to that same town.
We're launching into the eight instalment of our 'By The Sea' photo series with this being one of our final winter editions (yay!), we can only get warmer weather from here. We'll continue profiling some of Australia's best and brightest lens men and women, asking them to show us Gage Roads from their perspective.
Next up in our series is James Gallacher. James is a Sydney-sider, his Instagram handle @throwing_copper gives you a look into what it's like to live the metro Sydney life. James spends a lot of his time working at sneaker store Above the Clouds, and when he's not working he's out hanging with friends or setting up meetups to trade vintage sneakers. Being part of both the metro and costal scenes, we asked Jesse to show us his view of the NSW area he holds very close to his heart.
How long have you been living and working in the Sydney area?
 I've been living in and around Sydney my whole life. Living just outside of the city meant that I always had places to travel and going into Sydney city was an excursion that I had always looked forward too. I've worked in cafes in the outer suburbs mainly in shopping centres and on the beach front at Cronulla.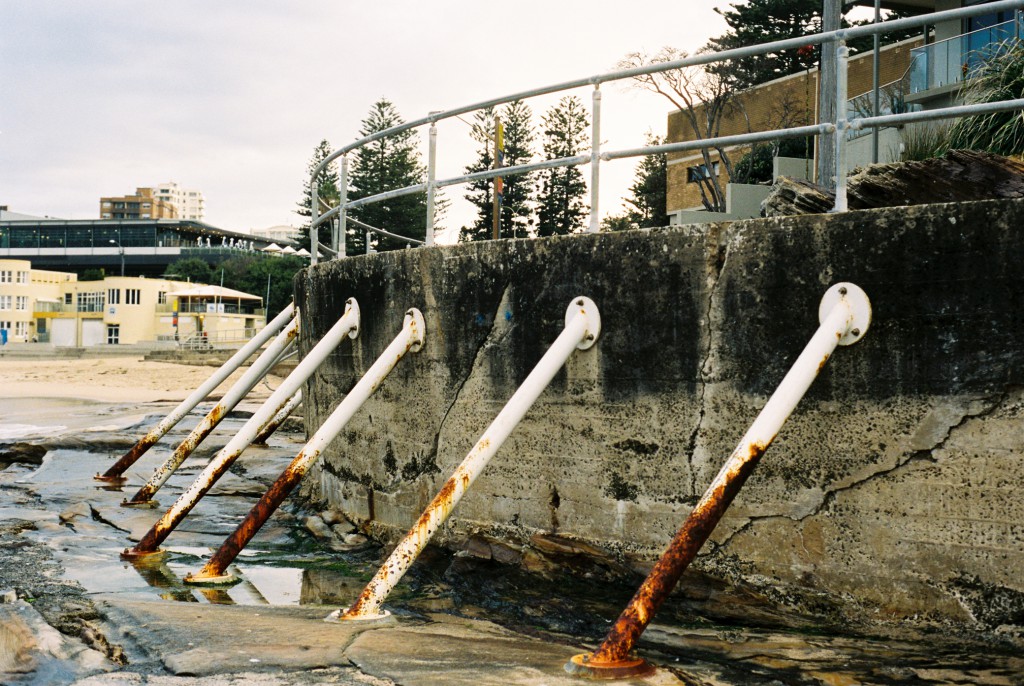 What is it that you do for work, outside of taking sweet photos?
 Currently I'm working in a boutique clothing and sneaker store in the Sydney CBD called Above The Clouds which is amazing as I get to incorporate my two favourite things into my jobs, taking photos and sneakers.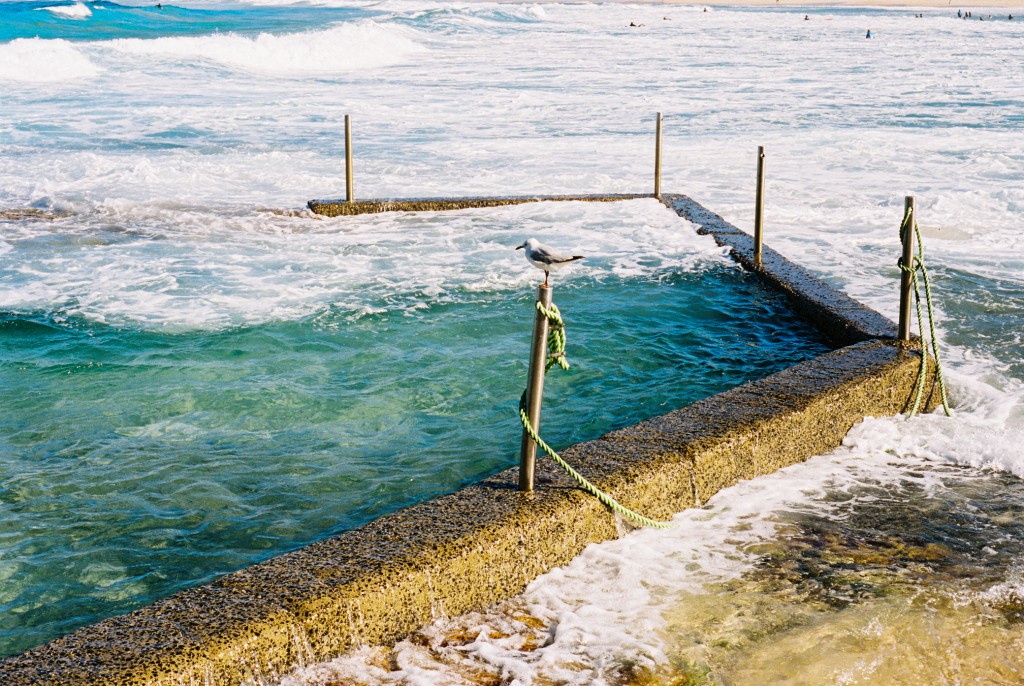 How are you finding the Creative industry in New South Whales?
 The creative industry in the state is really amazing to be apart of as there is so many talented people here that it brings out a high level of competition in everyone to produce the best work that they can. While it can be hard to make yourself heard, standing out and pushing yourself to be noticed is more important than ever. There is strictly people who stay in the city and create works based around urban life and art, then going an hour out there is coastal and natural works and it's amazing to be apart of all of it.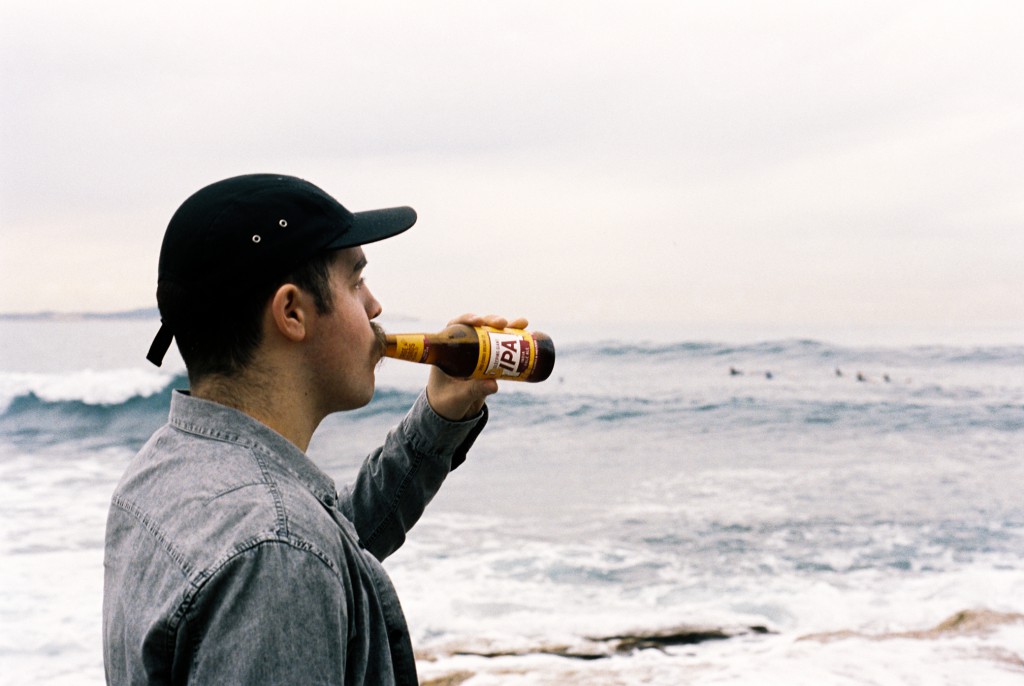 What's your favourite activity to do around town?
There is so many things that I love doing in the city and it always involves my camera. I am always going out as early as I can and just walking through the inner city taking photos of whatever I find interesting. I typically head into the Inner suburbs and find things that people aren't paying too much attention to or moments that aren't seen as being important and making them out to be the most interesting and important thing in the world, at that moment. Life moves extremely fast in the cities and that is why I love to capture them.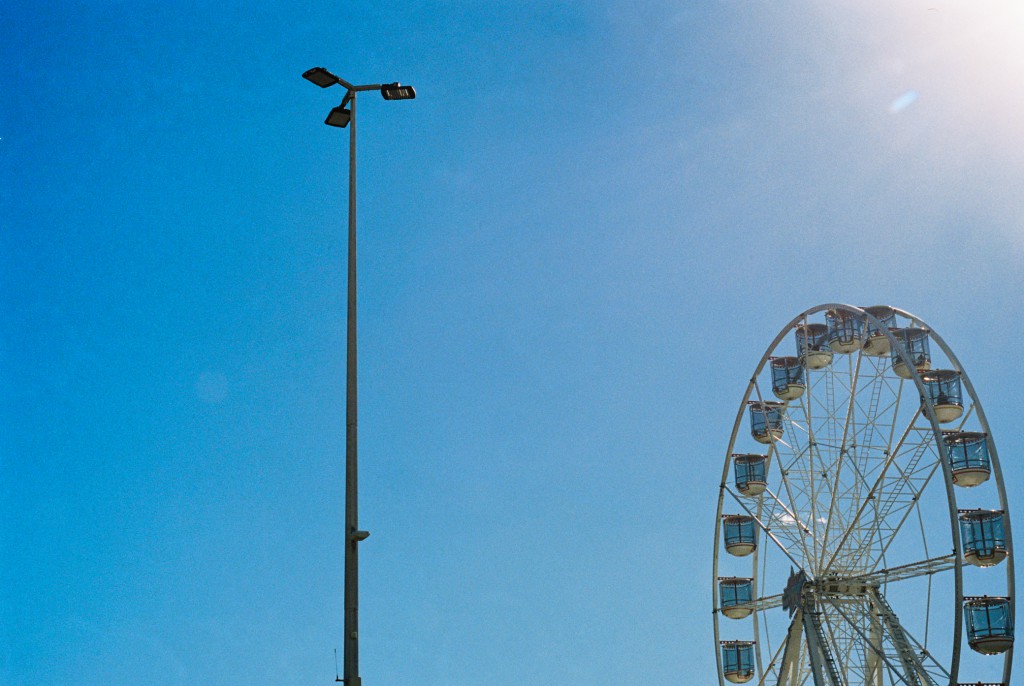 Out of the lot, which one of these is your favourite and why?
I really love this photo of the Ferris wheel at Bondi beach for so many different reasons. Out of all the photos this one stood out to me the most as the colours that are in the image just pop so well and it reminds me so much of the vintage photos of the beaches. The colour palette of the bright blue sky, the rich green tree and the cream ferris wheel work so well together.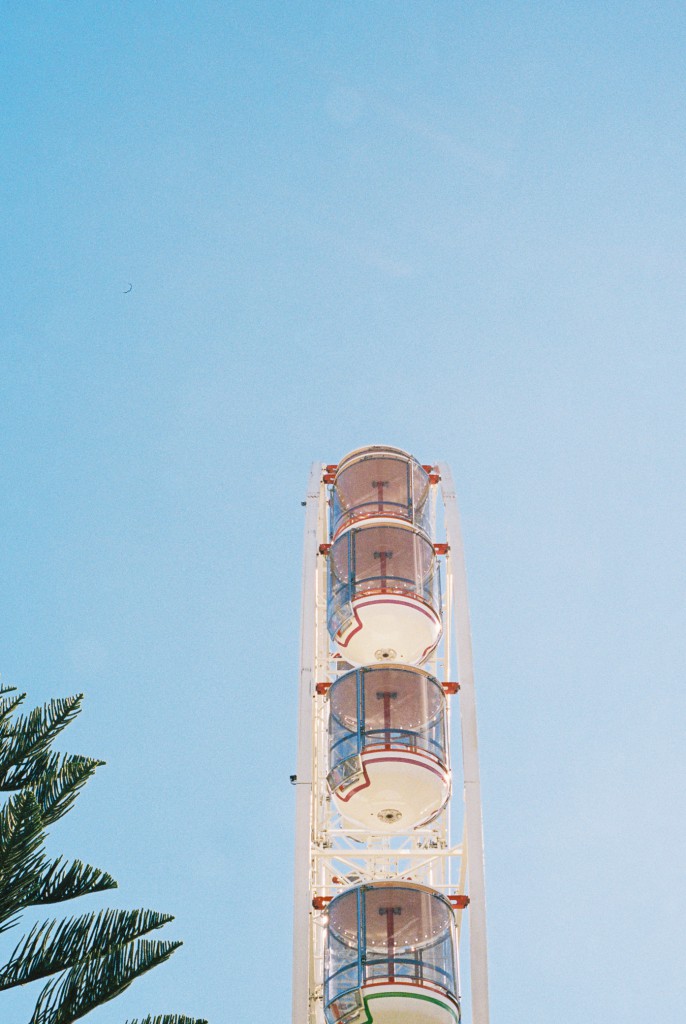 The sky doesn't have a single cloud in it and when I think of what image would best describe the beaches around Sydney it would be this.
Do you scout locations, or simply wing it?
It's a bit of both as a lot of my shooting revolves around me walking through places and trying to capture it in the way that I see it. A lot of my scouting is out the window of a bus or a train or on my own two feet.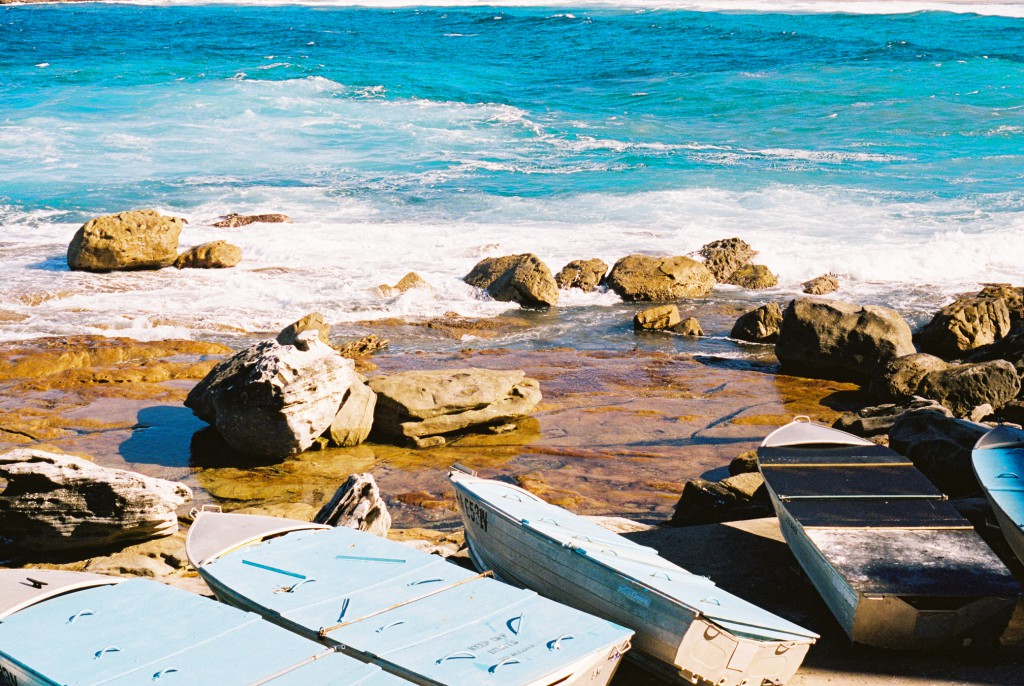 What elements do you look for in your environment to create a great photo?
Whenever I go out shooting I want to create a story around each image and give people who are looking at it a window to put the pieces together, or create the pieces themselves.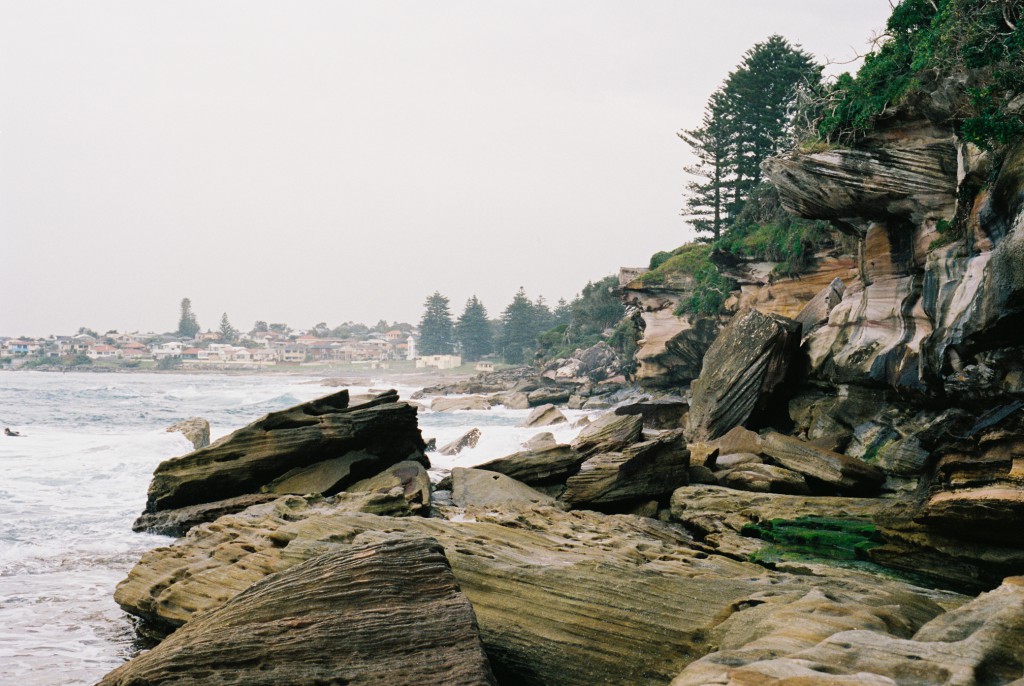 Through this series we can see that you shoot you've captured the subtletys of life around the Sydney Coast, can you tell us what you like most shooting the Sydney environment?
 I love shooting the small details of the Sydney environment. The open windows telling a store of the people who live there, the details of the walls where the paint has created layers over time, and the cracks showing. Each tiny detail in my photos is telling a story of how this place came to be and trying to show that there is life in everything, as large or as small as it can be. Everything in and around the Sydney coast has such beauty in it and I wanted to capture it the best I could.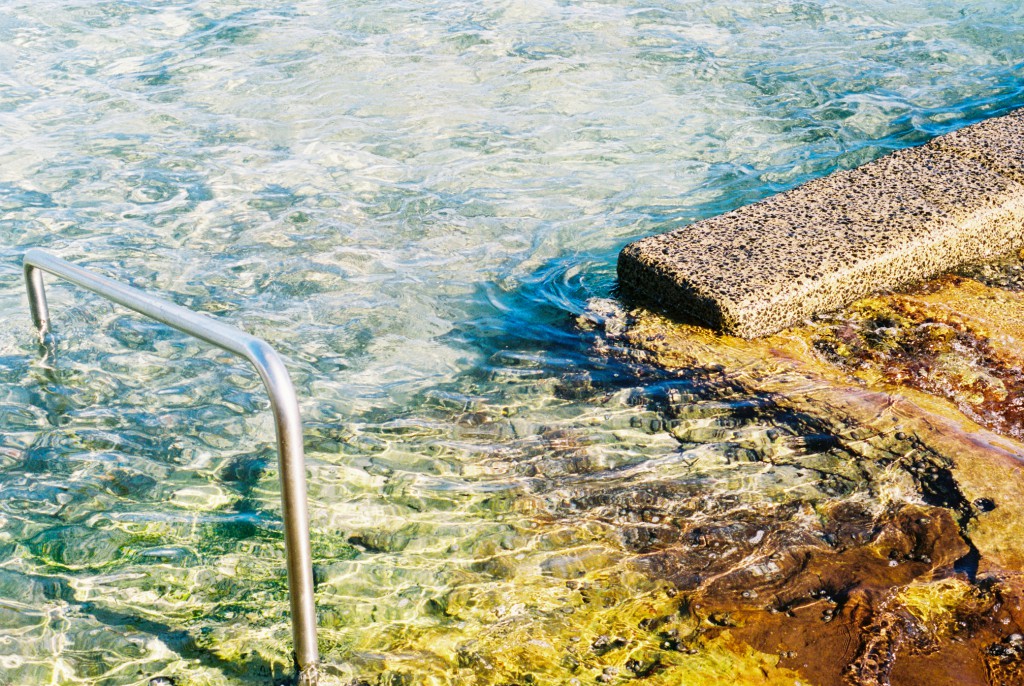 Where's on the bucket list of places to shoot, and why?
There is so many places! The whole world is on my bucket list and one day I hope to cross it all off my list. The places I would love to shoot most would be the Japanese cities and rural towns as that whole country holds such history and beauty in it that I think I would be on cloud nine the entire time. The other place I have been itching to shoot would be rural America just for the vastness of the place and the isolation that comes with it. The small towns paint such an amazing picture of how the times have changed and i've always been obsessed with shopfronts especially in remote parts of the world.