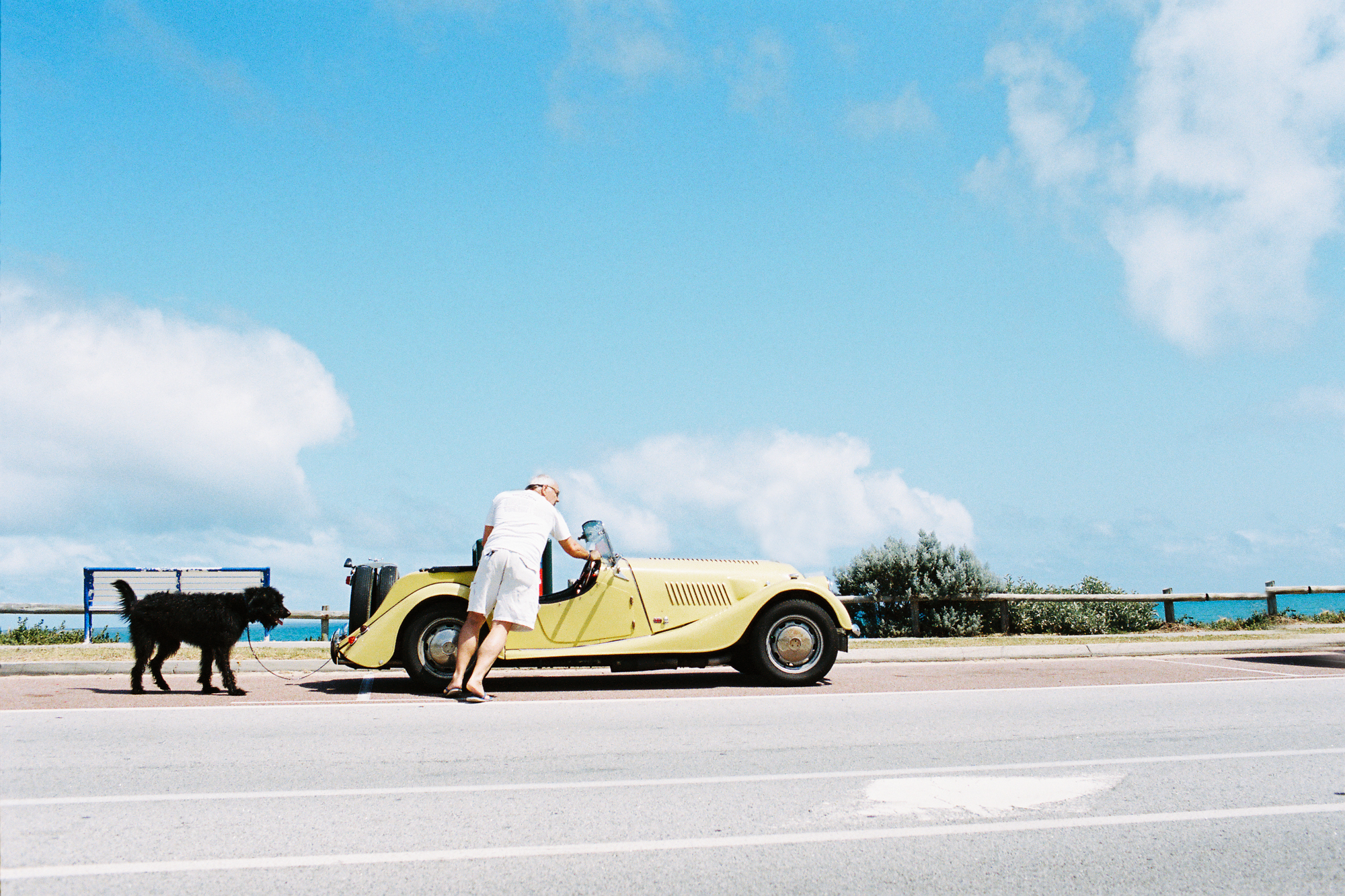 Tell us a little about yourself.
My name is Ben Reynolds, I am a photographer and videographer from Fremantle Western Australia. I took up photography in 2010 after a 20-year career in the tennis coaching industry.
So, you shoot cars, walk us through 'A Portrait of Cars'.
It's a photography project documenting the cool car culture of the coastal strip between Cottesloe and Fremantle, in Western Australia. I started the project about 5 years ago when I moved to Perth from regional Western Australia. I was photographing Landscapes in the Albany and the South West region and relocating to Perth. It meant I had to find another subject matter (other than Landscape Photography) that resonated with me. Initially I began shooting street photography, heavily influenced by legendary Australian photographer Trent Parke, but gradually I began developing my own style with this project which is essentially a blend of landscape, documentary and street photography focusing on the cool car culture in the on the Fremantle/Cottesloe coast.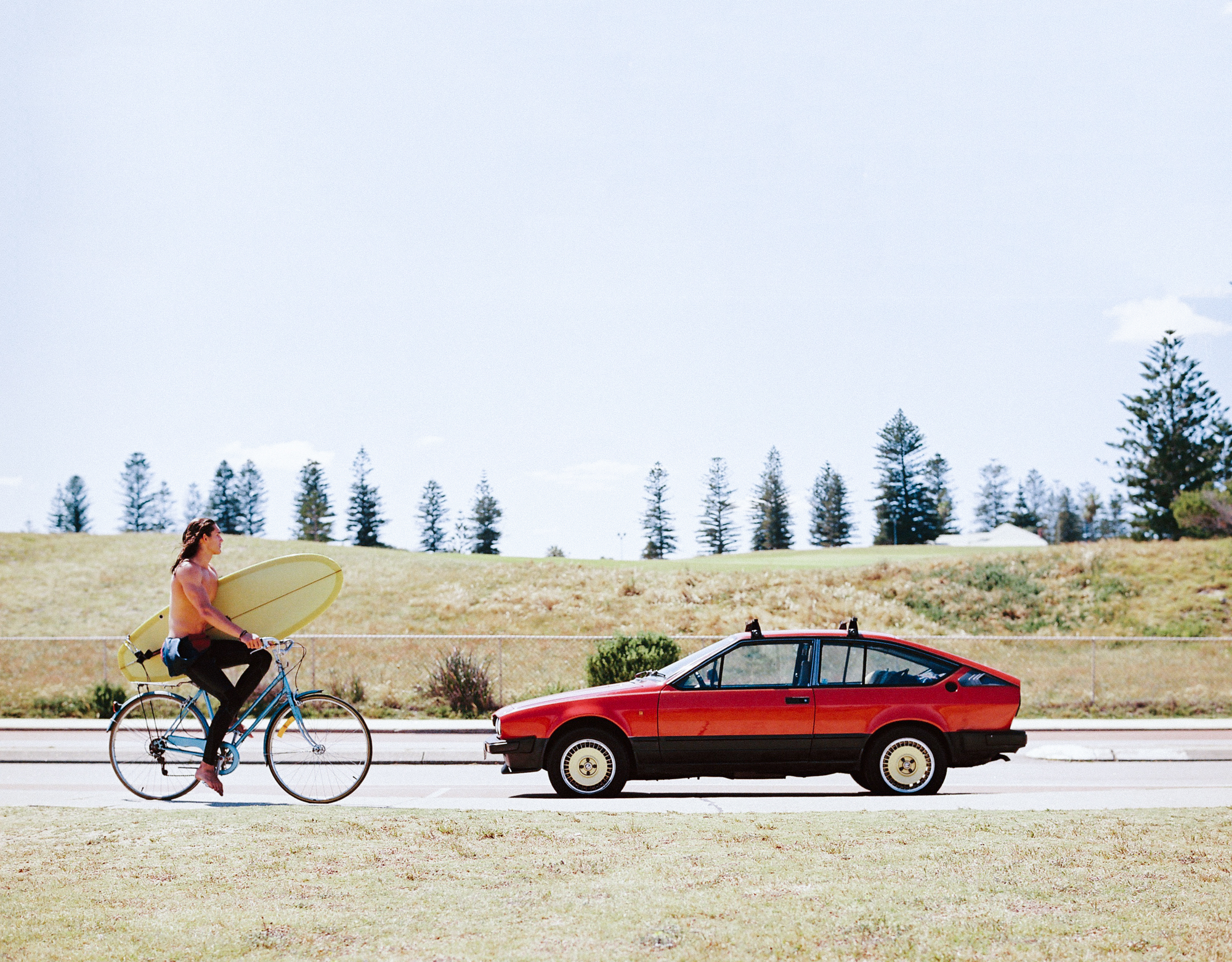 There is a lot of thought put into the composition of your shots, what's the longest time you've spent waiting for that perfect shot?
Most of the time I am quite opportunistic and drive around until I find a cool car to photograph, and often I just drive past a scene by chance. I always have my camera on me just in case. But yes, I have been known to wait in a spot for a long period of time, just waiting for that magic moment to happen. I would say the longest period was waiting up on the top of the hill on princess road in Cottesloe one Sunday morning. I knew in my mind's eye exactly what photo I wanted to take, and lucky enough, everything came together, two surfers on a wave in the background with a classic car driving in the foreground. I think I nailed that one.
What's the best shot you've missed?
The shot I wished I had of taken was one of my old 1974 XB Station Wagon. Me and a couple mates travelled around Australia in back in 1991. For some reason I can't find any photos of it. Along with some of my cars from the 80's & '90's, they did seem very cool at the time I guess.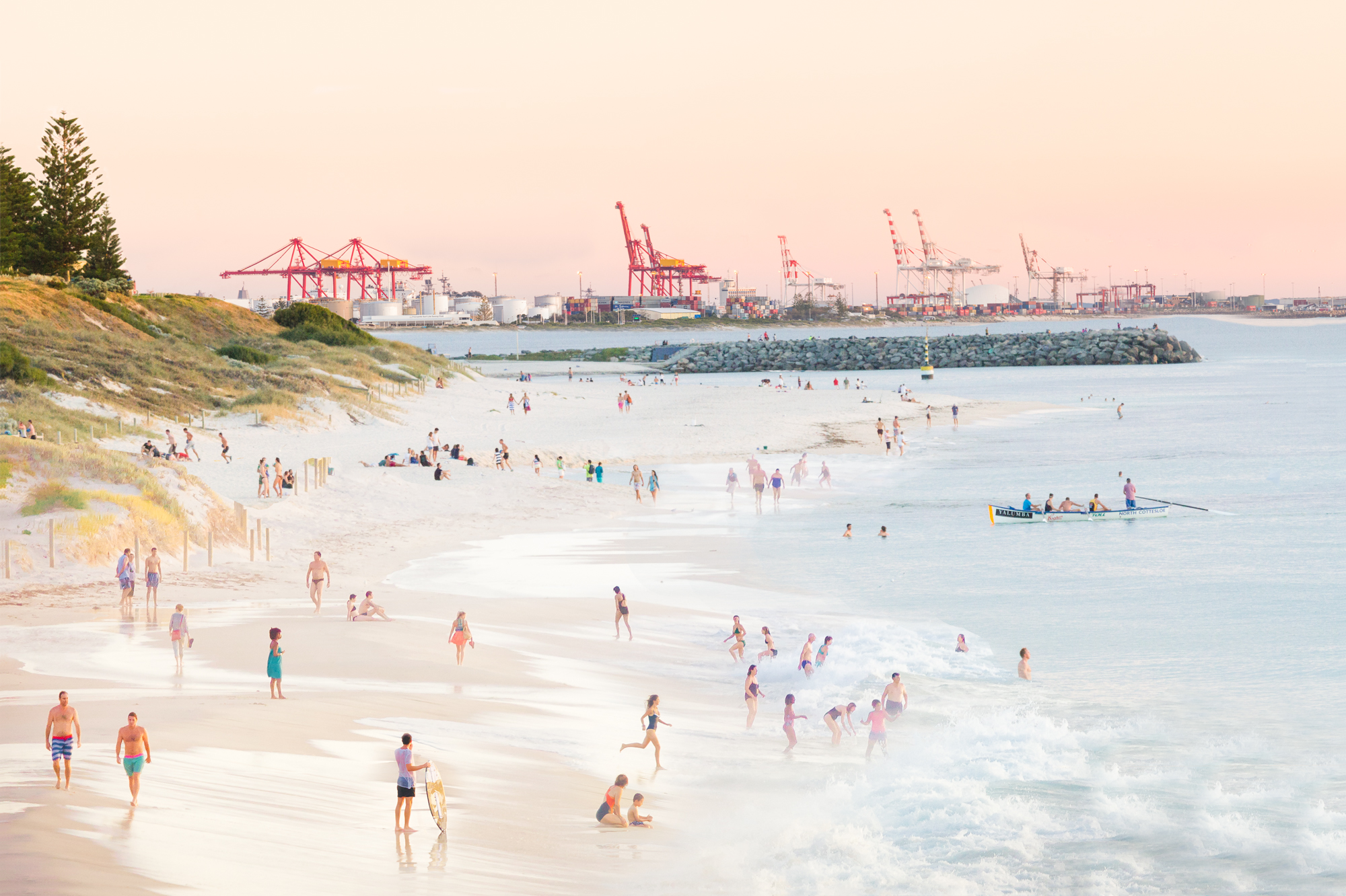 How do you choose your subjects?
There are a number of subjects that resonates with me, one of them is Nostalgia, hence my 'portrait of cars' project. I also look for the human element within the scenes I photography, and anything quirky or a little bit different. But sometimes I am more than happy with a beautiful sunset.
How much does the location play a part in your shots?
For 'A Portrait of Cars' I have focussed in on the coastal road between Fremantle and Cottesloe. I love both communities for their culture and aesthetics. Atheistically they have beautiful beaches, industrial port areas, great old pubs, and trendy cafes which make great backdrops for this project.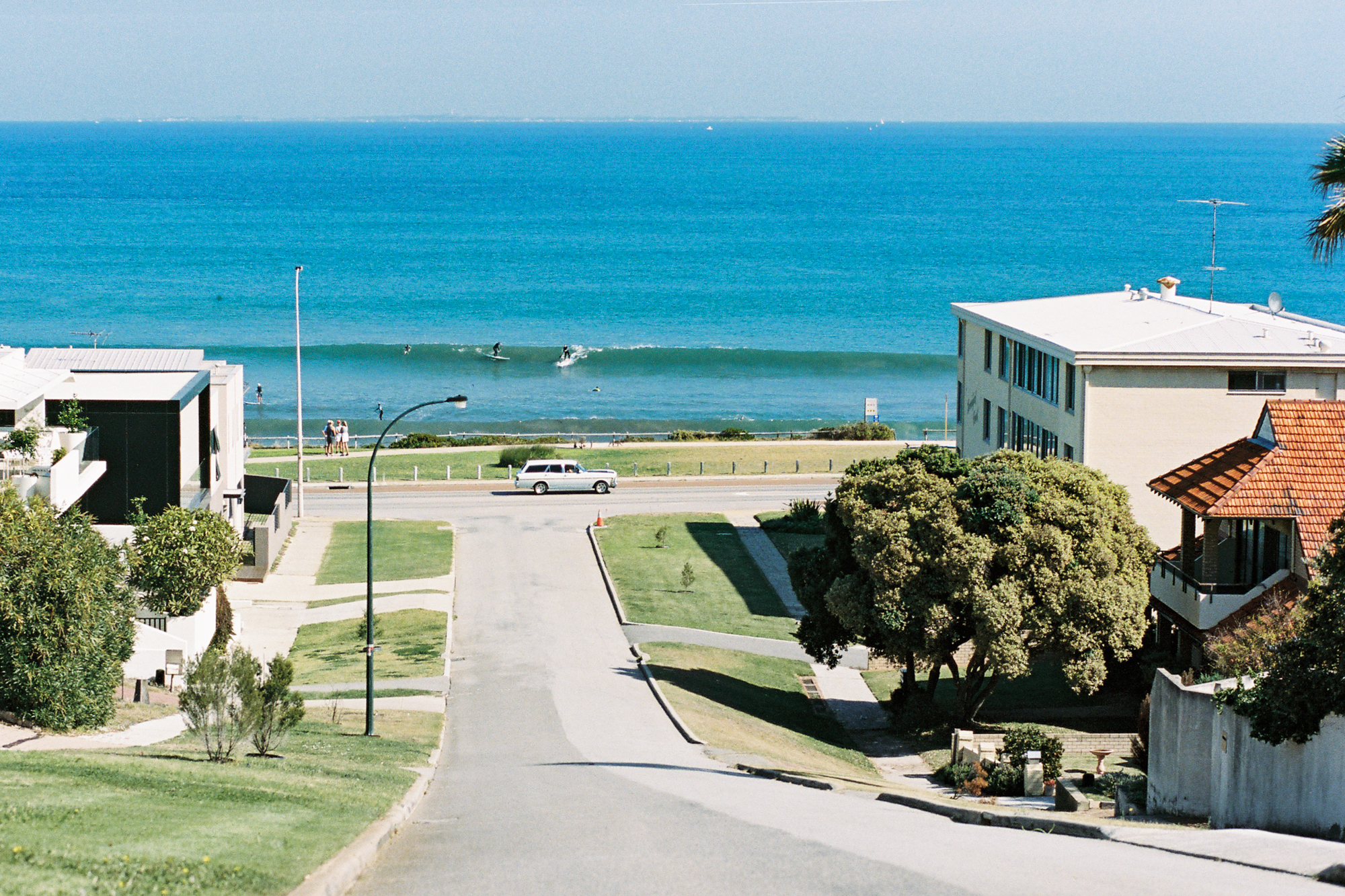 Classic cars and film processing evoke sense of nostalgia, is this your intention?
Yes, I use film exclusively when shooting classic cars. The colours and feel of film help bring out the nostalgia connected to the cars. I like that film accentuates the 'real' and 'gritty' feel that digital struggles to do. Film also seems to deal with harsh midday colours very organically.
Your love for film photography is evident, what do you shoot on?
I use a Contax 645 medium format film camera and I have had experience with a variety of different film over the years, but now I mainly stick to Portrait 400. It means I can shoot at sunset and still retain the beautiful colours.
If you could hang one piece of art on your wall what would it be?
The art of my walls is constantly moving around depending on what I am printing for clients and what is coming back from a gallery or venue. If I could have just one piece of art it might be a piece from Trent Parkes work Minutes to Midnight. His work is so beautiful and holds meaning to me as he was one of my first people to inspire me into being a photographer.