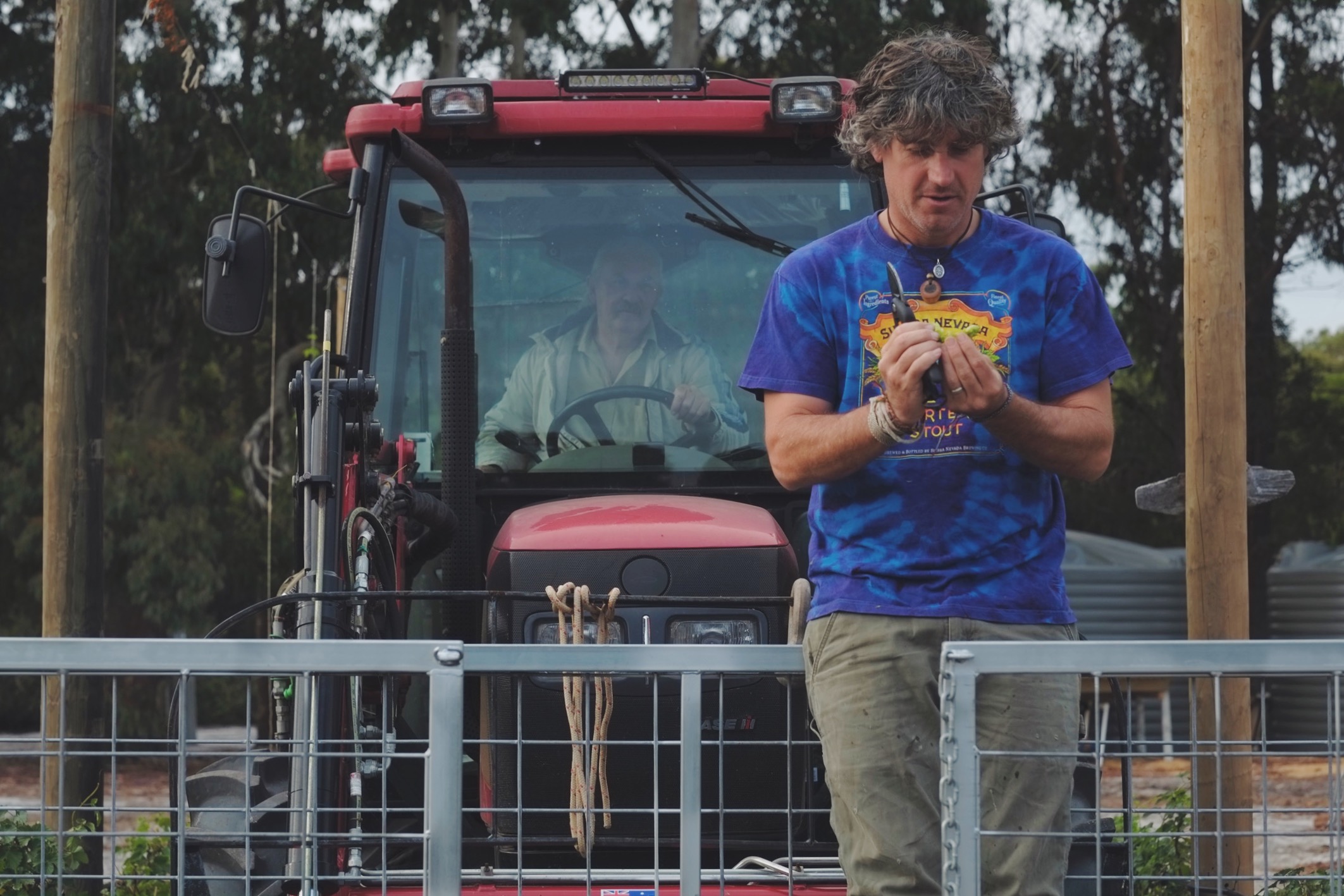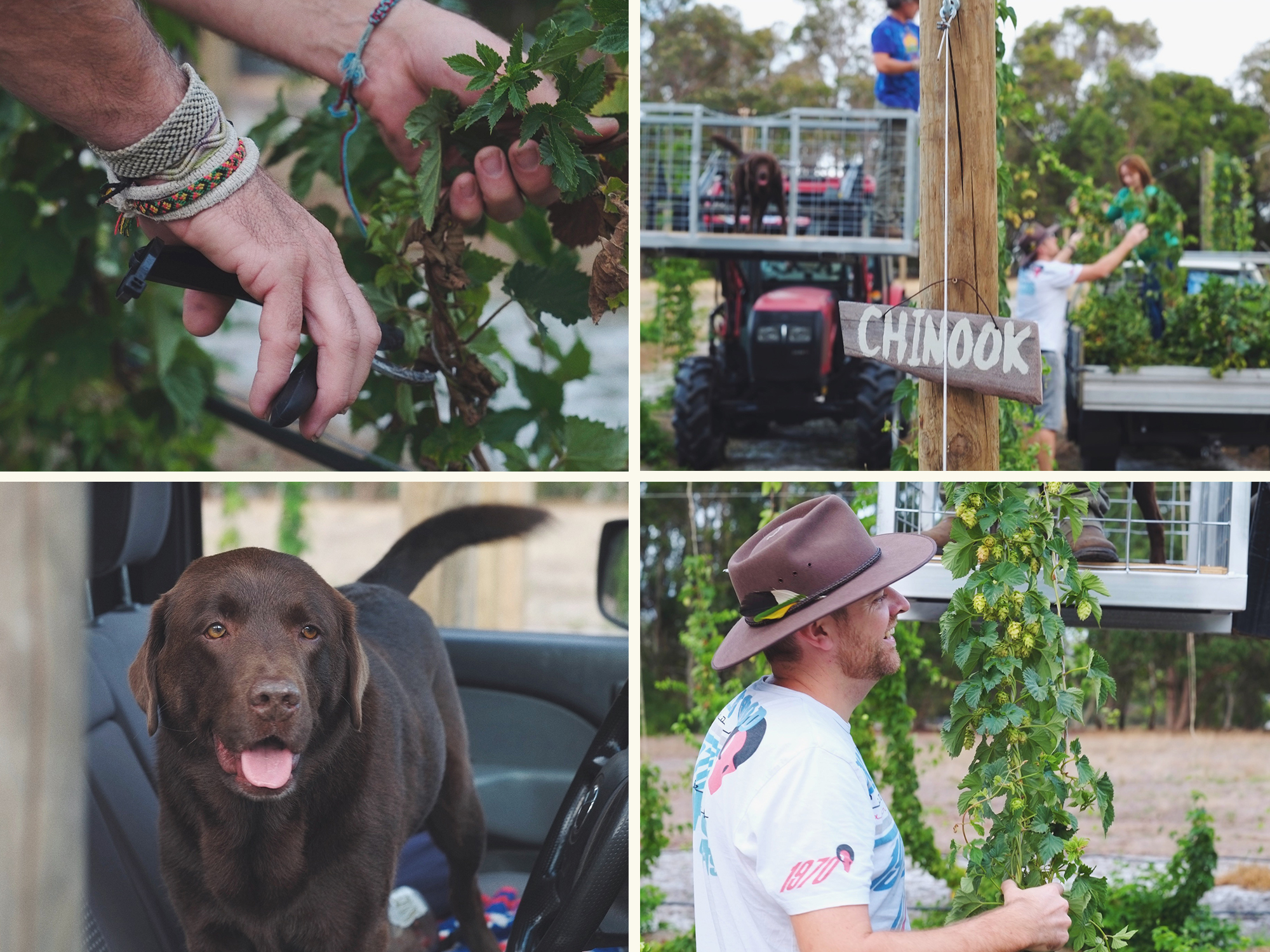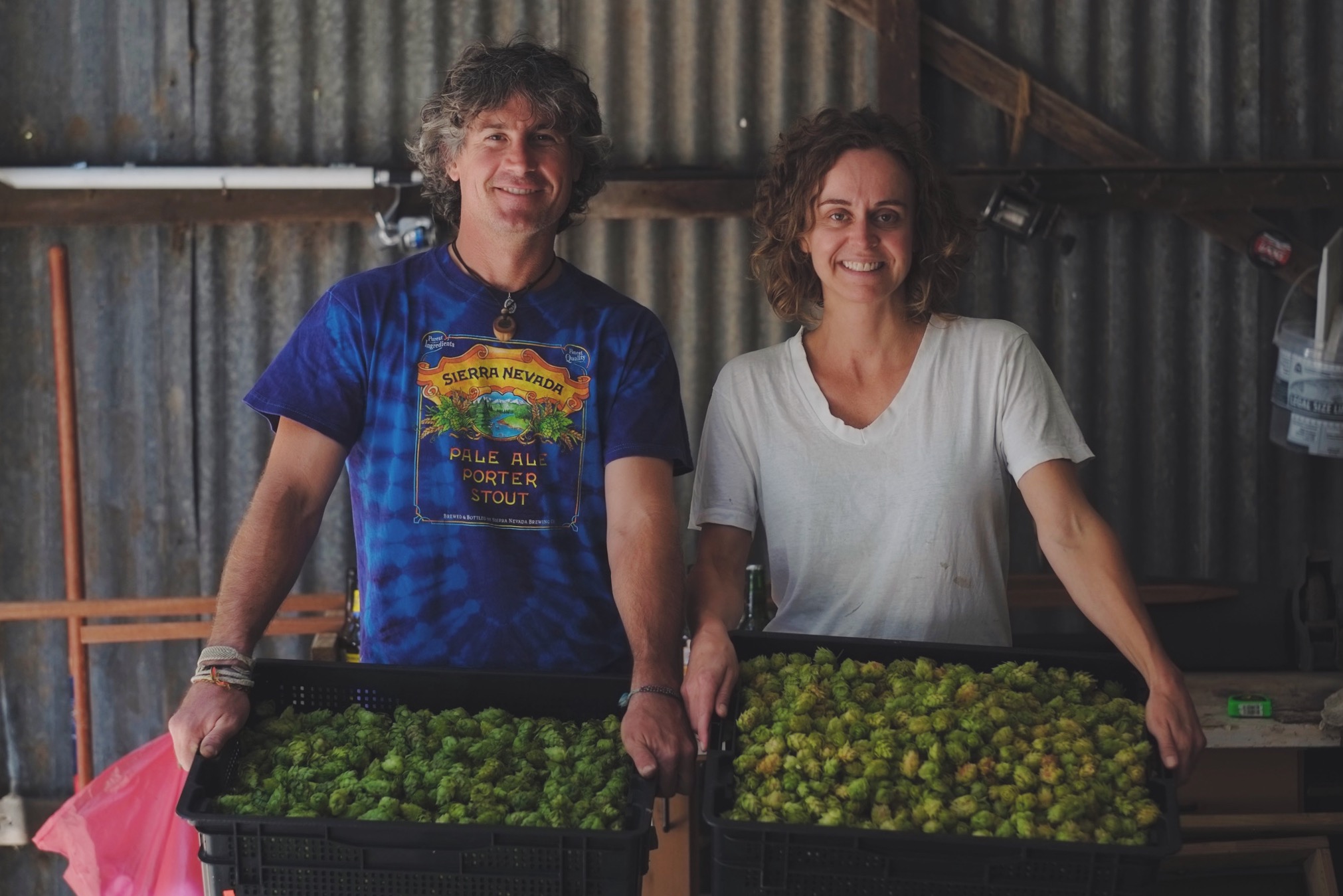 Hop farming in the southern regions of Western Australia was once  a prosperous industry. An undulating landscape with a rich soil complimented by a cool climate provided the perfect environment to cultivate a number of hop varietals. From humble beginnings in the late 1800s to a crescendo in the 70s, hop farms were a quintessential part of the WA brewing landscape. Since those halcyon days of Western Australian hop growing, the South-West has evolved into a wonderland of award winning vineyards and bespoke culinary operations, diversifying the landscape and giving freewheeling agricultural entrepreneurs the opportunity to contribute their own piece of cultivated brilliance.
It's here we find Trey Gee and Olivia Hertsted, a couple of well-traveled and recently converted Yanks with an infinite passion for all things beer. Olivia, an environmental scientist, and Trey a teacher at Wesley College, desired an escape from their busy city life, a place they could use to unwind, explore, and maybe even learn a little. Their search for a patch of hallowed turf took them as far as Tasmania, until a fallow of land in WA caught the eye. It was here they found Karridale Cottages: 65 acres of stunning natural landscape teeming with wildlife. In the shelter of giant Karri trees sat five, eco-friendly stone cottages.  A place to escape, unwind, and for the two green-thumbed beer lovers, a blank canvas.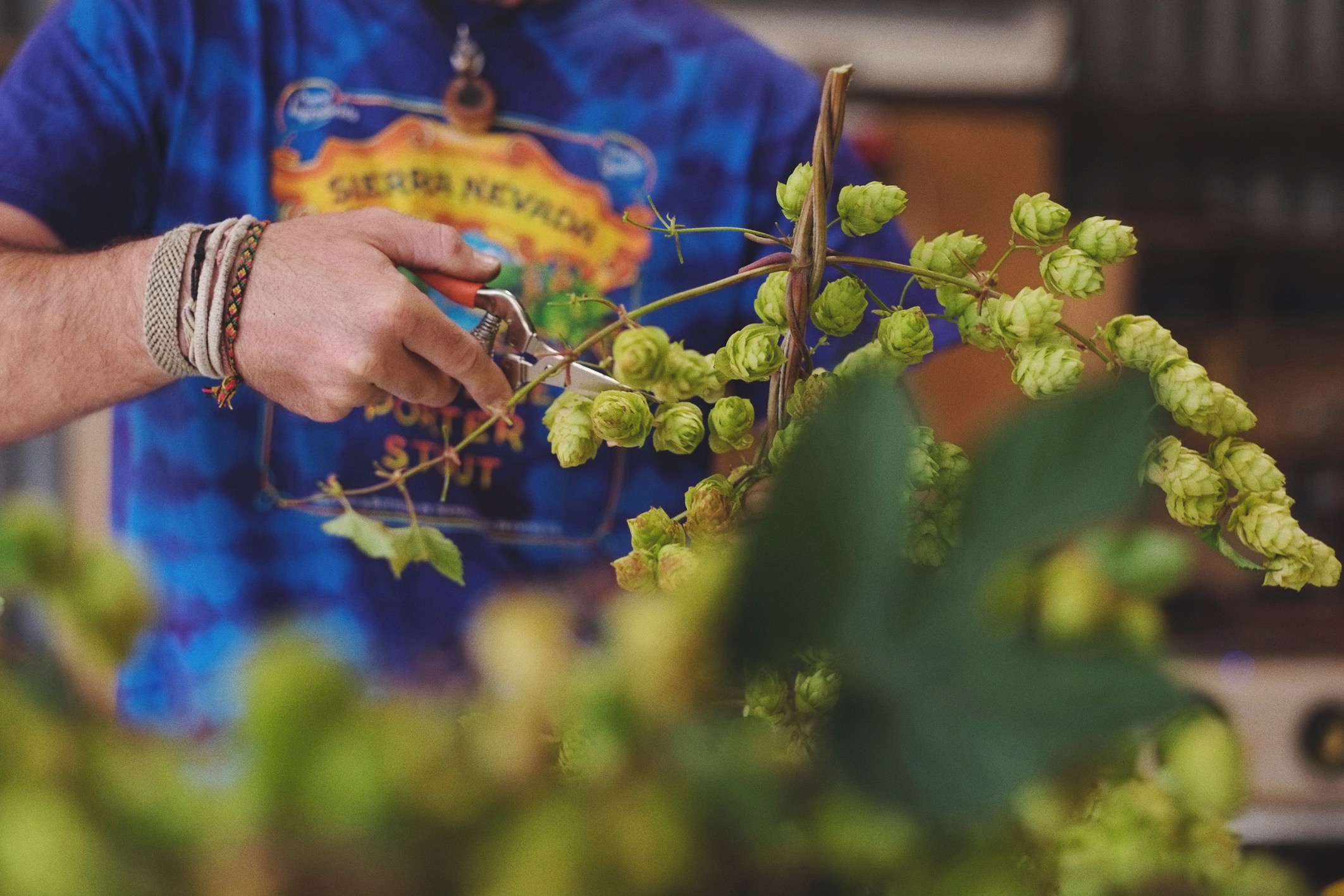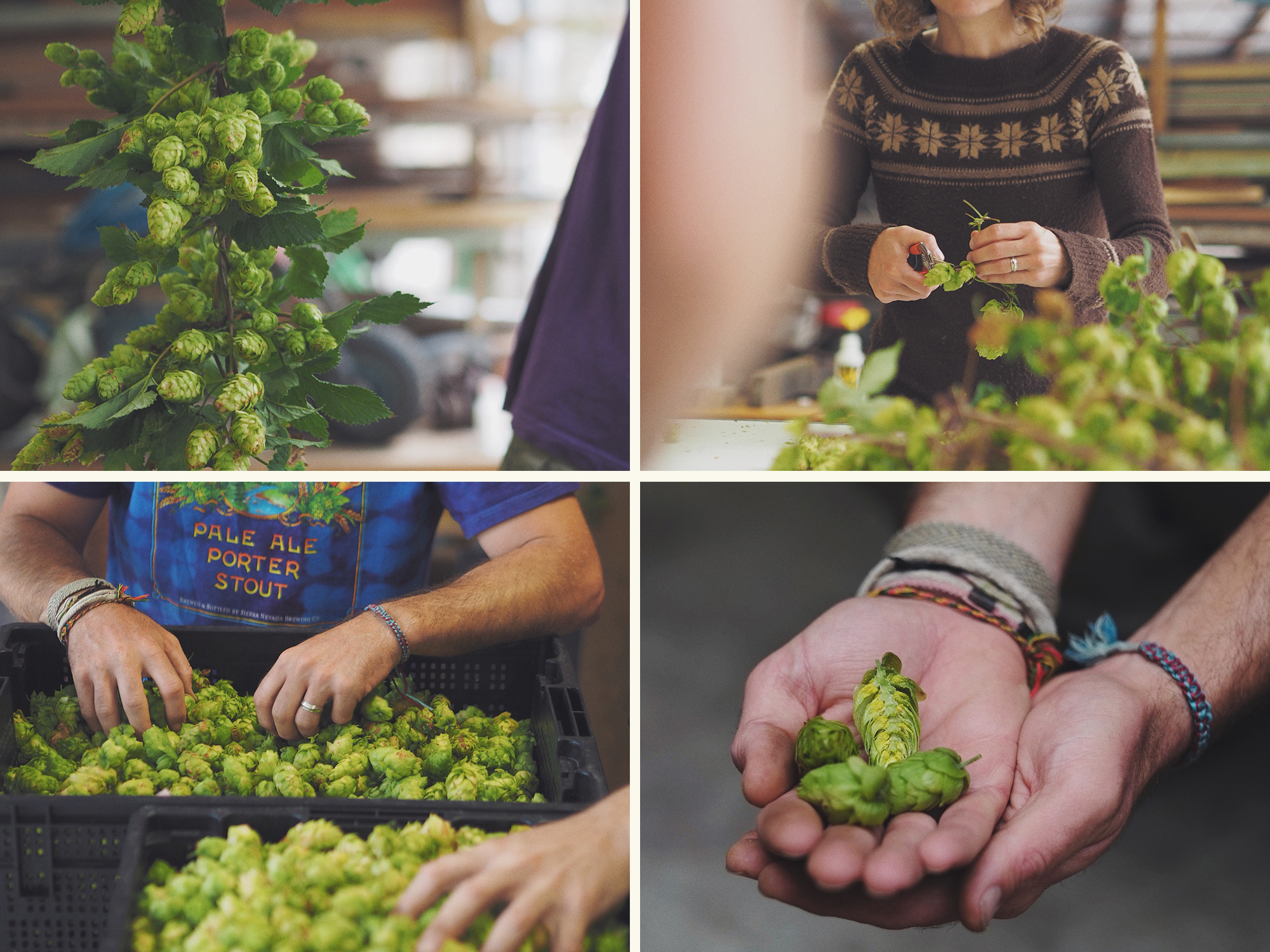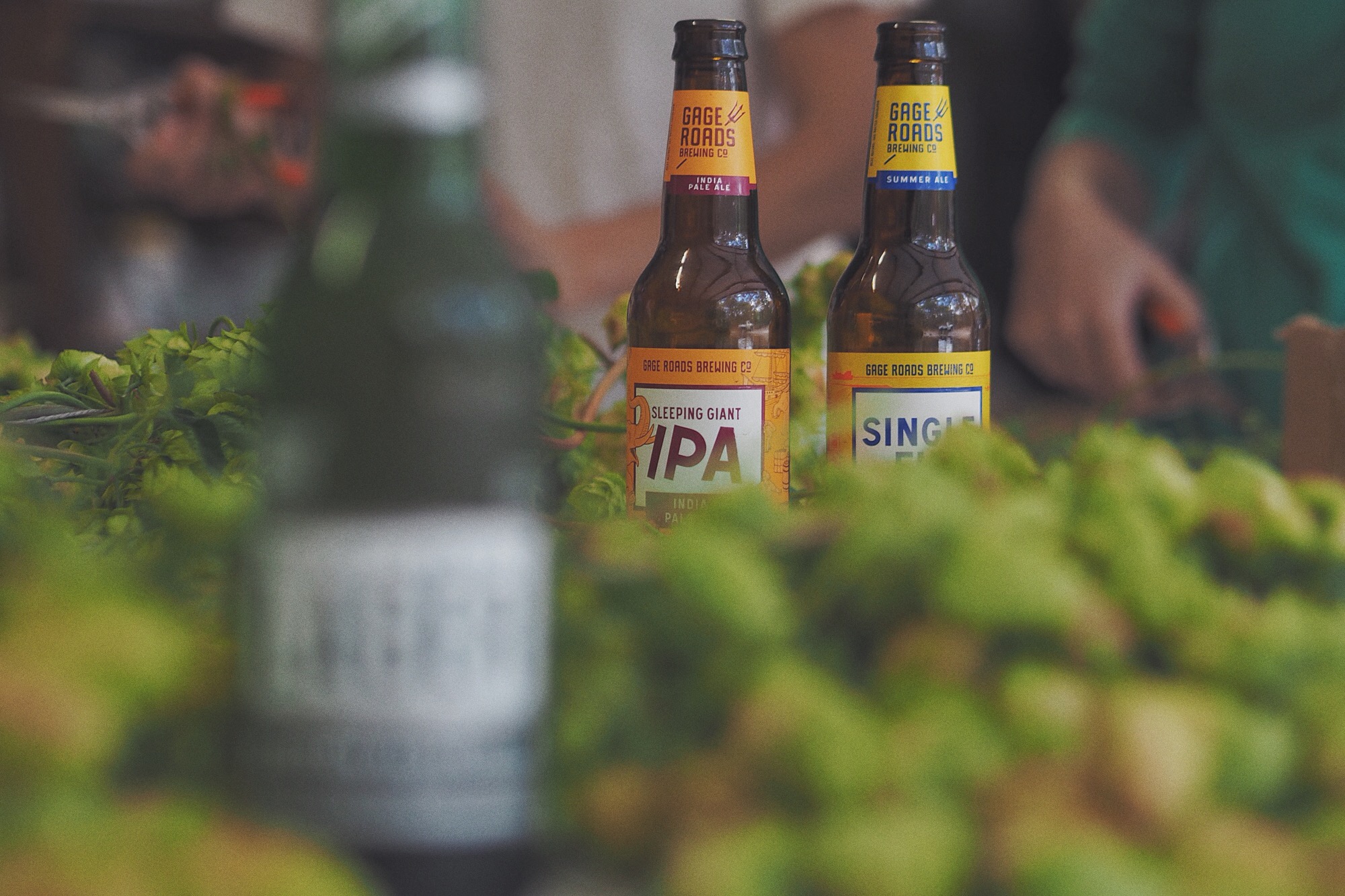 Trey and Olivia are keen home brewers and pretty handy in the garden.  So keen and so handy that they even managed to defy the typically-dry WA climate and successfully grow Perle hops at their suburban-Perth home. One typical summer scouting mission in the South West, Trey discovered, harvested and mapped hops growing wild and untouched for decades in the Pemberton area. Cue, excitement. Returning in the late winter he located small sprouts among the dead bines and bracken, harvested the remnant rhizomes and planted them directly into the Karridale plot.
"They went nuts.
They flowered and matured quicker than any other variety".
The "Pemberton Wild Blend" originates from Golden Cluster and Fuggles varietals which were among the first hops grown, sold and used for commercial brewing in Western Australia. This little discovery ultimately led Trey and Olivia to upscale the home hop garden into something more adventurous…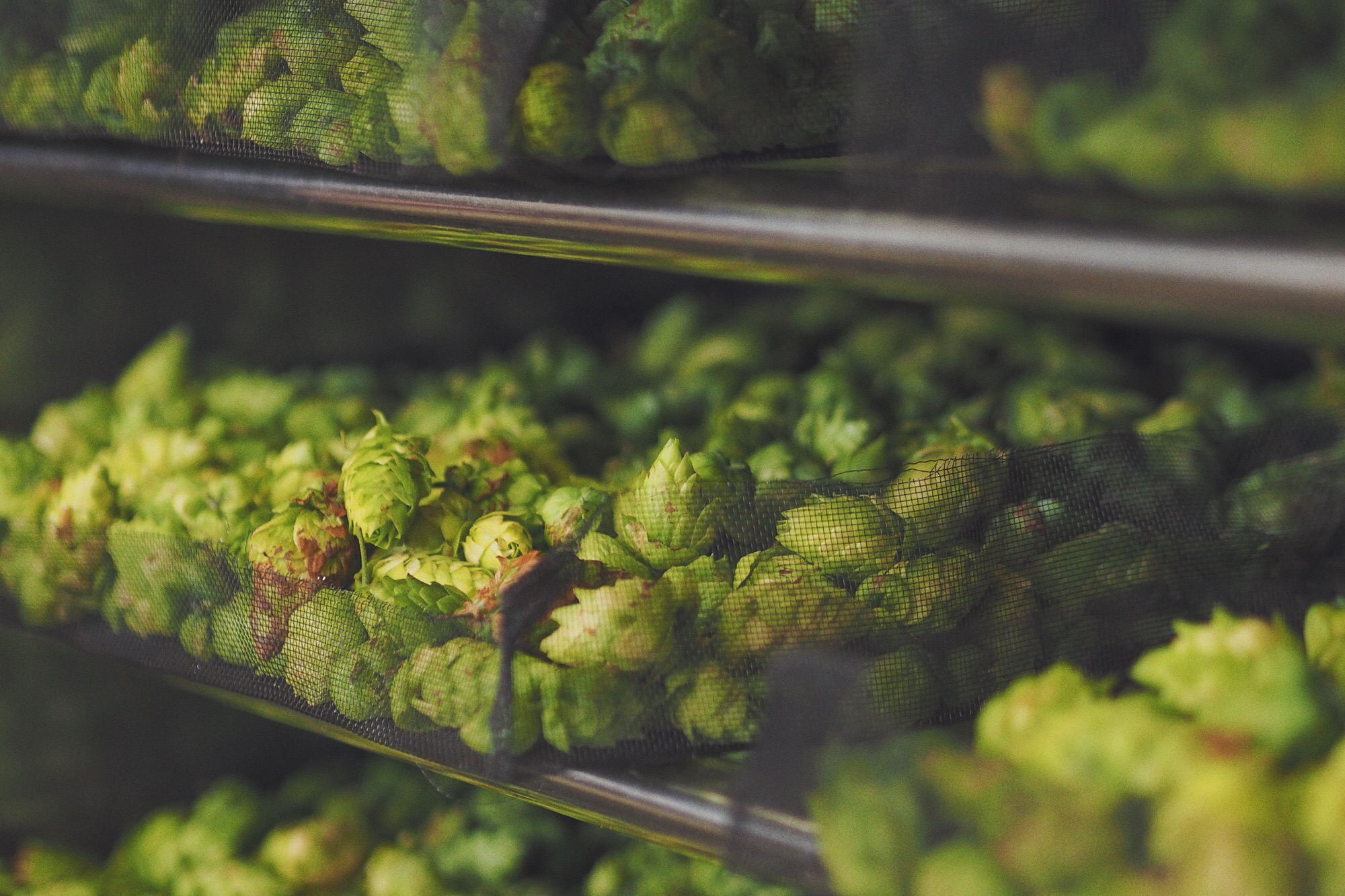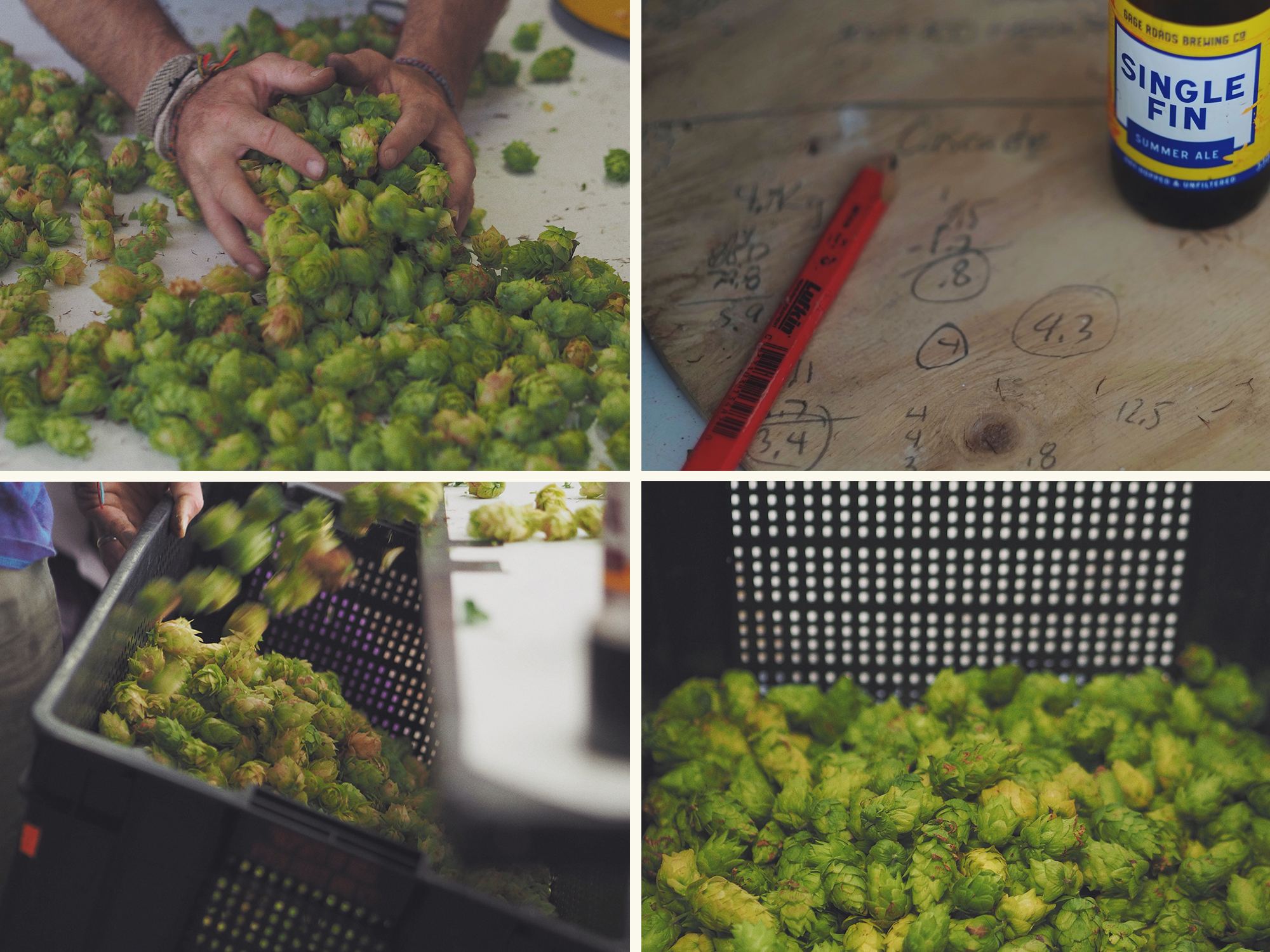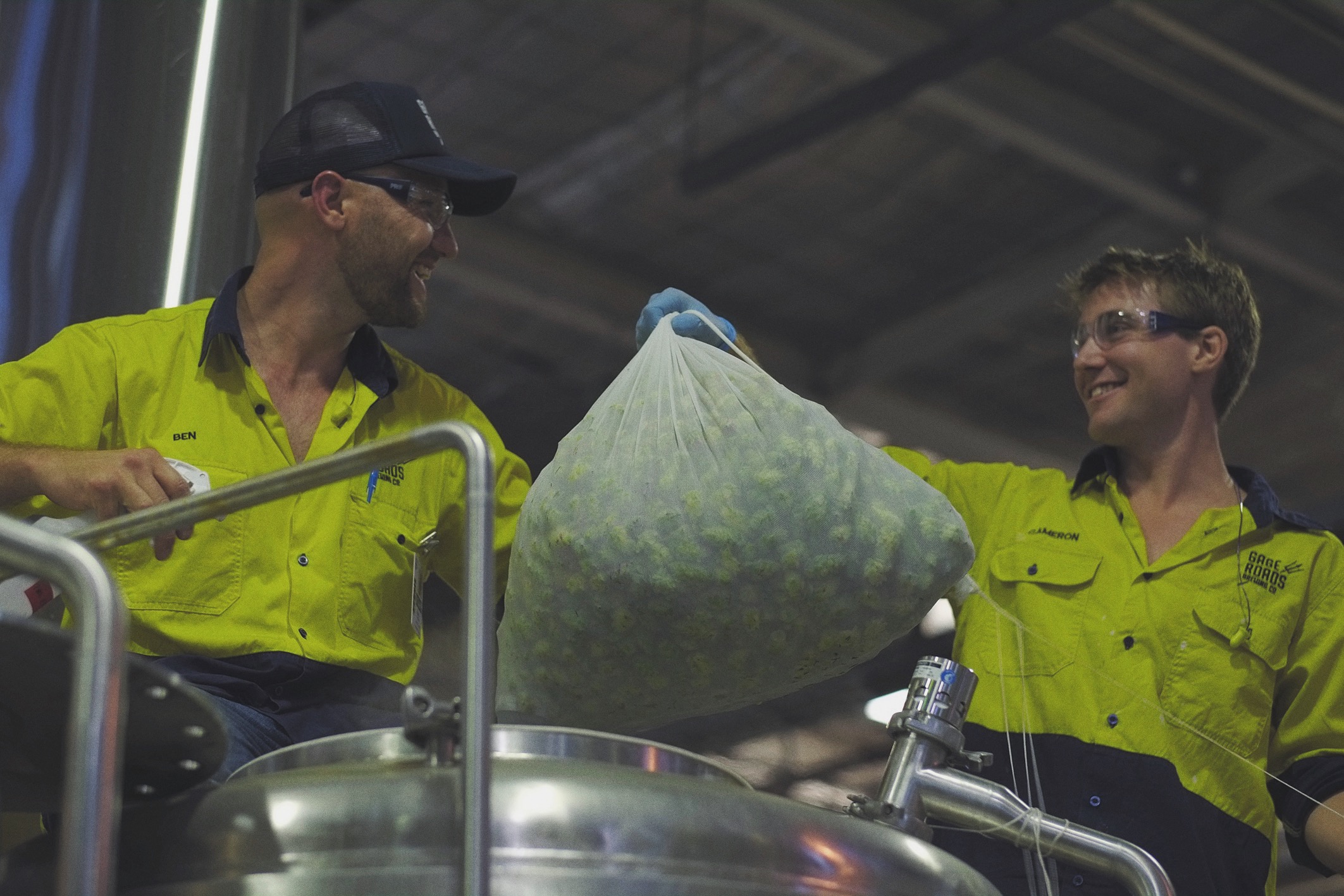 Fast forward a year and Gage Roads brewery team leader and Karridale local Ben Bunker, caught wind of the newly established hop farm and immediately arranged a sit down (ie a beer and yarn ). As it often happens when beer lovers meet, it didn't take long for a collaborative project to get on the boil. Trey and Olivia were thrilled, and the brew team at Gage Roads were besides themselves. The opportunity to work with fresh hops is one that doesn't come up too often.
Harvest time:  As the clock struck 7am the fields were a hive of activity. A loyal band of seasoned harvesters, led by Trey, raced against the clock to save the dry hops from the approaching Autumn rain. The stripping and clipping process (done by hand) took time, but it was rewarding. You really earn your hops. Laughter filled the tractor shed, as brewers and farmers alike jockeyed for space around a the long cutting table. There were beers, and an obligatory secateurs incident.  By lunchtime the hard work was done.  It was now time to make delivery. Hops start decomposing as soon as they part with the vine; with every minute that passes the quality of flavour they produce gets lower. The team punched it to our brewery just outside of Fremantle, and after a quick brewery tour, Trey and Olivia watched as their hard days (and years) work was lowered into 500L of American pale ale . With that, Blackwood Wet Hop Pale Ale was born. From vine to tank in a whisker over 4 hours. You know it's going to be good…
Blackwood Wet Hop Pale Ale hits taps today, Friday the 1st of April at the following venues:
Choo Choo's, The Balmoral, Dutch Trading Co, Petition Beer Corner, Clancy's City Beach, Clancy's Canning Hwy and Cellarbrations Hamilton Hill.
Keep an eye out for our follow up story featuring the brewer behind the beer Ben Bunker as we dive into the more technical side of wet hop brewing.