Beer and tea? At first glance, that combo might raise a few eyebrows. But it's actually a match made in brewed heaven!
To celebrate women in beer this International Women's Day, an all-female crew here at Gage Roads have come together to create TEA BREAK – an Earl Grey Pale Ale with Lemon Aspen. With a national release, beer sales will fund a scholarship helping to support the education and development of women in the industry.
With the recipe created by brewer Simone Clements, Tea Break is a refreshing pale ale with prominent earl grey and citrus notes. It's grounded by delicious toasty caramel malt character, balanced with earthy spice and floral hop flavour and aroma.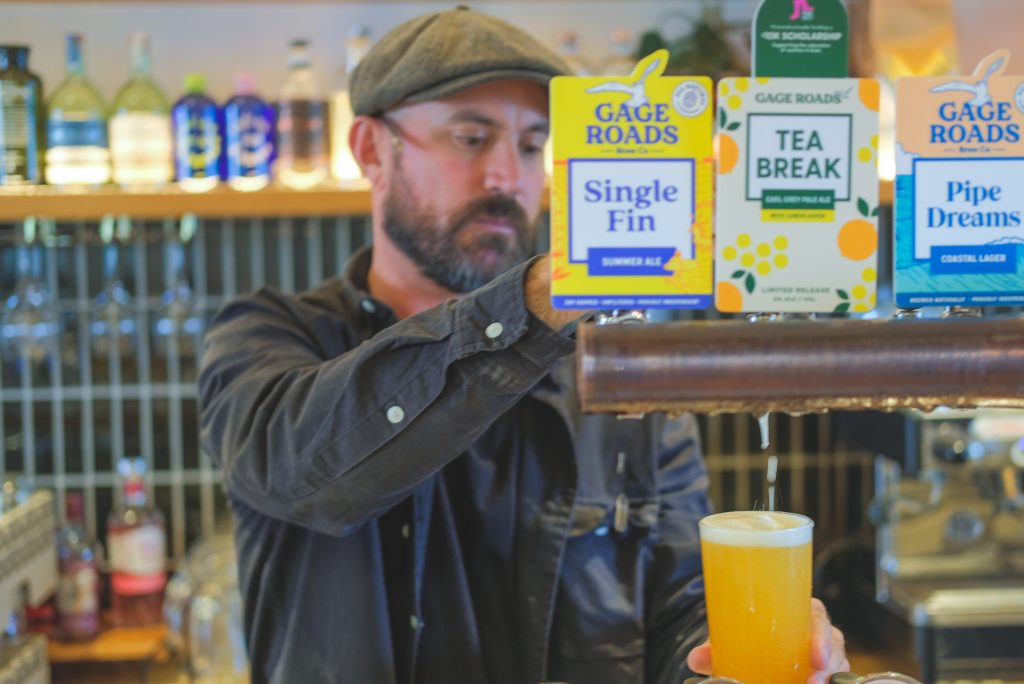 "Beer and tea are two of the most enjoyed beverages on the planet, so we thought why not combine them!
"We took inspiration for the base beer from a classic English pale ale style, which is a favourite of the team. We used loose leaf earl grey tea and steeped it in the beer, which is really like using a giant teabag in the brew. The challenge with TEA BREAK was trying to get as much flavour out of the tea as possible without overdoing it. I spent a lot of time on trials, using different amounts of tea and varying the steep time to find the best result," says Simone.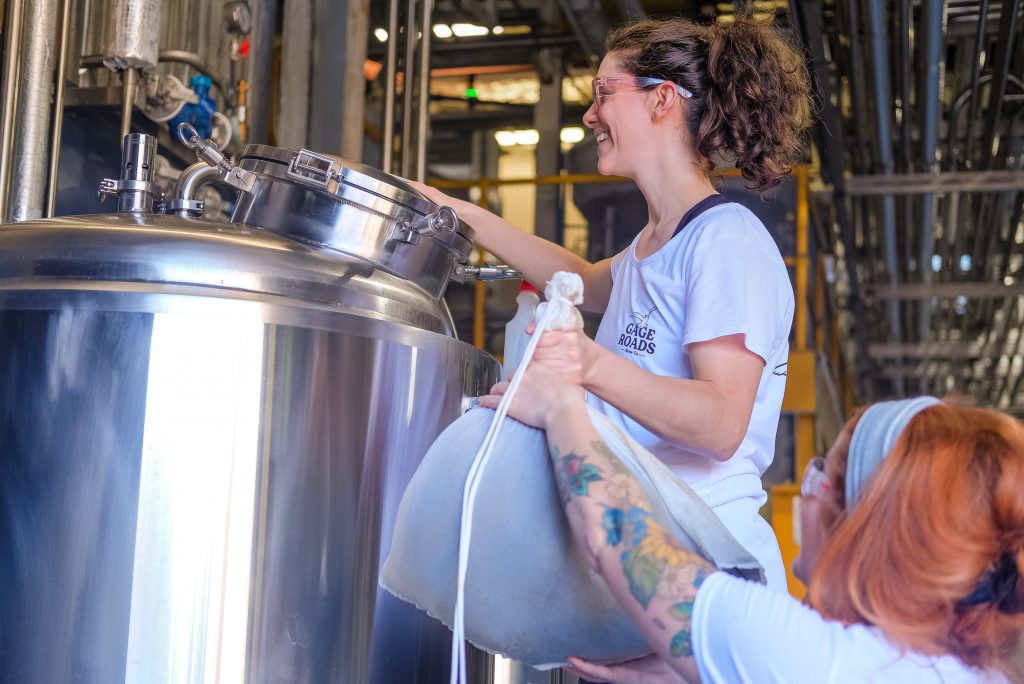 Along with Simone, Clare Clouting (quality manager) Bec Lauchlan (brand manager), Sophie Osborn (designer) Jodie Scattini (brewer) and Zoe Commins (sales) were involved in the project from start to finish.
Bec says it's been great to grow the IWD release from last year, with proceeds from the beer funding a scholarship with the Pink Boots Society.
"Last year's release was met with a really positive response from our drinkers and customers, so from the start we wanted to make it even bigger and better for year two. This year, our IWD release TEA BREAK will be available nationwide.
"We're also stoked to be donating $10,000 from proceeds of the sale of this beer to fund a scholarship with Pink Boots Australia to support the continued education and development of future female talent within the beer industry.
"This initiative is all about driving visibility & exposure of our industry, to encourage diversity & bring women into beer. We're lucky to have a group of really talented women in our team here at Gage, and this project has been a great way to combine those skills to create a unique and refreshing beer that we can't wait to share with pub goers all over Australia.
"I already knew this, but during the project I was reminded of how many passionate and talented women are in our business and industry overall. By creating appealing products and sharing great success stories, I hope we're able to encourage new drinkers to try beer for the first time, and diverse talent to join our amazing industry," explains Bec.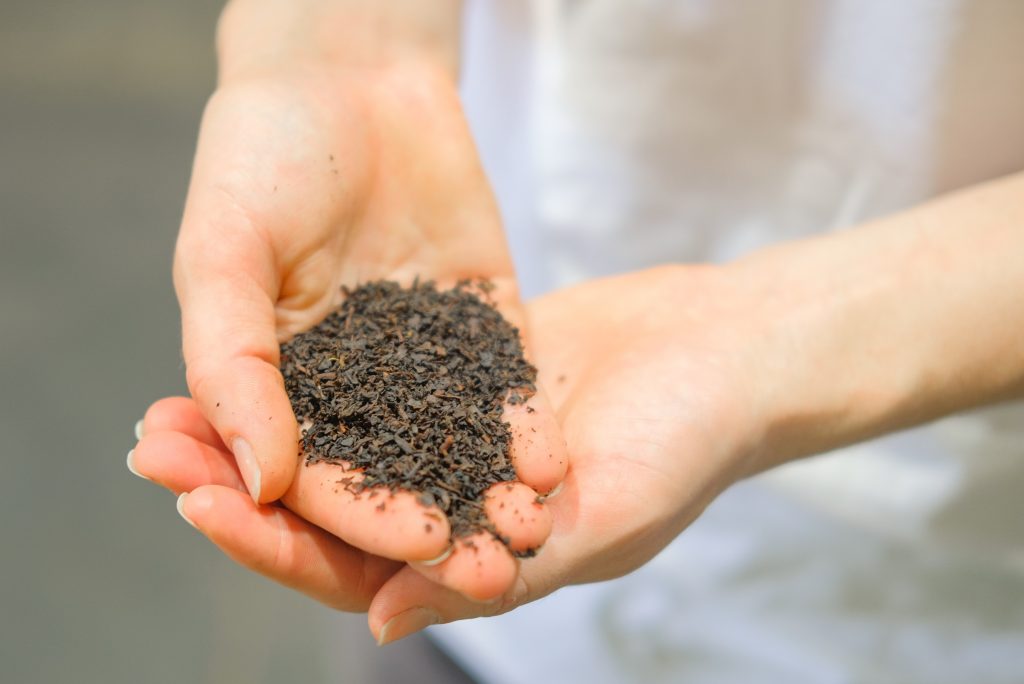 Quality manager Clare Clouting was also involved in the creation of TEA BREAK, helping bring the concept to life, whilst also sourcing the tea and lemon aspen.
"I love combining the aromatics of both hops and tea. I'm tea crazy and adore Earl Grey so having it in a beer is the best of both worlds for me.
"On a small scale this project brings the women at Gage Roads together in one collaboration which is amazing. On a larger scale it's important for women in brewing to be visible. We definitely need more women to come into our industry and know there is a place for them. I hope female drinkers are inspired by this beer and consider getting into the beer business.
"I'm super excited about Gage donating profits from our beer to Pink Boots. They are a fantastic organisation that offer scholarships to their members ranging from covering the costs of short courses, providing learning materials like books all the way to funding leadership courses and study tours in Europe. I'm excited to see our proceeds help other women in the industry," says Clare.
Every beer needs a look and Gage designer Sophie Osborn was behind the fresh and playful vibes of TEA BREAK.
"The design was inspired by the taste profile of Tea Break – the bergamot orange is a distinct flavour in earl grey tea. Lemon aspen is also featured in the brew. They're both quite unusual looking fruit – I simplified them in a clean style that falls in line with the rest of the Gage limited releases, so they could be more easily recognised.
"We're all involved in every stage of the project so it's exciting being involved from start to finish – from the initial concept development, through to the design and tasting the beer throughout the brewing process," says Sophie.
TEA BREAK is available on tap at pubs and bars across the country. Check out the full list of stockists below!
WESTERN AUSTRALIA
HENLEY BROOK, KEWDALE TAVERN, CHAPEL FARM, MULBERRY ESTATE, THE RIVERTON, THE KARALEE ON PRESTON, THE BALMORAL HOTEL, TRADEWINDS, INGLEWOOD HOTEL, THE ROSEMOUNT, THE RIVER, CLANCY'S DUNSBOROUGH, THE COMMON, AMELIA PARK TAVERN, TREENDALE FARM, THE ROSE HOTEL, SMALLS BAR, BRIGHTON HOTEL, THE COLLECTIVE, CY O'CONNORS, SECRET HARBOUR GOLF COURSE, CABIN 401, THE KARDINYA TAVERN, THE VALE, THE WEMBLEY HOTEL, THE BEACH HOUSE, THE GREENWOOD HOTEL, CUTLER & SMITH, ASHBY BAR AND GRILL, DUTCH TRADING CO, CLANCYS FISH PUB CITY BEACH, BADLANDS BAR, TINYS, THE SHOE BAR, CITY BEER HALL, FEDERAL HOTEL FREO, PICA BAR, GRAND CENTRAL BAR KARRATHA, THE LOCAL HOTEL
SOUTH AUSTRALIA
MARION HOTEL, WEST THEBBY SOCIAL CLUB, THE PRINCE ALBERT GAWLER
VICTORIA
THE FITZROY BEER GARDEN, THE CARRINGBUSH HOTEL, BAR JOSEPHINE, HARDIMANS HOTEL, BOILERMAKER HOUSE, THE OXFORD SCHOLAR, HOLMES HALL, WOLFHOUND ON BRUNSWICK, CHERRY TREE HOTEL
NEW SOUTH WALES
BEACH CLUB COLLAROY, WARNER'S AT THE BAY, NEIGHBOURHOOD, BONDI BEACH PUBLIC BAR, THE AUSSIE, HARTS PUB, COTTON MOUTH RECORDS
QUEENSLAND
LOOSE MOOSE – BROADBEACH, THE COMMONWEALTH HOTEL – TOWNSVILLE, STREETCORNER JIMMY – BRISBANE, ELEMENT BAR – COFFS HARBOUR, COURTYARD BAR – CAIRNS, THE DOCK – MOOLOOLABA, ONE UP BAR – MOOLOOLABA
NORTHERN TERRITORY
MONTES LOUNGE (ALICE SPRINGS)