You asked for it, and here it is. We're stoked to introduce our latest limited release, After Hours Hoppy Winter Ale!
For the second year running, "You Vote, We Brew" turned it over to beer lovers to decide our next limited brew. You voted, and we brewed. In a close race, After Hours Hoppy Winter Ale is the result!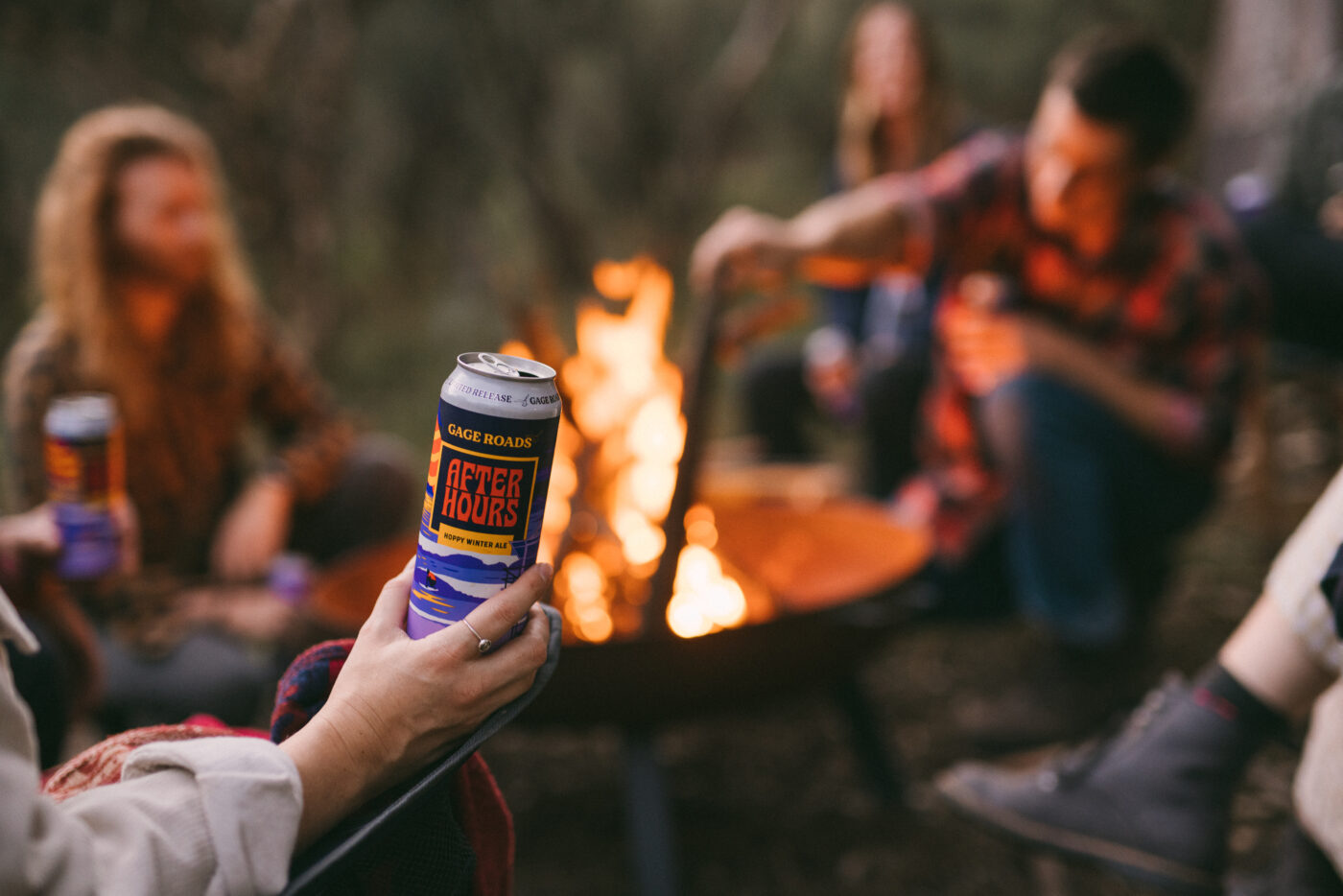 We're frothin' this one and we reckon you will too. A hop quad of Idaho 7, Cascade, Centennial and East Kent Goldings brings a smack of citrus and pine, with a touch of resin and earth. Brewed with a strong malt bill, including Midnight Wheat, this brew pours dark, with medium body and firm bitterness.
Our head brewer, Ross Brown says After Hours is the perfect brew for the season.
"Winter opens up the opportunity to brew beers that are more complex and rich. Beers that are great for savouring and sipping. After Hours is just that. It's dark and malty rich. It's chocolatey and roasty. Earthy and resinous. But it still brings plenty of citrus too. Bold, complex and balanced. I'll be enjoying this one by the fire, and under the stars."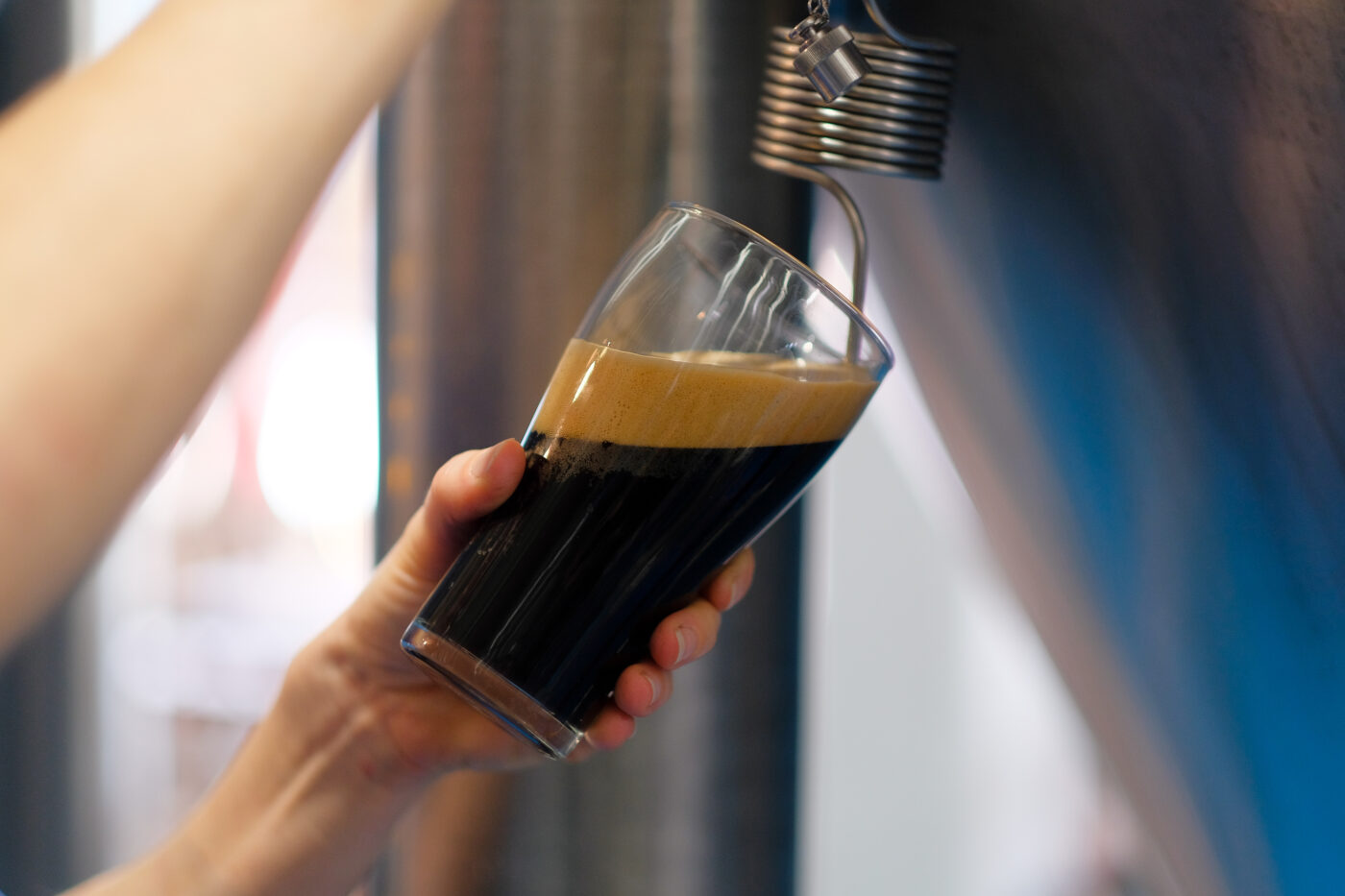 After Hours Hoppy Winter Ale comes in at 6% ABV, and is available in 500ml cans and on tap. Pouring at Gage Roads Freo and across the country, see below for your local stockist.
WA – ON TAP
Gage Roads Freo
Smalls Bar
The River Hotel
Kardinya Tavern
Beerpourium
Clancys Fremantle
Dutch Trading co
Federal Hotel
The Local Hotel
Tradewinds
South beach hotel
The Riverton Bar & Grill
8 knots
Stirling Arms
Chapel Farm Estates
Karalee On Preston
Kalamunda Hotel
Kewdale Tavern
Wembley Hotel
The Collective Rockingham
The Gate Bar & Bistro
Brewvino
The Quarie Bar & Brasserie
The Vale bar & Brasserie
Mini Bar
The Pen
The Brighton Mandurah
Rustico Rockingham
Mulberry On Swan
The Brook Bar and Bistro
Ashby Bar & Bistro
Cutler & Smith
The Gerald Apartment Hotel
Whitfords Brewing Co.
The Odin Tavern
Bark Bar
Bay Bays Scarborough
Besk
Hyde Park Hotel
Lucky Shag
Mechanics Institute
Old Faithful
The Bird
Village Bar
W Churchill
Tinys
Brixton Yard
The Collab Bar and Cafe
Ruinbar
Quarter Acre
WA – IN STORE
Condellos Bunbury
Castletown Liquor
Burger Baby
The River Hotel
Carbunup Store
Caves House
Due South
Treendale Farm
Liquor Barons Boyanup
Rose Hotel (Liquor Barons Bunbury)
Liquor Barons Esperance
The Common
Condellos Waterloo
Liquor Barons Cowaramup
Liquor Barons Eaton
Pier Hotel
Liquor Barons Pemberton
Margaret River Liquor Merchants
Denmark Tavern
Dunsborough Cellars
Cape Cellars
Palace Hotel Wagin
Augusta Coastal Cellars
Clovers Store
Prevelly Liquor Store
Liquor Barons Applecross
Liquor Barons Beaconsfield
Liquor Barons Brentwood
Liquor Barons Melville
Cellarbrations Fremantle (on High ST)
Kardinya tavern
Cellarbrations Bicton
Bottlemart Winthrop
Freo Doctor
Good grocer myaree
Liquor Barons on Angelo
Karalee on Preston
Liquor Barons Bullcreek
Liquor Barons Carlisle
Liquor Barons Kalgoorlie
Liquor Barons Willetton
Liquor Barons Windsor Cellars
Belvedere's Bar & Bistro
Cellarbrations Carlisle
Cellarbrations Helena Valley
Cellarbrations Huntingdale
Cellarbrations Lynwood
BottleO Forrestfield
BottleO Rossmoyne
BottleO Vic Park (Luckies Liquor)
Cellarbrations Mundaring
Stirling Arms
Cellarbrations Rivervale
Cellarbrations Chateau Guildford
Cellarbrations South Guildford
Cellarbrations Vic Park
Cellarbrations Wattle Grove
Porters Liquor Como
Stoneville Liquor
Darlington Liquor & Gourmet
Kewdale Tavern
Thirtsy Camel Maddington
Cellarbrations Belmont
Old Bridge Cellars Como
Aubin Grove Liquor
Big Brews Warnbro
C Y Oconnors
Aussie Liquor Baldivis
Byford Tavern
The Gate Bar & Bistro
The Quarie
The Vale
BottleO Mandurah
BottleO Glades
Cellarbrations Baldivis
Cellarbrations Super Store Hamilton Hill
Cellarbrations Stock Road
Cellarbrations Meadow springs
Liquor Shed
Cellarbrations Super Store Mandurah
Thirsty Camel Kwinana Beach
Whistling Kite
BottlO Armadale
Liquor Barons Broome
Liquor Barons Naval Base
Liquor barons Port Kennedy
Liquor Barons Seascapes
Cellarbrations Yangebup
Cellarbrations Leeming
Greenfields Liquor
BottlO Rockingham
Cellarbrations Mundijong
Marina Cellars
Cellarbrations Beeliar
Ravenswood Hotel
Haynes Bar & Grill
South Street Ale
Cellarbrations Safety Bay
Cellarbrations Market Place
Cellarbrations Kingsley
Copper & Oak
De Vine Cellars Inglewood
Bottlemart Nollamara
Your Shout Liquor
De Vine Cellars Noranda
Kingsway Bar and Bistro
Liquor Barons Ballajura
Liquor Barons Karratha
Liquor Barons Ellenbrook
Liquor Barons Maylands
Liquor Barons Morley
Down The Road
Liquor Barons Port Hedland
Chequers Hotel (Thirsty Camel)
Cellarbrations Pearsall
Jurien Bay Hotel
BottleO Beechboro
Liquor Barons Connolly
Liquor Barons Duncraig
Liquor Barons Hillarys
Liquor Barons Marmion
Liquor Barons Sunsets
Cellarbrations Kinross
Candlewood Liquor
Ashby Bar & Bistro
Cellarbrations Clarkson
The Gerald Apartment Hotel
Thirsty Camel North Beach
Whale n Ale
Cutler & Smith (CB Central)
Cellarbrations Queens
Alkimos Liquor
Geraldton Motor Hotel
Con's Liquor Geraldton
Northshore Tavern
Butler Specialty Cellars
Thirsty Camel Beldon
Thirsty Camel Alkimos – The Landing
Cornerstone Tavern (Thirsty Camel)
Cellarbrations Mullaloo
Kalbarri Cellars
The Odin Tavern
Premix King Balcatta
Premix King Stirling
Gangemi's Fine Wine and Food
Glendalough Store
Old Bridge Cellars North Freo
Porters Liquor Claremont
Scarborough Cellars
WA Cleanskin Cellars Doubleview
Wembley Hotel
Liquor Barons Perth City
Liquor Barons Nedlands
Mane Liquor
Besk Bottleshop
Alfreds Pizzeria
SA – ON TAP
The PA Gawler
The Oxford
Birkenhead Tavern
Tavern 540
SA – IN STORE
Old Spot Hotel
Criterion Hotel
Angas Park Cellars
The Highway
Stirling Hotel
Aldgate Pump Hotel
Cellarbrations Mt Barker
Bridgeway Hotel
Urban Cellars Mt Barker
West Thebby Social Club
Loxton Hotel
O.G Hotel
Brooklyn Park Cellars
Hotel Crown
Mawson Lakes Hotel
The Witches Brew Liquor Store
Cellarbrations Moana Heights
Smoky Bay General Store
Cellarbrations Blackwood
NT – ON TAP
Monte's Lounge
Darwin Sailing Club
NT – IN STORE
Katherine Hotel
VIC – ON TAP (FROM 6/6)
Howler
Mt view hotel
Hopheads yarraville
The carringbush
The rose hotel
Naked for satan
Union electric
The coppersmith hotel
Hardimans
Cookie
Chei wen
Hopscotch
VIC – IN STORE (FROM JUNE 8)
Heidelberg Cellars
Brunswick SUPA IGA
The Local
Albion Supermarket
Waterdale Cellars
Macleod Cellars
Vintage 72
Old England Hotel
Porters Moonee Ponds
Bottlemart Ivanhoe
Thirsty Camel Reservoir
Thirsty Camel Caufield
Supa IGA North Melbourne
Leo's Fine Food & Wine Kew
Chas Cole Cellars Geelong
Ritchies Yarra Glen
The Hop Inn
Hotel Collingwood
Hairydog (online retailer)
Lower Plenty Hotel BM
Cellar 1839
Harry Browns Craigieburn
Lygon Cellars
Foxxys Wallan
Hurstbridge Liquor
Hoffmans Cellars
Foxxys Kilmore
Platform 3095