Jae Criddle's art is packed with variety.
She creates murals, paintings, illustrations and sculptures – with her approach to each style unique and independent.
Jae is one of the artists featured at Dockside, where she'll add "keg artist" to her long list of skills.
We spent five minutes with Jae talking mood, expression and new beginnings.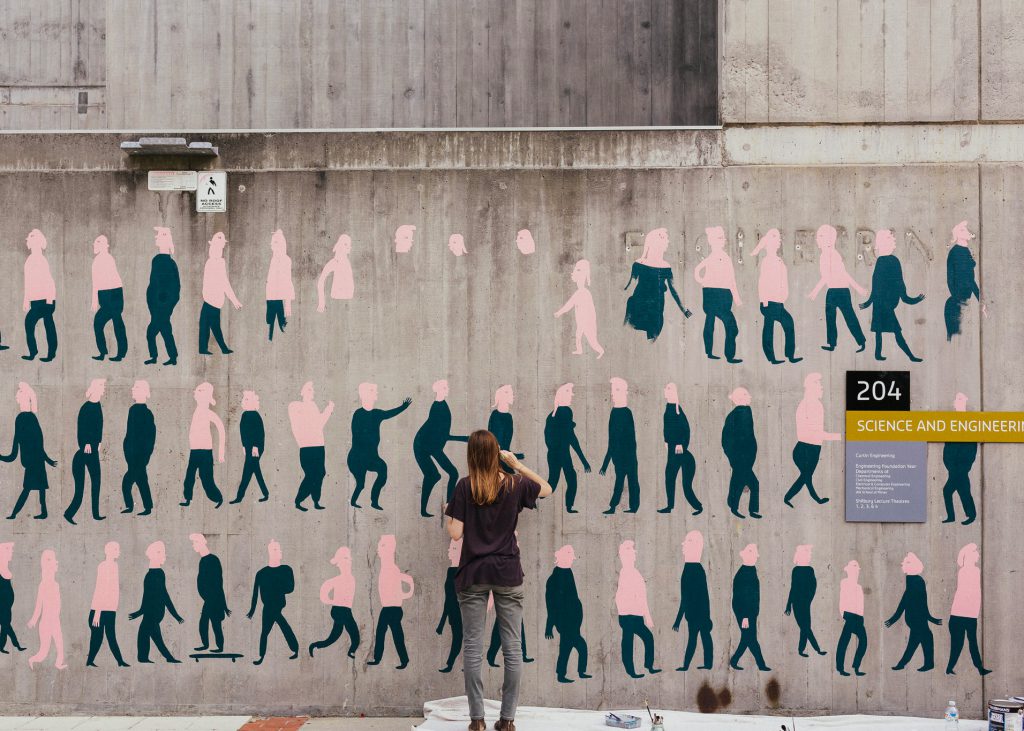 Tell us about your art? How would you describe it?
I make naive, usually figurative work and like getting caught up in distortion or exaggeration.
My illustration and mural work is different to my painting or sculpture work, they are quite separate practices for me. I feel differently about them and approach them differently. My illustration work is pared back and playful. I focus on expression and am attracted to settings that are a little jarring or uncanny. With all of my artwork I try to achieve a particular mood or atmosphere and I like loose and spontaneous mark-making.
What inspires you?
Unusual or eerie places, things that are ambiguous or awkward or surprising, definitely humans and animals.
There are a whole bunch of artists I follow that churn out work that is really inspiring. This helps to get excited about your own ideas or projects. I'm inspired by art that takes on a life of its own, just spewed out of somebody perfectly.
When and how does inspiration strike – does it hit you out of the blue or do you have to work at it?
It's always a little bit different.
The inspiration is usually the easier bit I think. I often have ideas come and it is making the ideas happen without overworking them that is the hard bit. Sometimes you have something so clear in your head, then you try and try and try but you can't get it, and you totally kill it. That happens a lot. It's the best when something just comes together quite easily (which isn't too often) and it is sometimes a complete surprise and not like what you imagined at all.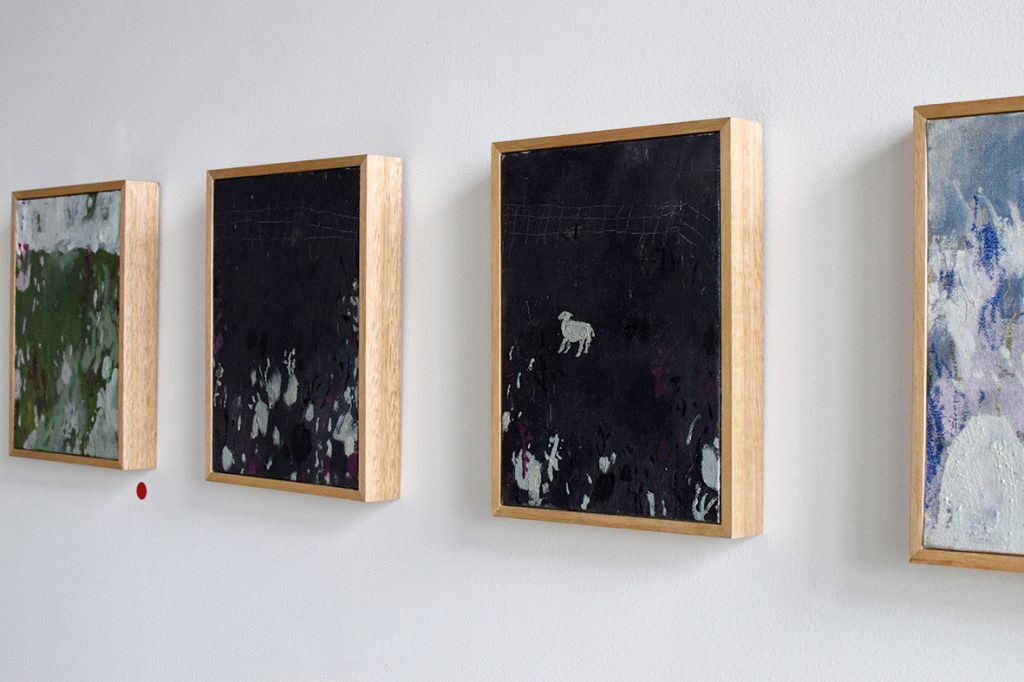 What piece of work are you most proud of?
My favourite work is a tiny exhibition of paintings and sculptures I did last year at Polite Studio.
I was trying to do something pretty different than usual and found it more challenging, but the artwork aligned more with the kind of things I wanted to be making. It was a small series of small works, but I feel like it was a start in a new direction I was excited about. I made these funny little gnarly sculptures, head shapes out of sea sponges and plaster, and there was a set of oil paintings of landscapes.
At Gage Roads Dockside, your canvas will be a stack of beer kegs, how challenging will that be?
I definitely panicked! It throws everything out, all the perspective will be warped and you have to consider paints more carefully.
My solution was to approach the artwork as several small canvases that work as a whole rather than one large canvas. I hope that works out, we will soon see.
You can see more of Jae's work here
Gage Roads Dockside pop-up bar and cellar door is happening on the Labour Day long weekend (March 1 to 4) at Fremantle's B Shed wharf. The free event will feature chilled out vibes, mouth-watering tacos, live music and live art.