With International Women's Day around the corner, an all-female team at Gage Roads Brewing wanted to celebrate women in beer. After throwing around a few ideas, they decided the best way to celebrate was to do what they do best – brew something special!
The result was Mandarin and Grapefruit Fresh Ale – a refreshing easy-drinking ale with a solid hum of grapefruit and mandarin, boosted with fresh hop aromas of spicy mango, citrus and tropical fruit.
Brewer Simone Clements led the charge on the recipe.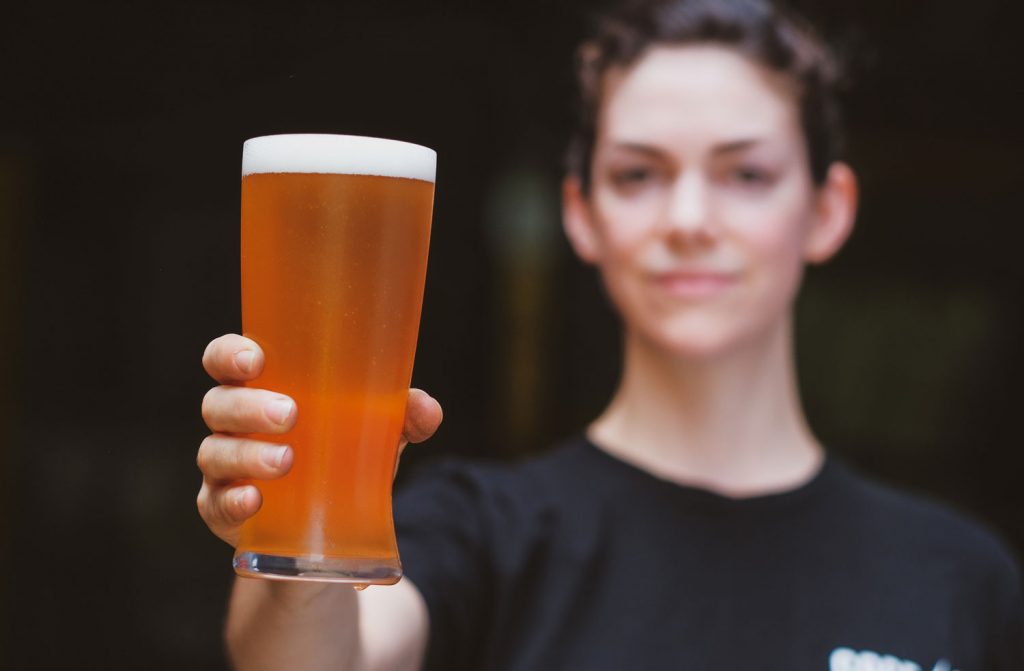 "It's great to get creative with this beer. I think the whole idea of promoting women in beer is great, giving us a chance to celebrate is really cool.
"There's real grapefruit juice in the beer which is great. We've used hops that bring that citrus and mango flavour. It's tasting fresh and I love it."
Along with Simone, Clare Clouting (Quality Manager) Bec Lauchlan (Gage Roads Brand Manager) and Sophie Osborn (Designer) were involved in the project from start to finish. Clare says she hopes this brew is the start of something special.
"Simone and I have often talked about creating a beer together and when we realised IWD was coming up, it was the perfect chance!
"Our hope is that this beer kicks off a tradition at Gage Roads, where we release a special brew every IWD. It will be an awesome way to acknowledge and celebrate all the crucial roles women play within our business. And if it encourages more women to be involved in beer, well that would be the cherry on the cake," says Clare.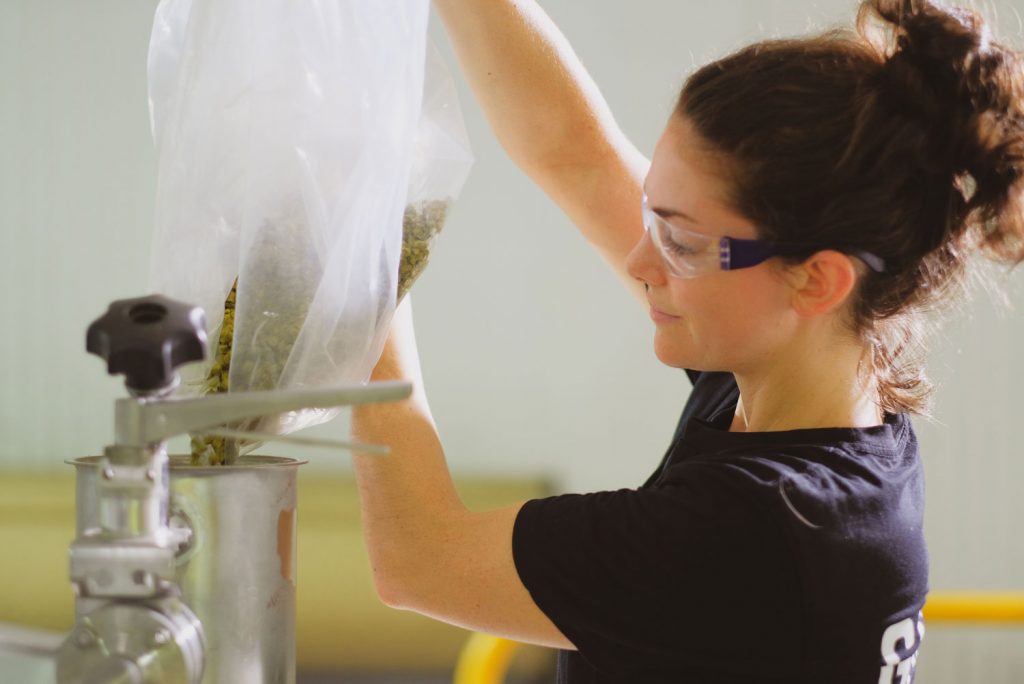 While Simone and Clare took the lead on the beer recipe and brewing, Bec Lauchlan tied it together. Bec explains the team planned to not only make this a special project within Gage Roads, but they wanted it to extend beyond the brewery walls and involve women at a range of West Australian venues.
"This project has been an opportunity to highlight the passion of women at many steps of the beer making journey – from brewing, quality, design and marketing.
"Importantly, I'm proud that we're supporting our valued partners in the industry, by offering this beer exclusively to venues that are female owned and run, or are running special IWD events in venue. Hopefully the circle will be rounded out with punters loving the beer, and maybe even a few women will want to give beer a try for the first time," says Bec.
While a new beer has to taste good, it also needs to look great. When you're scrolling through the taps at your local, it's often an eye-catching badge that leads you to trying something new. Gage Roads designer Sophie Osborne was inspired by the brew itself, along with the work of a local artist.
"The design of the IWD beer took cues from the mandarin & grapefruit flavour of the brew. It also features illustrations by a great local artist named Stephen Brameld. I was excited to be able to combine both of those elements into the design," explains Sophie.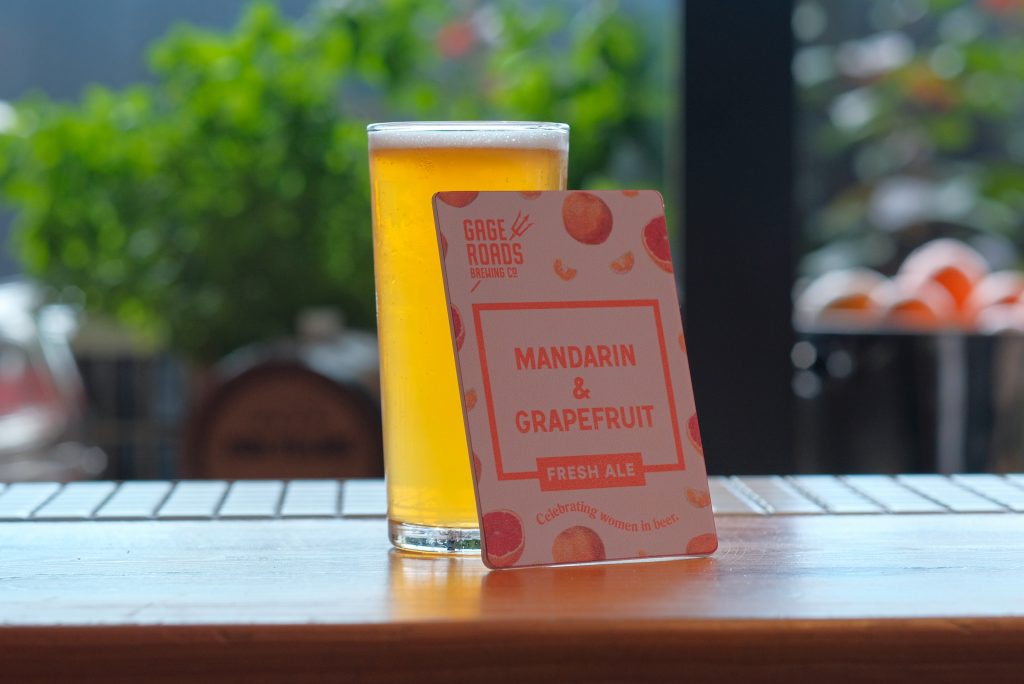 While more and more women are becoming involved in beer across the country, there's no doubt it remains a largely male dominated industry. But that's changing. And Clare says projects like this will help.
"Working in the operations side of the industry, I find women are largely outnumbered by men. I think a huge opportunity exists within the industry to engage with these women and leverage their experience to change how we encourage more women into the brewing environment.
"In my experience the culture of most breweries, including Gage Roads, is very inclusive and respectful. I'd love to see the industry take the next step towards building on this environment to increase the diversity."
Bec agrees that the brewing industry is moving in the right direction, but says it's important the industry reflects the diversity of the local community.
"As more women come into the beer category, it's crucial our values reflect that of our diverse consumer base. We're making inroads, but at this stage women continue to be underrepresented in 'the beer game'.
"I'd encourage more women to consider a move into beer – our industry is so much fun! The drinks and hospitality industry is like none other I've seen as far as its broad sense of community. At the end of the day, we're making products which help connect people at key moments of their lives. I feel really lucky to play a part in that."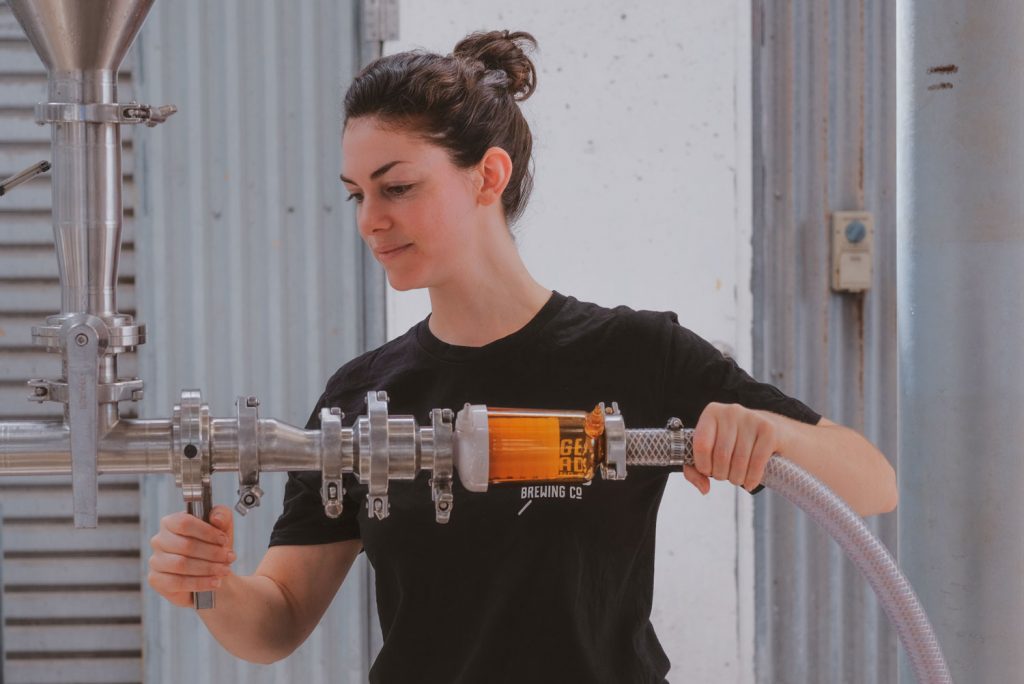 For Simone, she sees great opportunity for women in beer now and into the future.
"I think it's something that many women haven't thought of as a career option. Maybe like being a tradie, you don't see many women in these jobs but there's no good reason for that. I think as more people get into craft beer, more women will get involved and look at it as a viable career and one they love.
"For me, it's about the variety. I like doing different things every day. I like not being behind a desk every day. It's great being up and about and active. Making beer is great… getting to see all the different beers, learning about the different hops and malts is great fun. I'd recommend the gig to anybody."
Cheers to that!
Gage Roads Brewing's Mandarin and Grapefruit Fresh Ale will be available on the weekend of International Women's Day (March 8) at the following venues;
The Shoe Bar; The Bridge Garden Bar; Lucky Shag; Tiny's; Clancy's Fremantle; Amelia Park Tavern; Mrs Brown Bar; Best Drop Kalamunda; Percy Flint; The Bird