Hey Konrad, tell us a little about yourself.
Hey! I live a pretty minimal and sustainable lifestyle here in Currumbin on the Gold Coast and have been working as a professional photographer for about 2 years now. My work is spilt across photographing weddings, running ocean photography workshops and selling ocean prints via my website. Most of my ocean work is created whilst surfing or free diving with friends.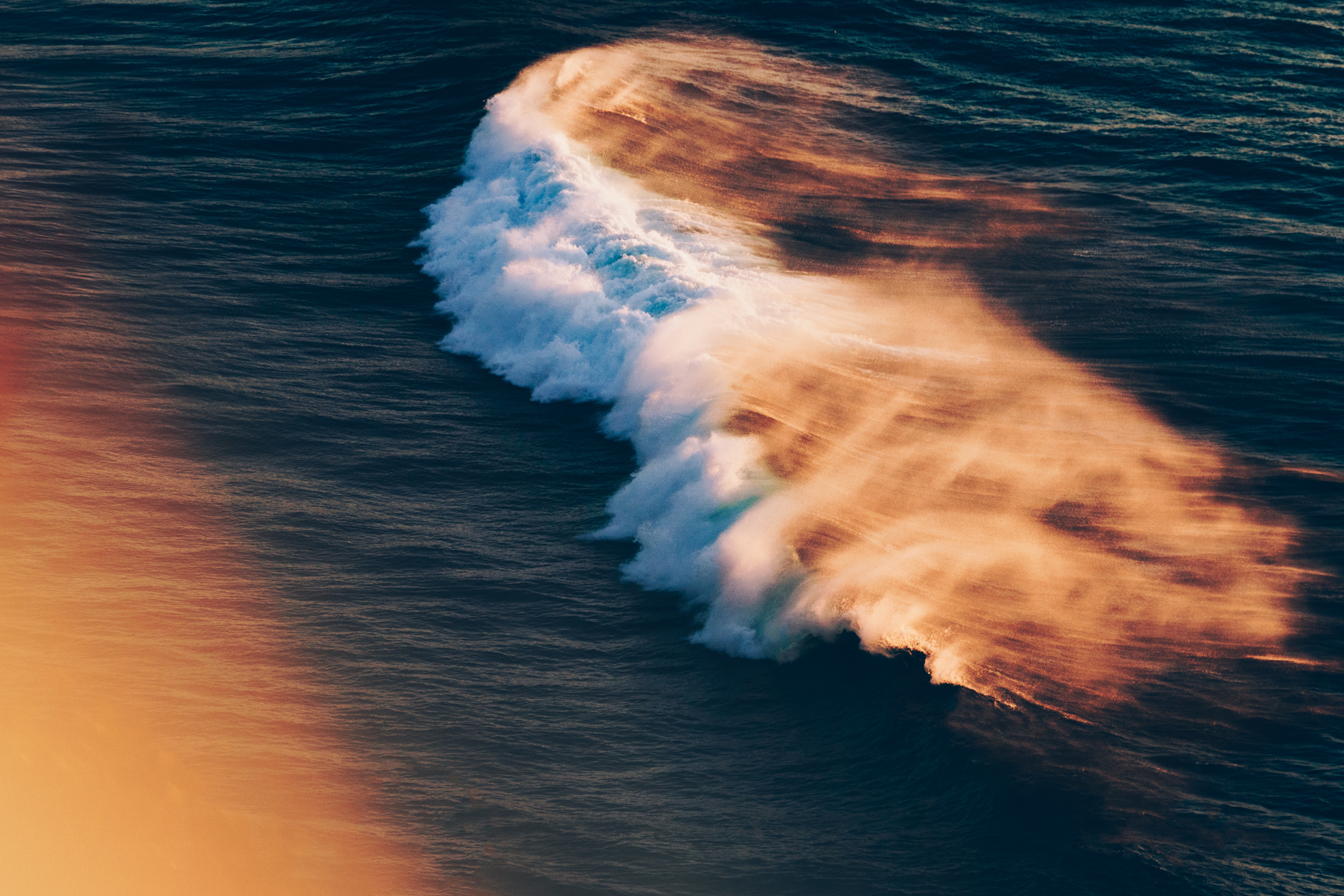 You're a self-taught surf photographer, how did this happen?
I guess my love of photography started in the mountains on rock climbing and backcountry ski trips with friends documenting the adventures using an old Nikon DSLR camera. I moved to the coast about 6 years ago and have surfed pretty much every day since. I frothed on Clark Little's shore break imagery and bought an SPL water housing and a fisheye lens and the rest is history.
What's the deal with @tropical.romance?
Haha, Tropical Romance is this little side project I started to showcase my 35mm film photography. My main goal was to capture emotion and connection and tug on the viewers' heartstrings with the imagery and captions. Everyone I've photographed for it are just people I hang out with daily on spontaneous little adventures.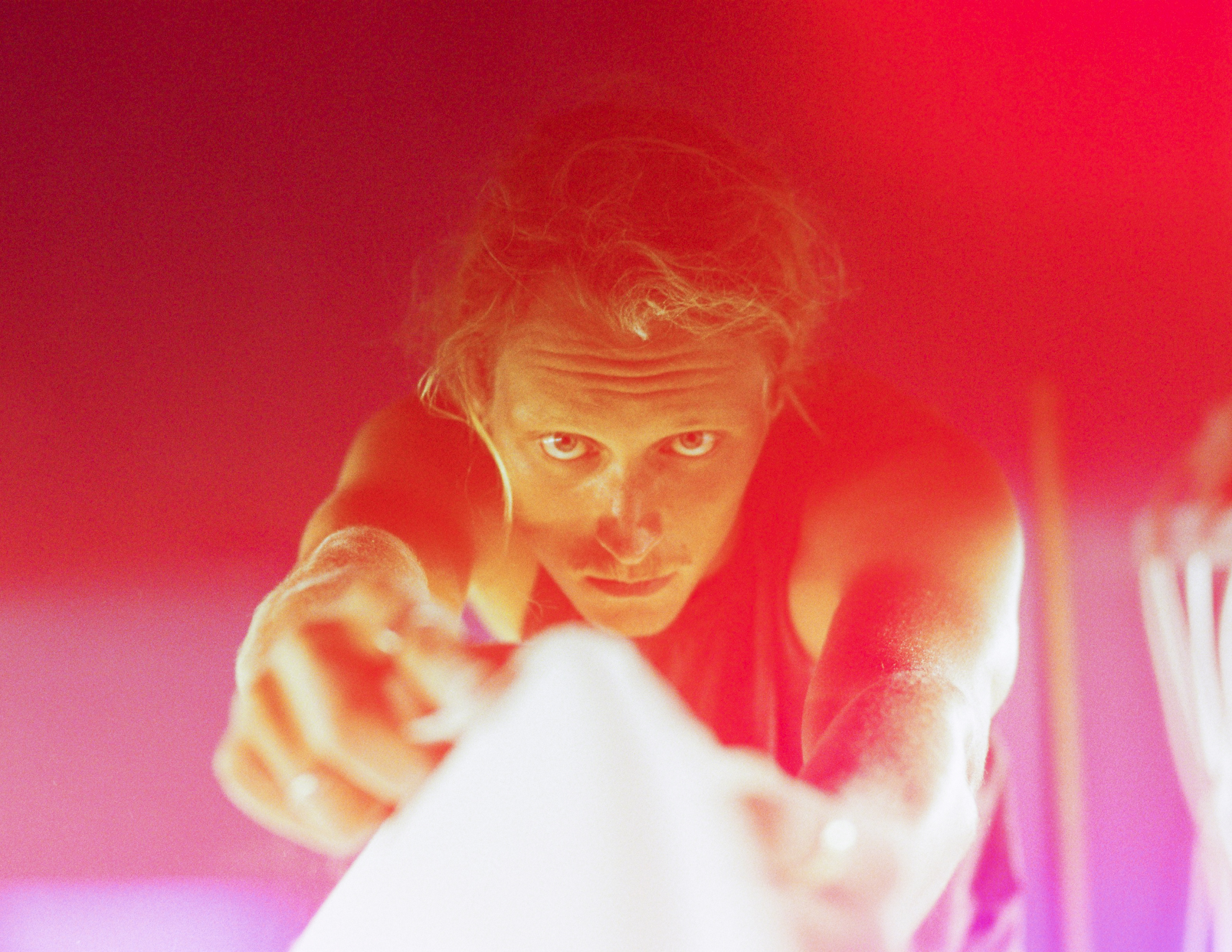 Your love for film photography is evident, what do you shoot on?
Haha thats definitely true. I actually use three film cameras. The Nikon f90x is my go-to as it's super sharp, only cost $38 and was pretty much the D5 of the Nikon range in the 90s. The second is an old Minolta my friend Esther gave me which has a funky old faded look and leaves crazy film burns in the images. And thirdly, a waterproof 1963 Nikonos V for ocean shots. Its funny I'll go shoot my friends logging at Rainbow Bay at sunset and take 900 frames in a session on my Sony compared to when I take my Nikonos out and it'll take me 3 sessions to shoot a roll of Portra!
Ultimate shoot brief?
One that will hopefully come true in the next few years. I'd love for a couple to hire me to shoot their sunset wedding on a snowy mountain top in New Zealand. Helicoptered in and then we all ski down in the pow.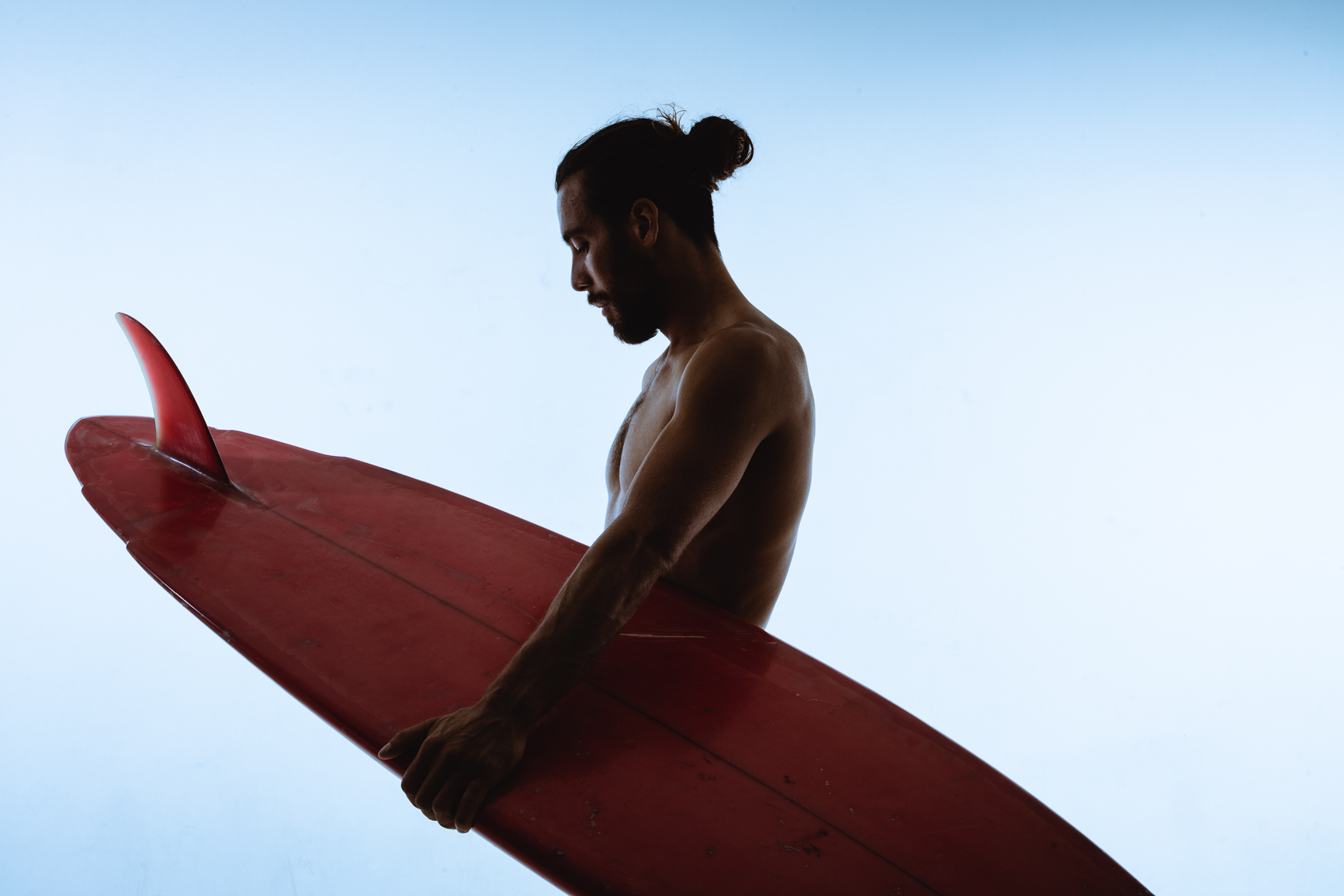 You put a lot of thought into the composition of your shots, how much does the ocean impede this?
Pretty much anyone who shoots in the ocean will tell you the reason they love it is the way water and light blend together to create something unique. Which of course is super unpredictable and hard to plan when you're trying to include negative space and keep your image super minimal.
What's the best shot you've missed?
Haha one of Hunter Johnston hanging ten on the nose into the sunset where a Stand up paddle boarder rode right in-front of me as Hunter was inline with the sun. Oh well ¯\_(ツ)_/¯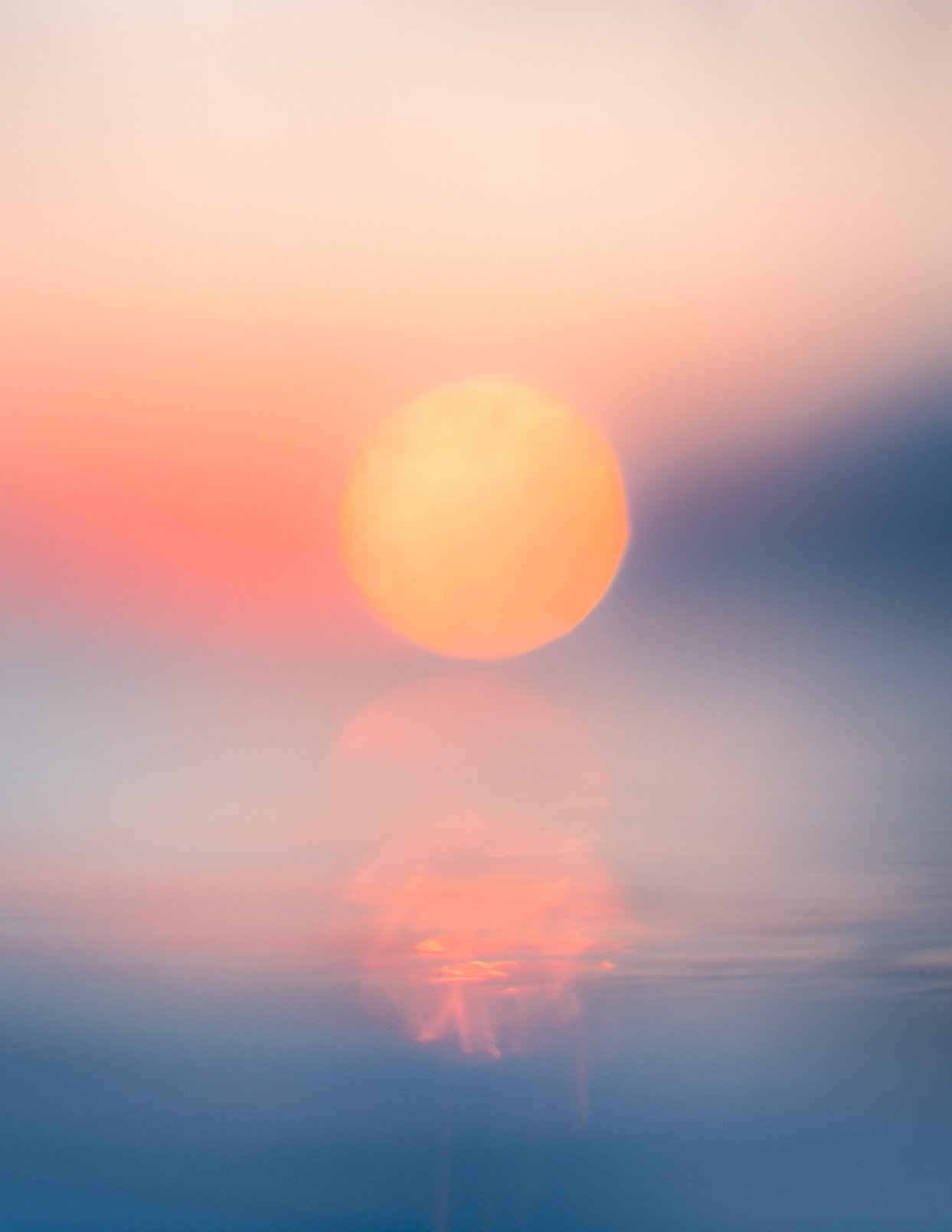 If you could hang one piece of art on your wall what it be?
Probably something by Enric Gener (better known as 27mm_photo). The guy takes incredible minimalist free-diving imagery. Along with photographing and surfing, free diving is a huge passion of mine and I find Enric really captures the feeling you get from experiencing life underwater on a single breath.
Sunrise or sunset?
Haha nothing beats bodysurfing with a camera into a sunset barrel with a mate cheering you on.