Hey Josh, tell us a little about yourself. I'm 23. I grew up on the coast in Perth, Western Australia. Photography became an interest in my earlier years of high school. I was drawn to the nostalgic look of film in dusty family albums, dog-eared surf magazines and pre-internet surf flicks, like Bruce Brown's Endless Summer. I bought an old 35mm film camera off eBay, loaded it with rolls of Kodak Gold 200 (still my go-to) and focused mostly on capturing the beach setups where I surfed along the West Australian Coast. After graduating I spent a year overseas surfing and photographing my experiences in South and Central America, Europe and Asia. My gap year emptied my savings account so I moved to Rottnest Island and spent a few years making coffee at The Lane Cafe and documenting island life with my camera. These unreal years lead to the opportunity for me to adopt photo and video production as my full-time gig. Since then it's granted me the opportunity to follow the summer around the world, working and surfing with my girlfriend Taylor. There's always ups and downs, and I don't take any of it for granted.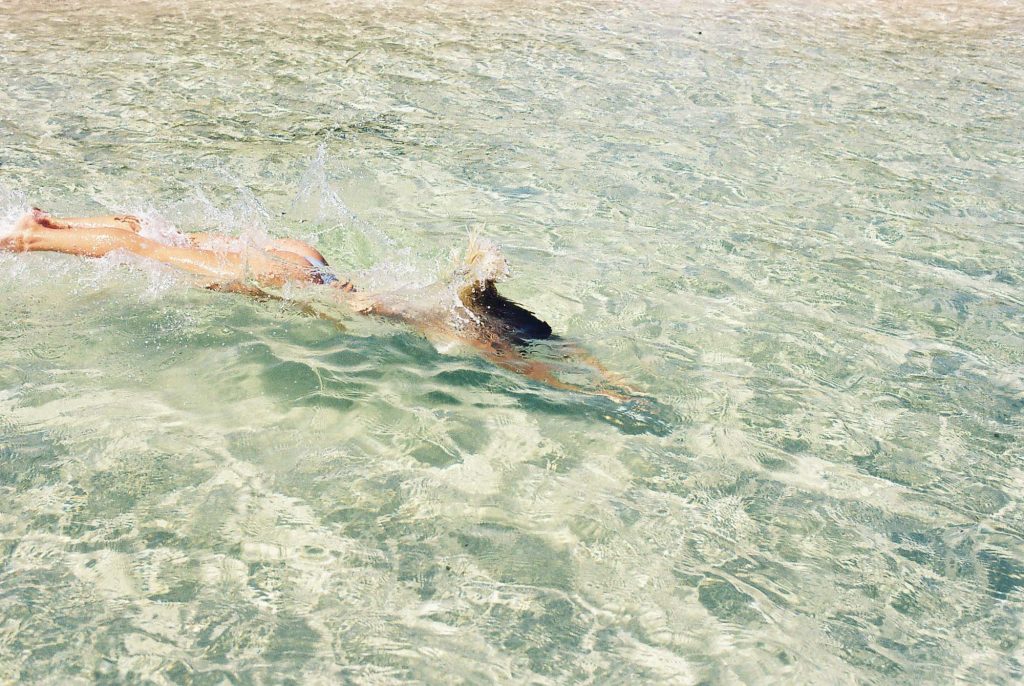 What would your dream brief be? At this moment, directing surf video projects in remote domestic or international locations that explore the local lifestyle, culture and environment. Also some element of sustainable, off-grid living.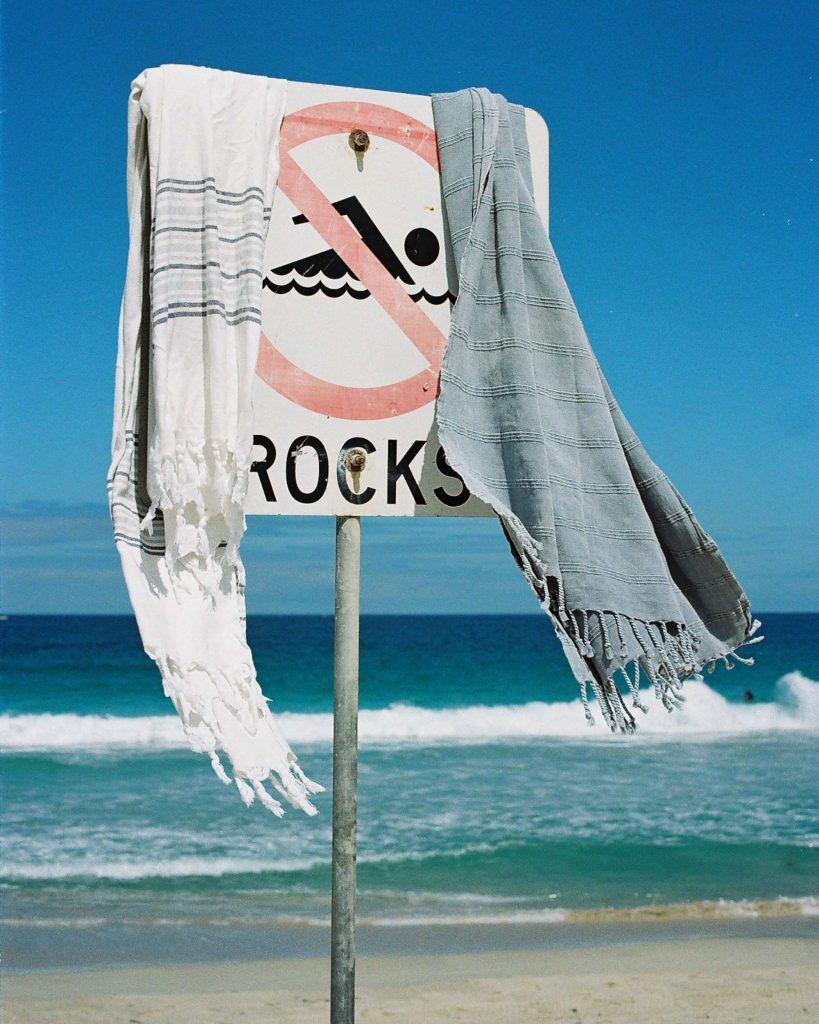 If you could hang one piece of art on your wall what would it be? I really like Daren Thomas' work. His style is very original. He does really nice minimalist graphic design/illustration pieces that make me think of summer. His Instagram is worth a look (@realfunwow).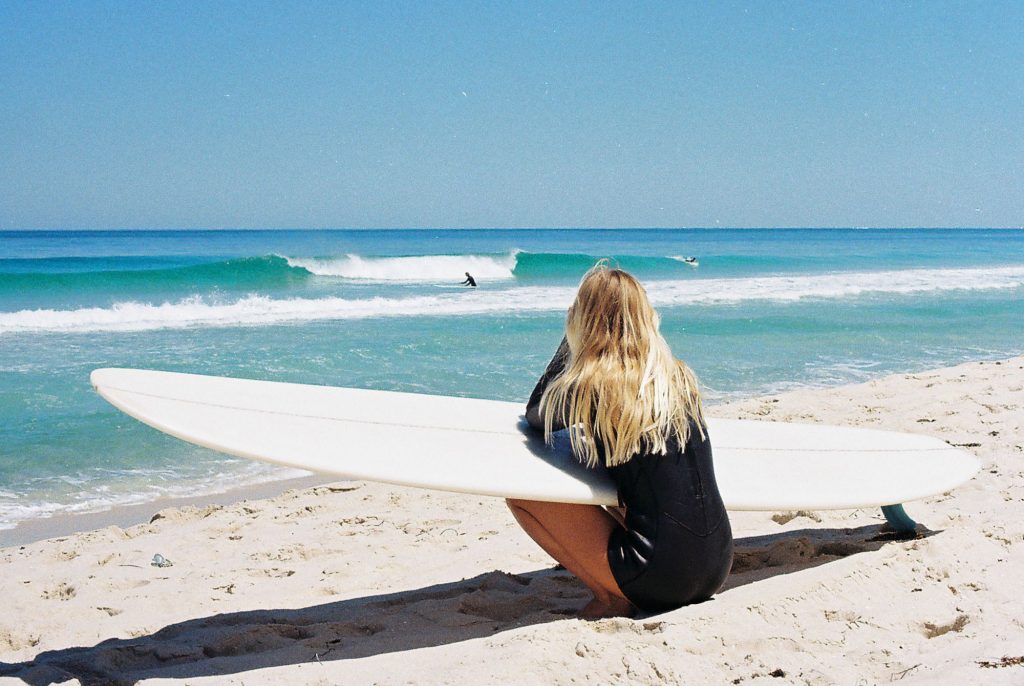 Who would win a fight between a hotdog and a taco? Um, hotdog. But only in a fair fight. If it was prison rules, I'd put my money on the taco.
What's the best shot you've missed? I've spent 90% of my time as a photographer shooting on old manual focus lens so I've missed too many to count. There's always another one coming. I don't really get hung up on it.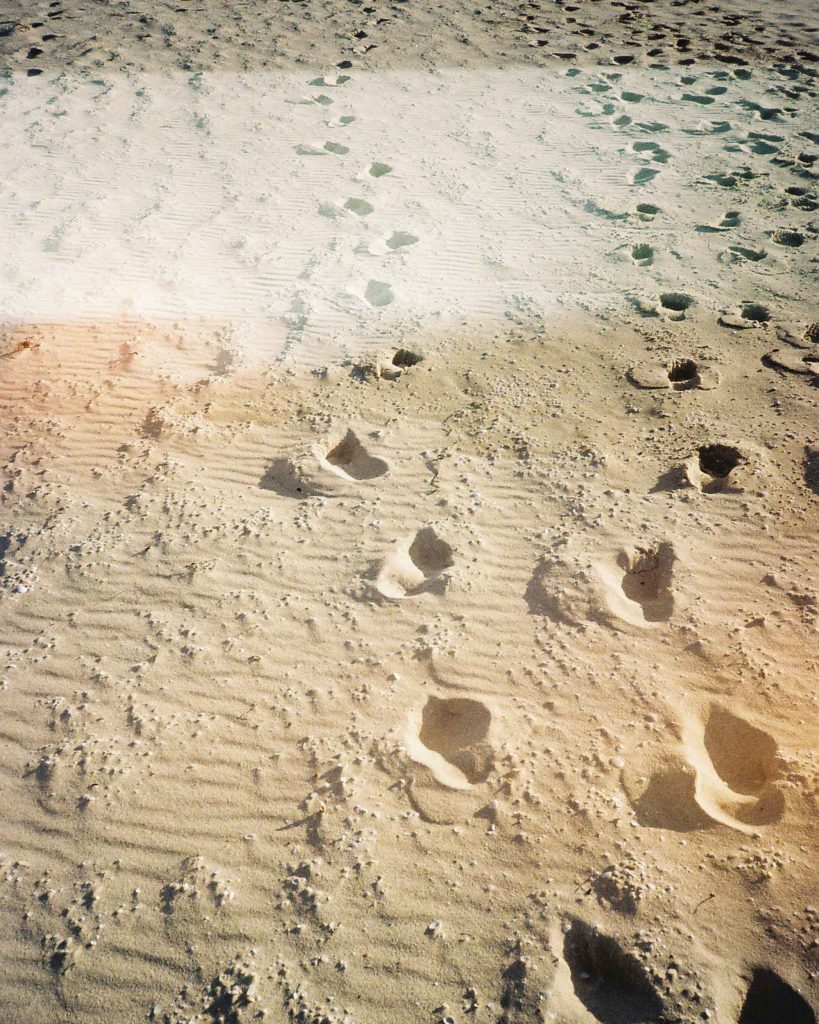 What would be your ultimate set up (camera/lens)? I've heard that the best camera is the one you have on you. Having said that I wouldn't mind having a RED in the quiver. I also need a 100-400mm lens for composing surf scenes.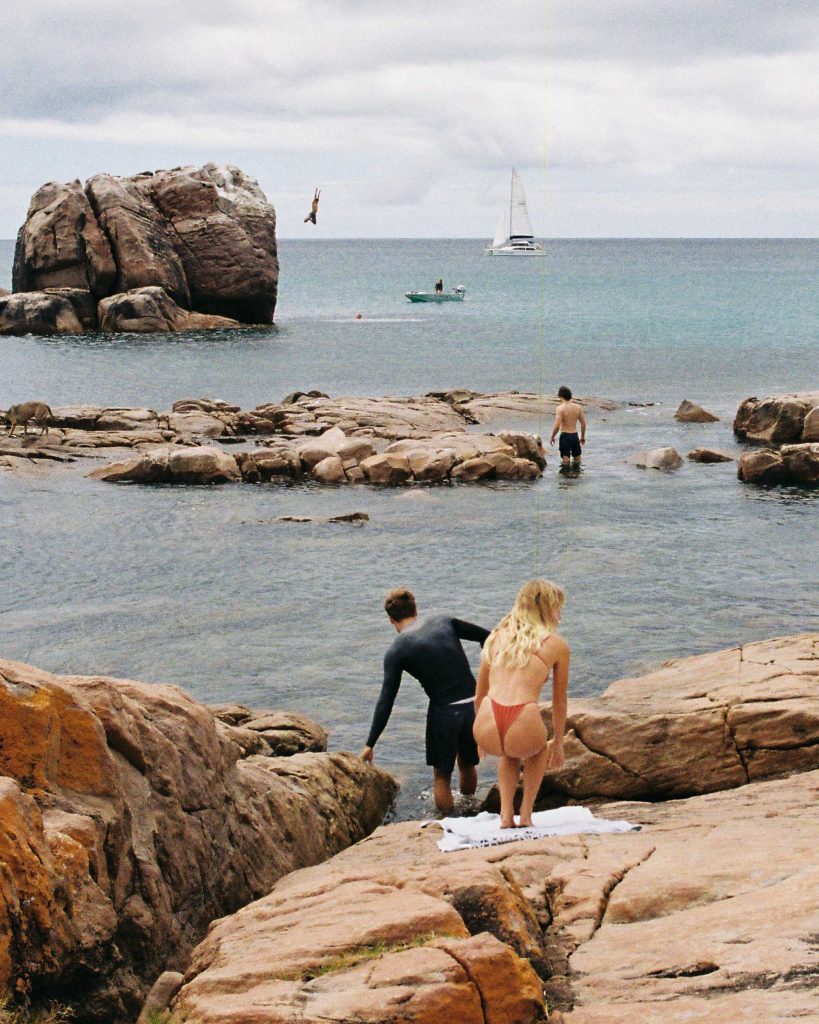 You live and breathe the coastal life, tell us about your ultimate beach. No crowds, warm water, palm trees hanging over the sand and a right-hand point break that works when it's small for the log and gets fun for a shorter board when it's bigger. Simple beach house walking distance from the water would top it off nicely.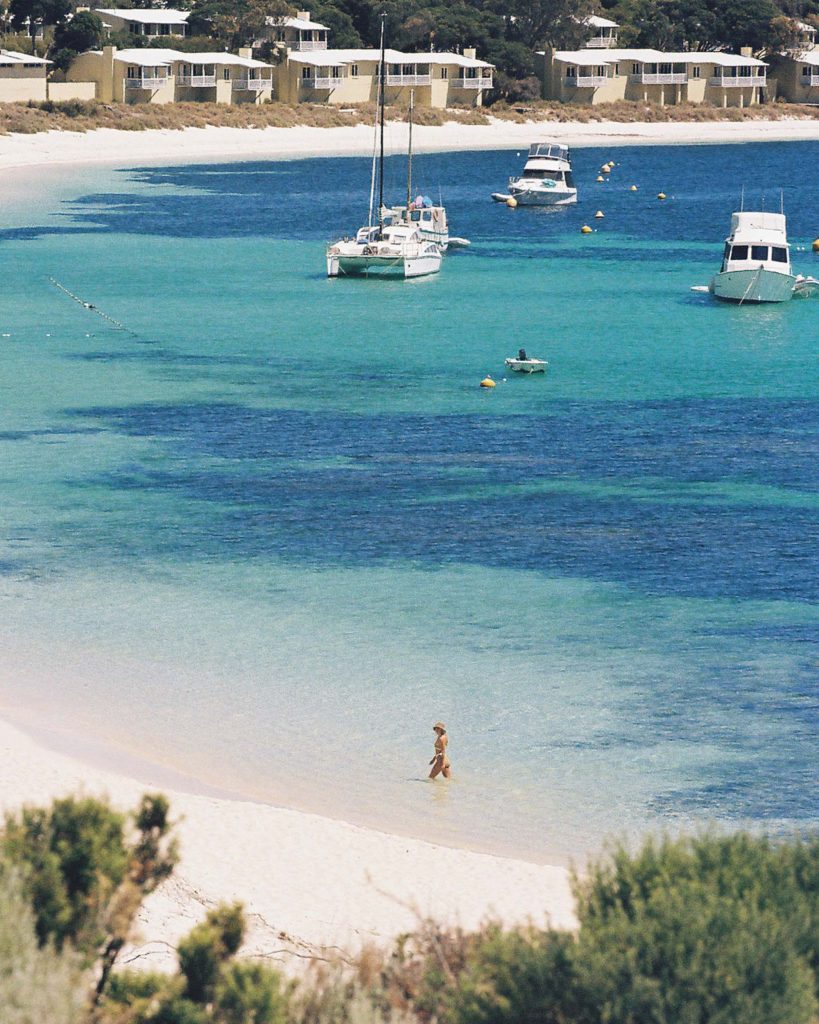 You shoot a lot of film, what makes a great shot? I like to focus on composition and candid subjects to create narratives in my photos. Sometimes a photo can just be nice to look at but most of the time I'm trying to bring together all the elements to tell a story.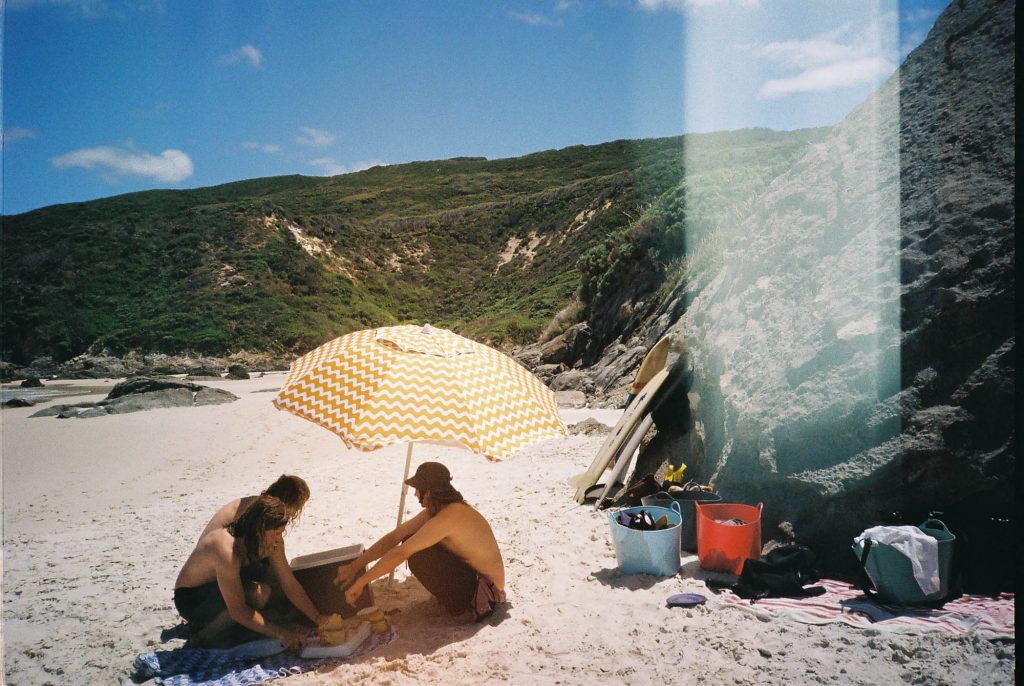 If you hated the beach what would you shoot? Skateboarding and wildflowers. I'd shoot skateboarding similar to surfing – composing scenes that tell the story of the moment. Flowers are just very nice to look at.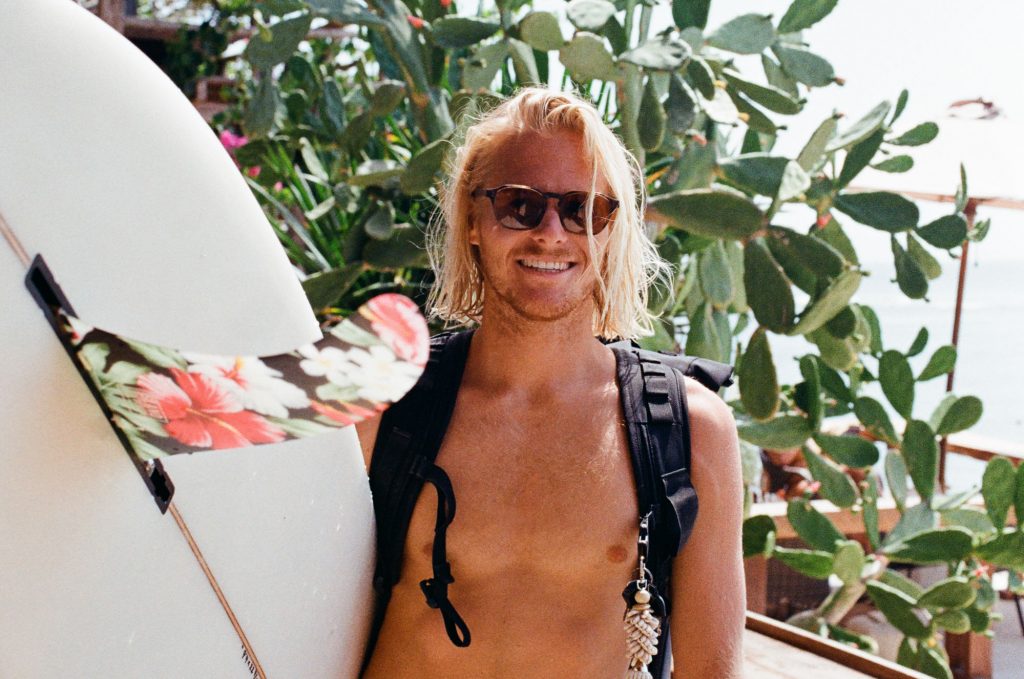 Talk us through Twin Palms Creative. My full-service creative agency focuses on narrative-based content marketing for businesses looking to build brand equity to increase their sales. We produce photo and video content for Australian and International businesses in the fashion industry, but also work with clients in travel and hospitality. Every business has its own unique history, values and products or services, which we take into consideration to create content that tells a story our clients' specific target market will connect with. Good content marketing creates authentic brands, which build strong customer loyalty and result in sustainable long term business growth.