How did you get into photography?
I never grew up wanting to be a photographer. It's something that came to be a little after high school. I remember on family holidays always playing around with Mum's camera and snapping away. After high school, I did a year of Sports Science/Sports Management at uni and realised that wasn't for me. I had my eye on the photography degree at RMIT and just decided to launch into it one day! I shot some photos of my friends goofing around, skateboarding and surfing and presented my folio to the uni. They loved my unique approach and I think they saw potential in my different angle of women's surfing. I finished my degree in Photography and went freelance straight after!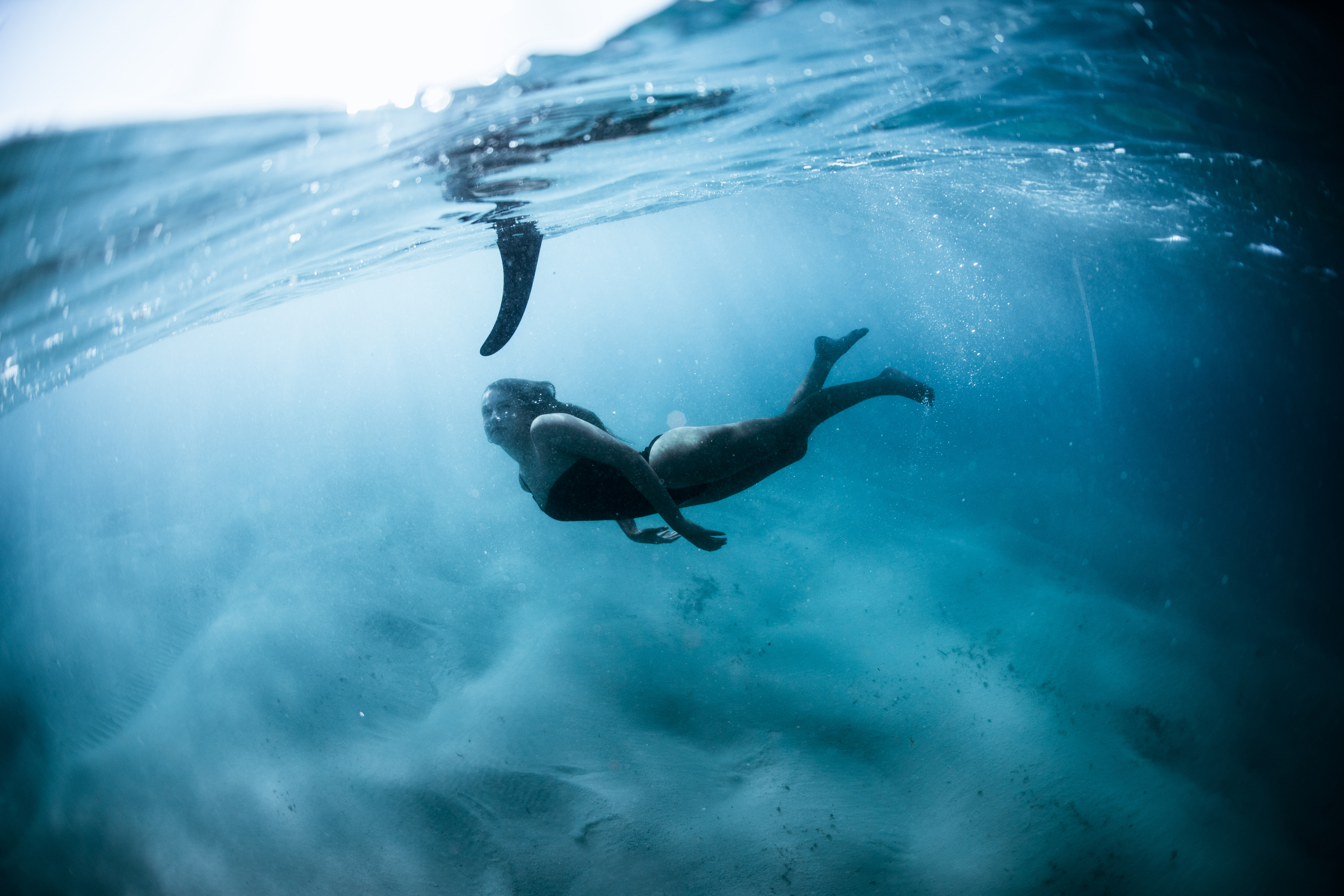 Tell us about the premise behind your photo book 'Her Wave'.
A few years earlier, I'd launched my first coffee table book called Washed Elegance, which was a huge success. So, Her Wave was, I guess, a sequel to that. But showcasing many more places and people! My main goal with my photography since the start has been to showcase the femininity and grace in women's surfing. Both of my books have been a celebration of that.
What's the deal with The Clique?
I had a dream, and I went for it. I worked hard, chased my dreams, and it's paying off. Now I want to help other ambitious ladies with a dream in photography to do exactly that. So, I created 'The Clique' to be a hub for women to come and learn, get inspired and create without judgement or intimidation! I've held 3 Women's Surf Photography Workshops so far and it's been amazing! I plan to do a bunch more next year. I've also created an online course called 'The Fearless Photographer' which is a five-week program designed to educate more on the business side of photography and help women transition into full time freelance photography work.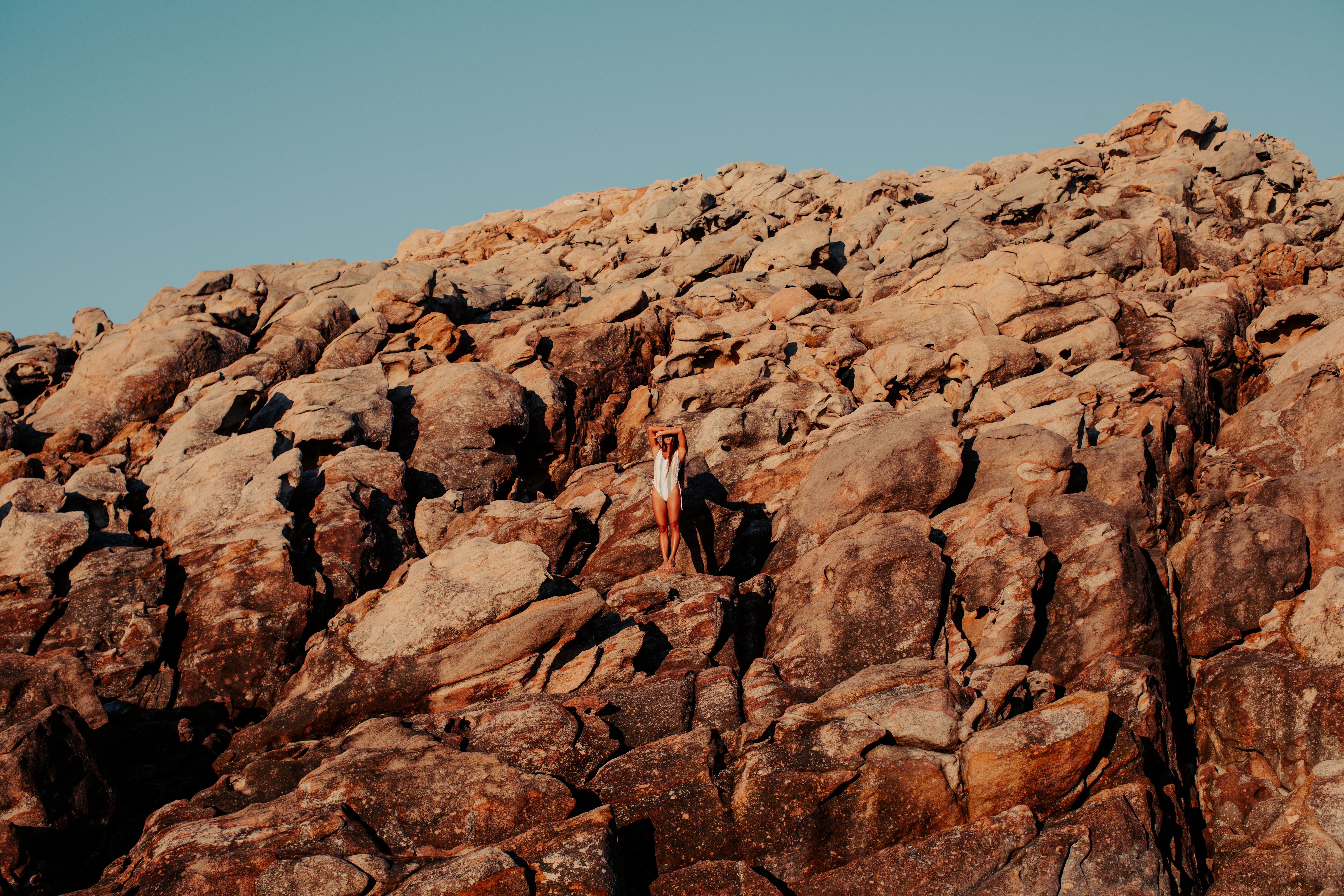 The 9 to 5 was not your vibe, how good is the freelance lifestyle?
Oh, it's never been. And I don't think it ever will be. I've never had a full-time job working for someone! Which somewhat scares me, but also, I think it would be hard to go from having so much independence and flexibility to working under someone. Who knows, maybe one day that's what I'll want! But right now, I feel so grateful and blessed to be doing something I love. It takes a lot of discipline and hard work but it's worth it.
You predominately shoot female subjects, tell us about this.
I feel like it's just something I've just naturally done. Growing up in a small coastal town in Victoria, surfing as a young female was hard. I mean, you're instantly in the minority, but I didn't even think about it or acknowledge the significance of that until I grew up a bit. I'd always battled with my own 'femininity' and grew up thinking if I was too girly, I couldn't surf or wouldn't be accepted. Which is completely untrue. When I was about 20 I had a bit of a light bulb moment and everything changed. I began to appreciate being feminine, being me and celebrating elegance and style and grace – that goes hand in hand with surfing. I guess that's why I shoot predominantly women, because I'm trying to get that point across in my work.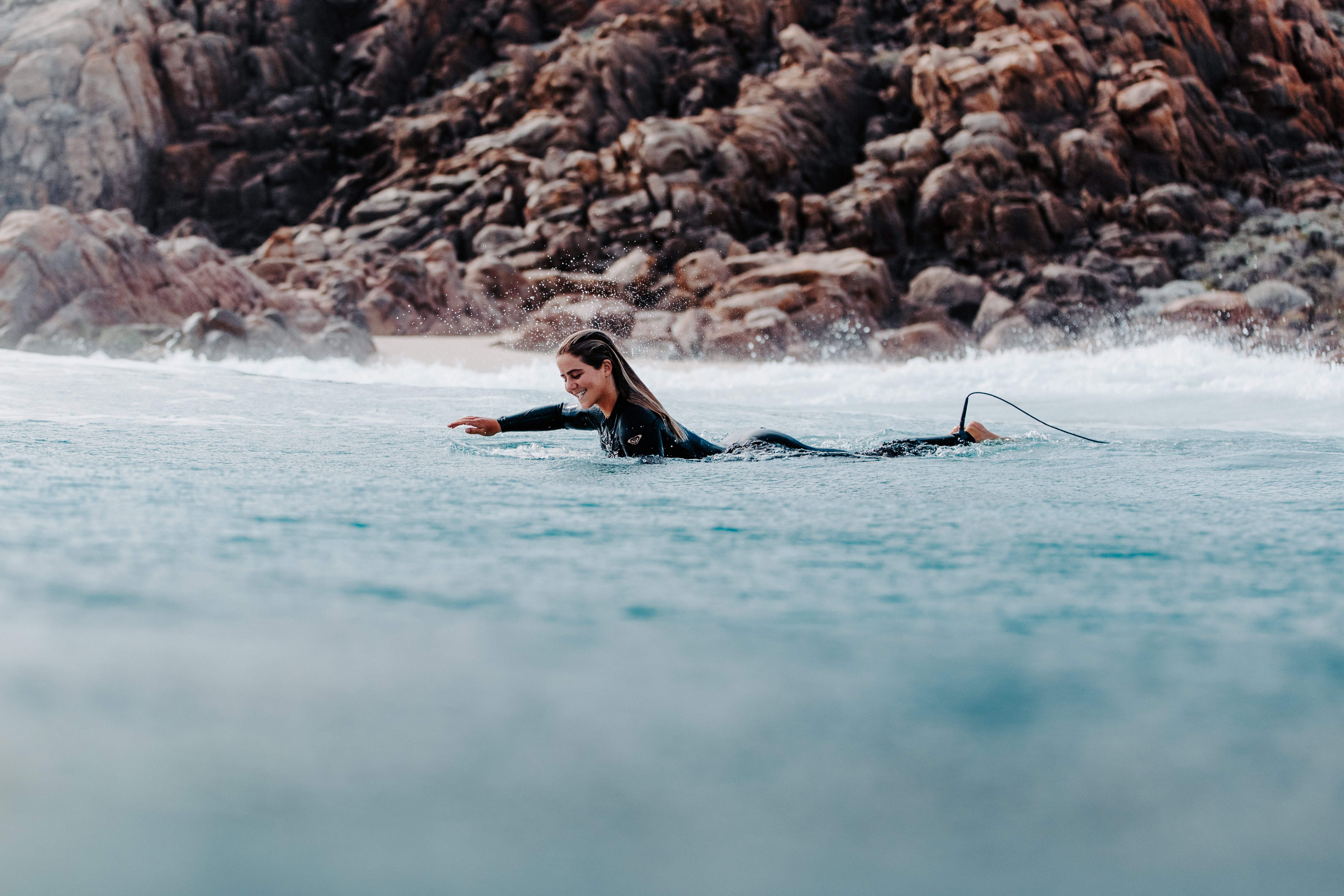 Ultimate shoot brief?
Tough One! I love being like in the middle of the ocean on boats and things, so probably something to do with that. Cruising trying to find waves, and then a pack of humpbacks or something swim up to the boat and we jump in and shoot with them. That would be so wild!
Best shot you've ever missed?
Haha I like this. I've had a few near misses. I mean, in the surf it's super hard. There's been times where everything's aligned but your focus is off or there's water on the port and you completely blow it. All you can do from those times is just learn from it, fix what you did wrong and try again. I don't dwell too much on things so I just accept it and move on.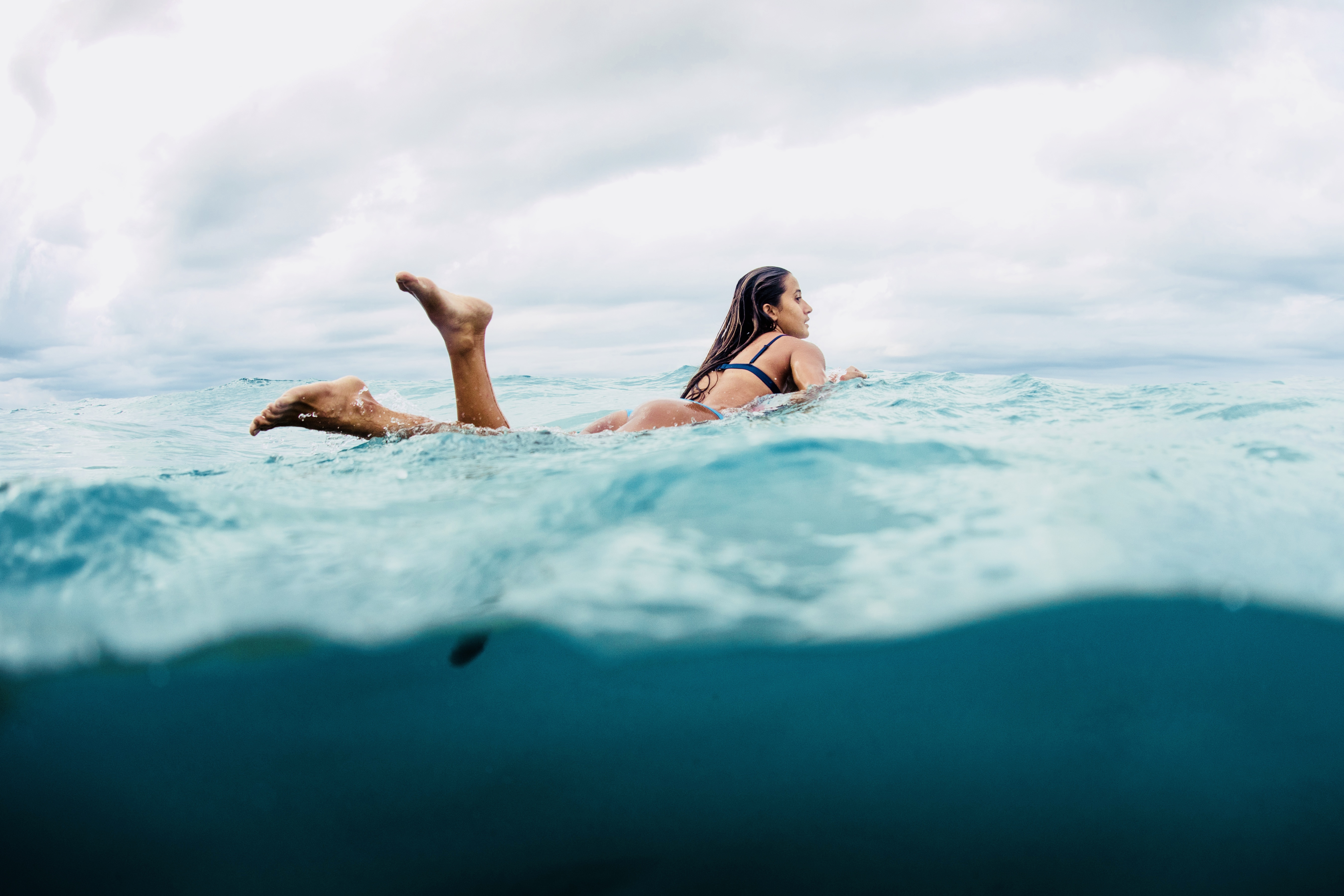 If you could hang one piece of art on your wall what would it be?
Tough one! Probably a piece my brother's done. He's a super talented graphic designer and artist already working with huge clients and his 24. I can't wait to see what comes his way next!