Conducted by The Royal Agricultural Society of Victoria (RASV), The Australian International Beer Awards (AIBA) is the Southern Hemisphere's largest annual beer competition. The 24th AIBA turned out to be a remarkable year for Gage Roads.
After collecting a stack of medals of all colours, our team was well-oiled and geared up for some after party shenanigans. Little did we know the event's most prestigious award, the Australian Champion Beer was about to head West. Little Dove: a beer designed by the entire Gage Roads brew team only 6 weeks earlier was to be crowned Champion Australian Beer. 63 beer industry experts sampled close to 1800 entries from 326 Australian and international breweries and chose our New World pale ale as the best.
"It was a very organic process, we basically picked the best bits of all our favourite beers, played around with a few things and eventually came up with this awesome beer"
– Aaron Heary: Brew Chief
As our 6.2% Little Dove – New World Pale Ale was announced the Champion Australian Beer – our team, twitter, instagram, facebook and phones went into overdrive. It would be an understatement to describe the pride and honour the entire team has for one another and the results achieved at the 2016 AIBA.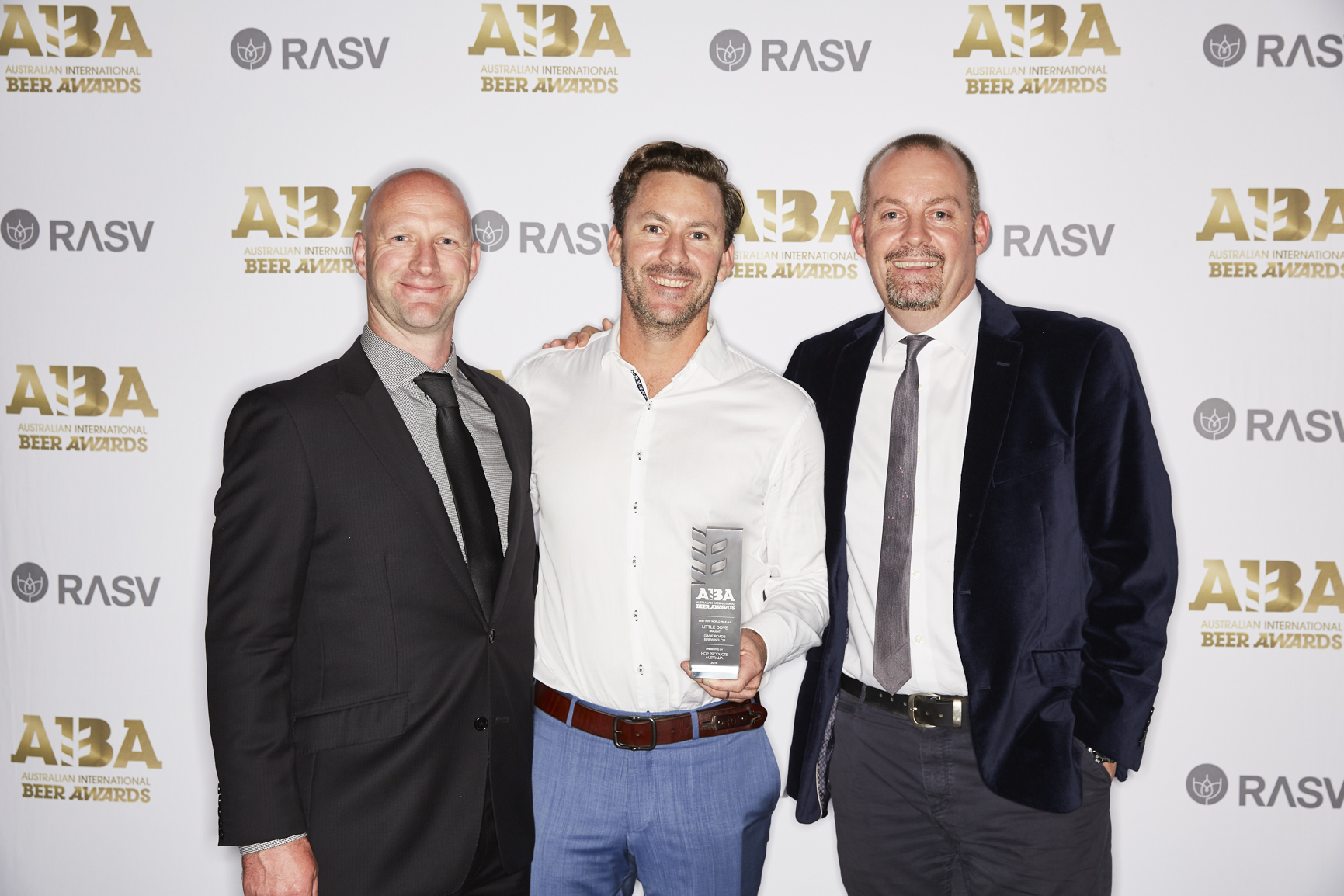 A full list of our wins from the Australian International Beer Awards are below:
Champion Australian Beer (Draught)

Little Dove
Best New World Style Pale Ale (Draught) – Trophy
Little Dove
Best New World Style Pale Ale (Draught) – Gold
Little Dove
Best Australian Style Pale Ale (Bottled) – Silver
Breakwater
Best British Style Pale Ale (Draught) – Silver
Back Yard to Bottleshop ESB
Best IPA (Draught) – Silver
Sleeping Giant IPA
Best IPA (Bottled) – Silver
Sleeping Giant IPA
Best IPA (Draught) – Silver
Narrow Neck
Best New World Style Pale Ale (Bottled) – Silver
Single Fin Summer Ale
Best IPA (Bottled) – Bronze
Narrow Neck
Best New World Style Pale Ale (Draught) – Bronze
Single Fin Summer Ale
Best New World Style Pale Ale (Draught) – Bronze
Atomic Pale Ale
Best Reduced or Low Alcohol (Draught) – Bronze
Pils 3.5%
Best Specialty Beer (Draught) – Bronze

Blackwood Wet Hop Pale Ale