West Coast IPA
Rock Dance
Juicy. Bright. Electric.
Like jumping from one hot rock to the next until you hit the ocean, you can't wait to dive in. Just like cracking into this west coast IPA. A hop trifecta of Idaho 7, Citra and Azacca packs amped-up bursts of tangerine, stone fruit and resin, anchored with rounded malt and firm bitterness.
Hops
Azacca, Citra, Idaho 7
Alcohol
6.5%
Malts
Pale Malt, Light Munich, Caramel Pils, Caramel Hell
Bitterness
60
Aroma
Tangerine, stone fruit and resin
Colour
15
Available in 330mL cans and on tap.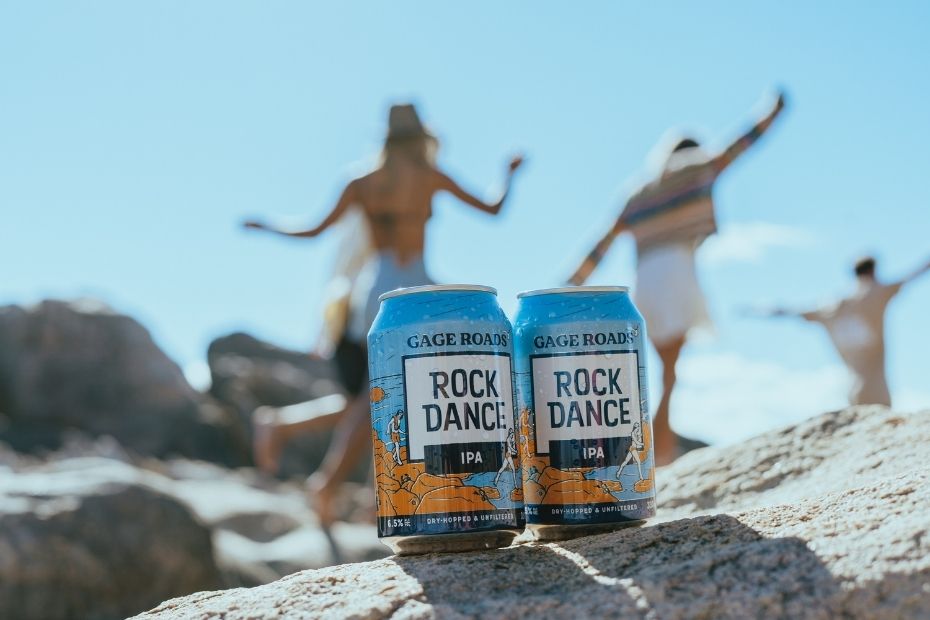 Let's dance
Listen to…
Let's Dance, David Bowie
Eat with…
Spicy beef tacos
Drink while…
Your brisket is in the smoker
West Coast IPAs are the ultimate celebration of hops! Intense aromas, big bitterness and juicy resin. It's a style that got a lot of people interested and excited about craft beer. While East Coast IPAs have stolen the limelight in recent years, it's great to be able to return to such a big, bold and complex style, which is ones of my faves.
Ross Brown
Head Brewer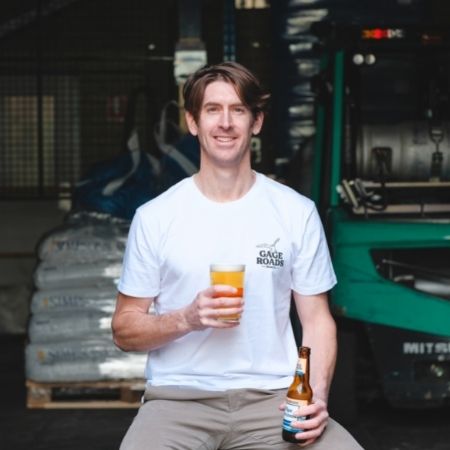 Award winning taste
Perth Royal Beer Awards Gold Medal (2021)
Songs to sip on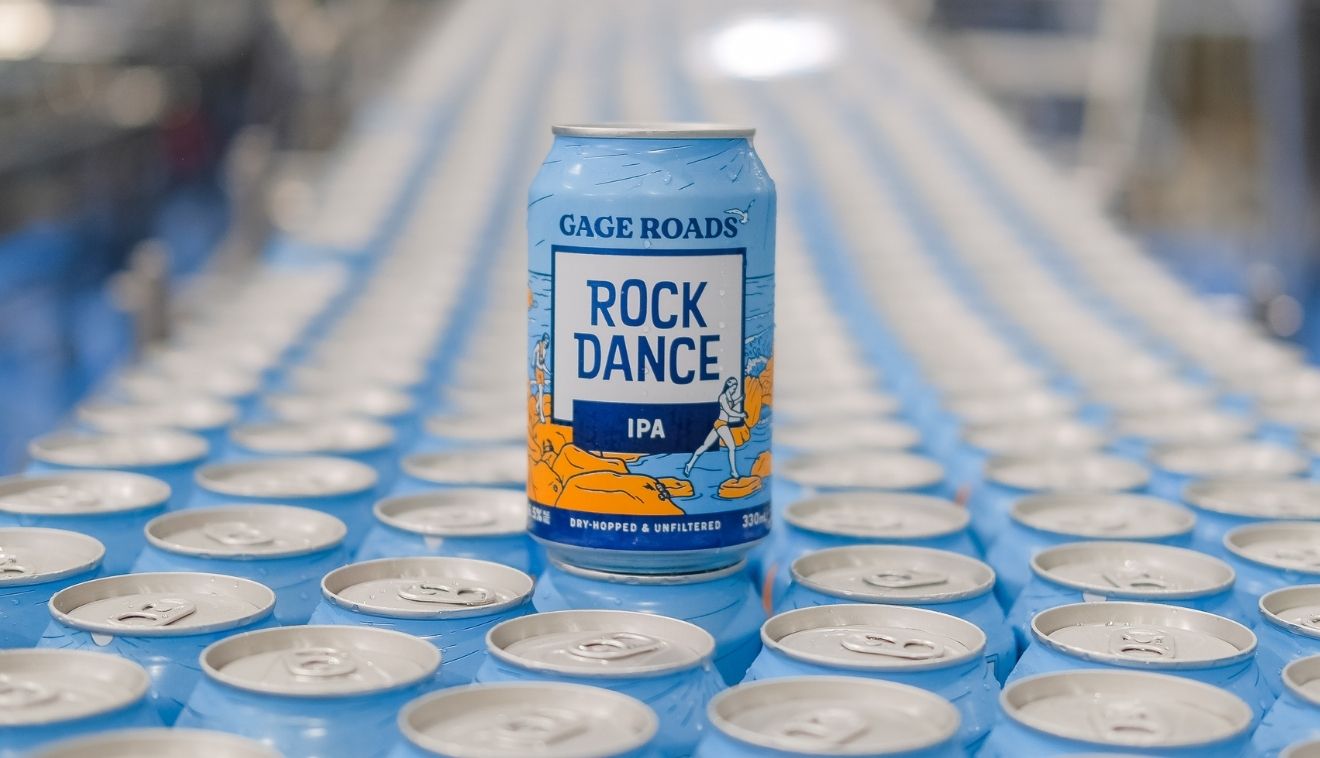 The brew journey
Inspired by our 2020 limited release, Loop the Lupe, Rock Dance IPA is a clear sky in a sea of haze. The brew team packed this West Coaster with a hop medley of Idaho 7, Citra and Azacca, bringing waves of citrus, stone fruit and resin.
The can design captures the coastal vibes of WA's Injidup beach, which is fave on trips to the state's south-coast. Just like the name suggests, it's a dance from one rock to the next, to reach the relief of the turquoise water at the bottom of the bay.