From humble beginnings, Gage Roads has grown to become one of the country's leading independent breweries. Back in the early 2000's, two brothers and a couple of mates dreamt of starting a brewery, with nothing more than an idea and a personal credit card. Inspired by their love of good beer and the ocean, Gage Roads took its name from the strip of ocean that separates Fremantle and Rottnest.
Setting up shop inside an old factory near Fremantle, the original brewery was created with second-hand equipment and a lot of hard work. While that's now been transformed into a world-class brewery, founder John Hoedemaker says the memories of the early days remain strong.
"I started the business with my brother Bill, a 25-thousand dollar credit limit on a credit card and second-hand equipment. It was a lot of fun back then. Aaron Heary (Gage Roads Brew-Chief) was on board from the start, and we poured concrete together. It was a lot of shoe-string sort of stuff and that's the way many breweries start.
"My brother Bill was brewing at the Sail and Anchor Hotel and won a raft of awards, that's where it all started and we decided to build a brewery together. Our vision was to create a brewery that was capable of packaging and selling good quality beer across the nation," says John.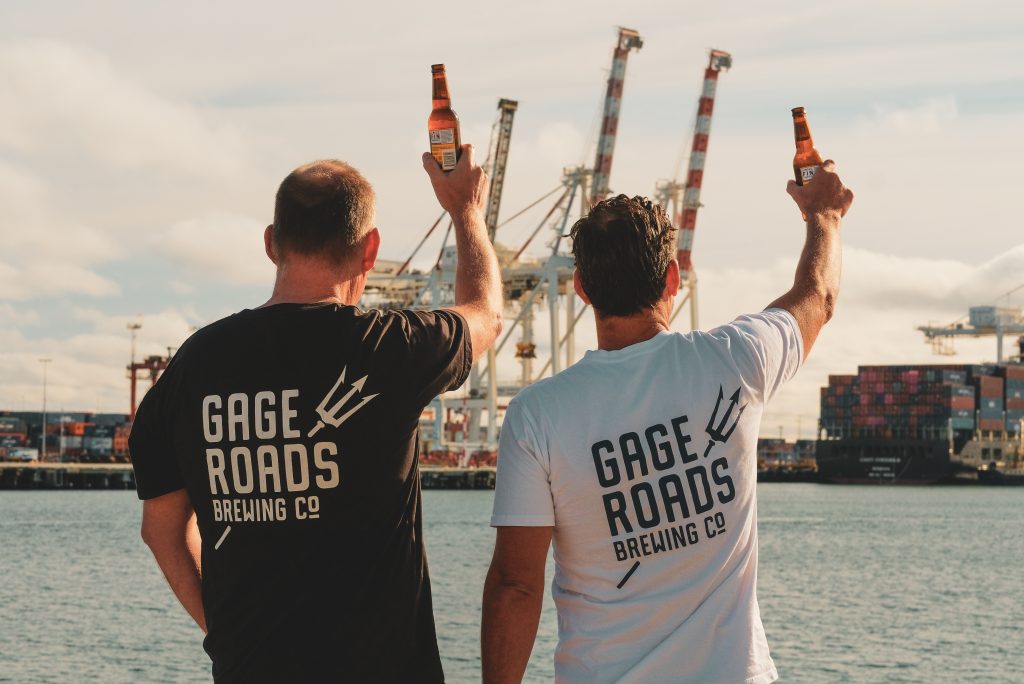 In 2004, Gage Roads brewed and released its first range of beers. The original line-up was a three-piece, including Pure Malt Lager, Pils 3.5 and IPA (known today as Sleeping Giant). Over the years, the line-up has grown and now sits at six currents, with several limited release brews launched each year.
While there's strong love for every Gage beer that's left the brewery, there's no denying two were gamechangers. In 2015, Gage Roads first brewed Single Fin Summer Ale. A refreshing, sessionable a full flavoured beer that's packed with Galaxy hops, Single Fin has become a fan favourite. Hitting the top five in the 2017 GABS Craft Beer poll, Single Fin continues to be one of the fastest growing beers around the country.
Aaron Heary is the brew-chief at Gage Roads and says Single Fin was a fresh take on a classic style.
"Single Fin was inspired by a traditional style summer ale, which is a light-bodied beer that has quite a bit of wheat in the malt bill. That creates a dense white foam and a crisp beer. But the traditional style doesn't have a lot of hop character to it. We had this new hop back then called Galaxy from Tasmania. It has an amazing passionfruit and pineapple flavour, so we dry-hopped this original style beer with these new hops and it created a fantastic fruity aroma. That's what really sets Single Fin apart. It's got the sessionability, but also craft credentials," says Aaron.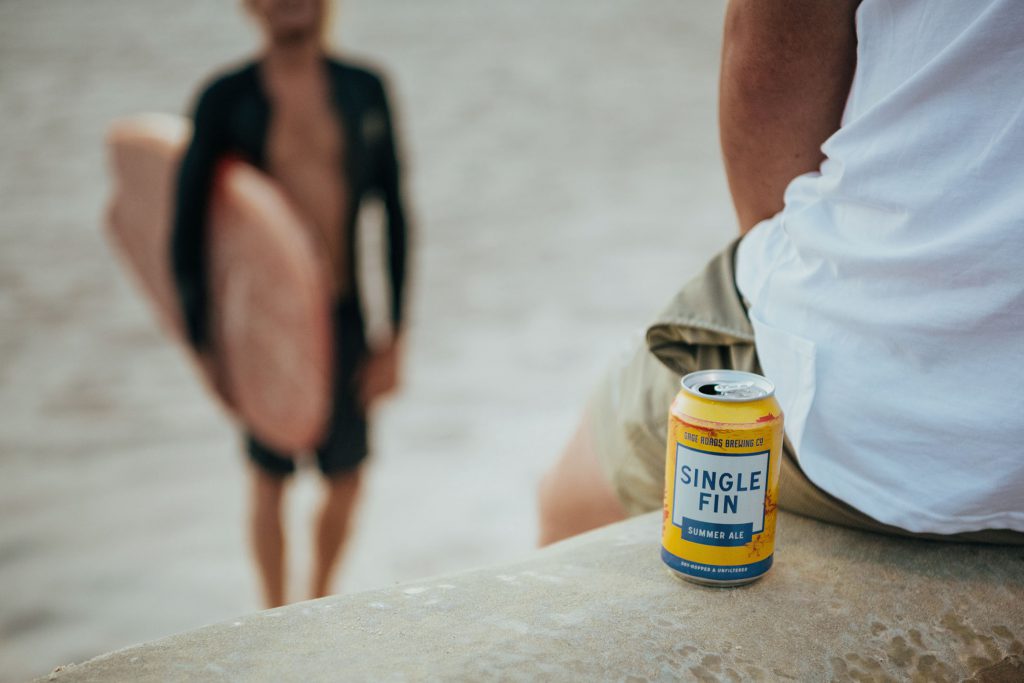 Sitting alongside Single Fin as another Gage classic, is Little Dove. The new world pale ale was named champion beer at the 2016 Australian International Beer Awards – the highest award for a local beer here in Australia. The creation of Little Dove was a true effort team effort, with the entire brew team coming together to collaborate on the recipe.
"Creating this beer was such an organic process. We got together and collaborated as a brew team, picking the best bits of all our favourite beers. We played around with a few things and eventually came up with this awesome beer. When Little Dove took out Champion Australian Beer in 2016, it was a real tick that we were doing something right and brewing some good beer. We were super proud as it's the highest accolade any beer in Australia can receive," explains Aaron.
In 2018, Gage Roads beat out the big guys to be named as the official beer supplier to the new world-class Perth Stadium. Brewed just 14km down the road, Gage continues to proudly serve fresh and local beer to armies of sports and music fans.
Growing from a handful of employees in the early 2000's, Gage Roads now has more than 120 staff in all corners of the country. With more than 20% employee ownership, the brewery is proudly independent.
After a great start to the millennium, Gage Roads is looking forward to the future. And its next project will take the brewery full circle. Gage Roads is currently building its spiritual home, overlooking the stretch of water that originally inspired the brewery. The venue at Fremantle's iconic A Shed will include a micro-brewery, restaurant, bar and much more. The team can't wait to throw the doors open in summer 2021/22.